Click here to get this post in PDF
Thanks to the advent of internet shopping, it is now possible to buy your financial products, such as health insurance, term plan, etc., online. Doing so will not only save you time but also money. 
However, before you purchase a life insurance product, you need to understand the term life insurance meaning and how it helps protect your family and their financial wellbeing. Term insurance is the simplest and purest form of life insurance that covers the policyholder for the policy duration against any eventualities. 
That said, with so many options available these days, it can be challenging to find the best term plan for your needs, even if you are buying online. Therefore, you need to follow these steps to help you make the right investment decision best suited to your budget and needs.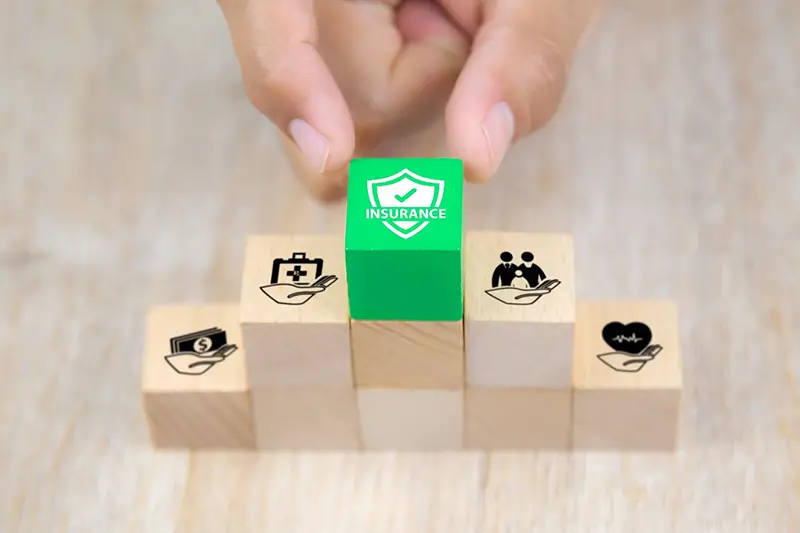 Evaluate your needs
The best term insurance plans are the ones that cover the financial requirements of your loved ones, even if you are no longer there to provide for them. However, for your term plan to do that, you need to choose the sum assured carefully. 
The sum assured should be enough to meet all the financial obligations of your dependent family members in your absence. To accurately determine that amount, you need to keep factors like your income, number of dependents, existing financial liabilities, funds required to sustain your family's current lifestyle, and the rate of inflation in mind. 
According to financial experts, your sum assured should be at least 15-20 times your current annual income. 
Choose the right insurance provider
The most significant advantage of buying a term plan online is your ability to compare different plans offered by other insurers simultaneously. Therefore, it is important to choose a reliable insurance provider to ensure that they hold their end of the bargain when the time comes. To determine their credibility, the first thing you need to check is their claim settlement ratio. IRDAI announces the claim settlement ratio of each insurance provider every year. So don't forget to check that before you invest in them. Also, always look for a company with a CSR of 90% and above. 
Additionally, you also need to check the company's solvency ratio. This number determines the insurer's ability to fulfil the financial obligations to their policyholders. A higher solvency ratio indicates their financial stability and is a good sign that the company can pay. 
You can also check the IRDAI website to learn more about the insurer's grievance ratio which speaks volumes about their overall trustworthiness. Other factors like the time they take to settle claims or options like premium-waivers in case of permanent disabilities can offer added advantages. 
Calculate the premium
When you buy a term plan online, you can use the insurance calculators to determine the premium you will be liable to pay for the sum assured that you chose in the first step. The premium amount should be such that you can sustain the policy throughout the policy duration.
4. Choose the policy tenure
As a rule of thumb, you must always choose a longer policy tenure if you are a young investor and a shorter term if you are above 40 years old. This is because the premium amount will be less for young individuals due to longer tenure and less likelihood of lifestyle diseases. That is the reason it is advisable to invest in a term plan early. 
5. Choose the payout mode
There are multiple payout methods that you can choose from. For instance, you can opt for a lump sum payout paid to the policy nominee or a portion of the amount to be paid as regular income for a certain period. 
6. Opt for riders
Riders are add-on benefits that you can add to your policy to expand the coverage of your term plan. For instance, people who have a family history of critical illnesses can opt for critical illness riders that entitle them to a lump sum benefit over and above the death benefit that the nominee will receive following the insured person's demise. Similarly, many such riders can be added to your policy as per your lifestyle and budget. 
7. Enter all the details accurately 
Browse the insurance provider's website and enter all the required details, such as your date of birth, details about your lifestyle habits, monthly income, etc. You must also fill the KYC form accurately with more information like your PAN card, passport size photos, income tax returns, etc. Also, make sure that you fill in all the beneficiary details and health information accurately. Any discrepancy can make you ineligible for the death benefit. 
Losing a loved one can be traumatic for the family. But as a breadwinner, you can take away the additional burden of financial turmoil by planning for these eventualities. Use the online tools to carefully compare policies and invest in the best term life insurance to protect your family members against any financial hardships that they may face in your absence.
You may also like: 4 Type of Coverage You Need on Your Tree Trimmer Insurance Policy