Click here to get this post in PDF
Buying a car for your business is an important milestone in your journey, but it's pretty easy to make mistakes – especially if you're new to it. But not to worry! We'll help explain some of the need-to-know details so you can make a well-informed decision.
Now, the best part of buying a car for your business is the convenience of it all. Not only are you adding an asset to your company, but you're also giving your business several different advantages. Before we dive into the various things you should keep in mind when buying a car, you should first know what some of these advantages are.
Even though the value the car provides you stays almost the same, the value of the car reduces over time. Sounds terrible? It's not! It actually can work in your favor with the right choices. 
Depreciation is a double-edged sword – it reduces the value of your car. But surprisingly, it's also great for taxation purposes. 
Another thing you should know is that you can write off interest in the case of loans and also mileage expenses. But before doing this, be sure to consult a CPA or certified professional before making any decision and before filing taxes. 
Also, if you didn't already know, when you own your business car – there's a good chance you can reduce the cost of your insurance policy. The alternative to owning is leasing, and when leasing; auto insurance can really shoot up when you have the most minor accident.
When looking for a car, a good place to start would be to check some options online.
Companies these days spend a good amount of money on Auto Digital Marketing. They want to be able to make sure that you see all the awesome deals they have in store for you.
As a result, there are a lot of options out there. This makes choosing a bit harder because looking for the right deal is like looking for a needle in a haystack. So make sure to buy a car from a genuine car dealer like akunitedauto.com.
Here are some of the factors to consider when buying a car for your business.
1) Good Price Point
Even though this goes without saying, making sure you get your vehicle at the right price can define whether it becomes a loss or gain. When buying a car, truck, or whatever your business may need, you have to consider the cost of the asset – and how much it will cost to finance. 
If you're going with finance (which is a good way to go), it's important to pre-approve your loan with a bank or any financial institution. The cost of the car might be great. But the loans offered by many salesmen can be awful and really add to everything in the long run.
2) Understand Your Needs
When buying a car for your business, you must first understand what it is that you need most. Now, it can be easy to get distracted by the amazing options out there. But first, it is important to figure out what your budget is and what you're going to use your car for.
Will you be going for sales pitches with colleagues; therefore, you need more space? Will you be traveling a lot and need good mileage? These are some important questions to ask yourself before stepping into the showroom.
If you need to find a showroom, you can just search online. For example, search: "car dealerships near Monroeville PA", if you're near that area. You can customize the search, of course, depending on where you are and where it's convenient for you. What's important is that you get connected to people whom you can consult about your needs.
3) Writing-Off Business Expenses
If you're considering buying a business car for tax benefits, it's important to keep in mind that not everything can be written off. Even though it can be beneficial, it does have its clauses.
Firstly, it can only be done in the ratio to which the vehicle is actually used for business (this doesn't include convenience to work by the way). Also, your loan interest can be written off in the ratio to which it is actually used for business – but the principal can't be. 
In the case of business expenditure, it's good practice to keep a proper account of all bills (i.e. Fuel, Repair, Insurance, etc.).
To sum it up, there are two basic ways of deducting everyday expenditures. Namely, standard mileage rate or actual vehicle expenses. The first is generally a fixed write-off rate. This takes into account depreciation, fuel, repair, and insurance costs based on mileage traveled. This means those items cannot be further deducted.  
And the second is fully expense-driven. Meaning, it is based on what you spend every day. Whichever you opt to write off car-related business expenses, make sure you keep a proper record of your expenses, bills, and the mileage covered. Deductions can be tricky, so be sure to consult with a CPA and look into the topic a little more.
4) Understand Your Liability
Taking on debt can be risky and counterproductive if not done well. Therefore, understanding your liability is important. Debt doesn't have to drive you into bankruptcy to be bad. Debt can also eat into your profits and slow down your business growth. 
Approving your loan earlier with a bank or any financial institution can help cut down the rates levied during an on-the-spot buy.
Another good idea would be using an Auto Loan Calculator, to make sure you're getting a good deal. Unlike Real Estate, the car only loses value over time, so it's important to consider your requirements and go for the most sustainable option.
5) Get the Right Fit
In the end, this can be a deciding factor in how people and you yourself feel about your business in the long run. Although the other factors are very important, your brand and identity can easily be represented in the vehicle you buy. 
It's crucial to check out the many different models and options available. There can be so many factors that go into the aesthetic of the car that can, in a way, reflect on your business.
So, it's important that you pick the right price, but it's also important that you pick one that is the right fit for you. This goes especially if you're dealing with clients in person on a day-to-day basis.
Key Takeaway
Picking the right car for your business can be a hard and scary decision to make. But it also can be the beginning of a new stage in your business. It's a liberating experience, but also one you should do with care. 
There are several dealerships out there, and many good brands with decent options. So, if you are taking into account style and practicality, innovative brands these days offer some stylish choices. 
There are many things that can influence what the right car for you is, and there is no fixed answer. Yet, if you keep in mind some of the points mentioned above, you're already well on your way to making the right decision.
---
The Best High-Tech Cars for 2021
---
About the Author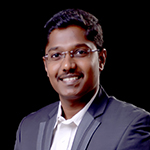 Daniel Martin loves building winning content teams. Over the past few years, he has built high-performance teams that have produced engaging content enjoyed by millions of users. Dani also enjoys photography and playing the carrom board.