Click here to get this post in PDF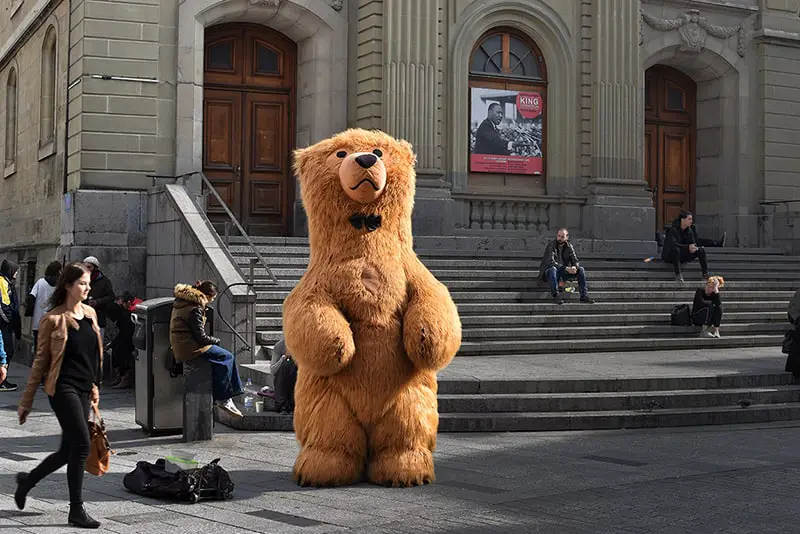 Mascots can serve as great ambassadors for a company or product. They can even make companies go viral, but only if you know how to utilise them in the right way.
Mascots have been used in varying degrees in a whole host of different character costumes, from humans and objects to meerkats and monkeys. In more recent times, we've seen them given a new lease of life online with brand characters becoming more popular than ever before.
Here are 8 tips that can help you get the best out of a mascot for effective branding!
No Logo Necessary 
You don't necessarily have to make your character a part of your logo. The key is to make sure you cleverly connect the character with your brand, in order to then seamlessly connect your products and services with it. This, in turn, helps audiences associate the mascot with your brand automatically.
Promote Your Product
A mascot's main purpose is to effectively promote a company's products and services. By differentiating them from the competition, audiences can know instantly what they're looking at. Strategies such as, including your character as part of the packaging design for physical products, or embedding your character into website service pages help your character to tell your brand or product's story. The use of a character costume at promo events and product fairs can also keep your brand in your audience's periphery. 
Speak with Your Audience at the Right Time
While a mascot can be utilised to speak about your product, for many digital companies providing digital products and services, mascots can also be used to communicate with their audience. A stellar example of this would be MailChimp, who use their mascot, Freddie to interact with users when they'd done something that makes them happy while using the product. It's important to keep in mind to use your mascot to interact with your audience sparsely, and to not over-do it to the point where audiences get annoyed.
Be Wise in Your Implementation
When implementing your mascot into a website, it's important to use the character's visual characteristics in the right way so that you can make your company look more attractive and personal. By using cute animations and interactive motions sparingly, together with visual tricks using your mascot's face and eyes, your mascot can successfully attract audiences toward your call-to-action.     
Take it to the Blogs
There's no better time to use a mascot in your blog than now. While there might be plenty of websites using custom illustrations, the blogs or even vlogs that stand out from the crowd today are the quirky ones creative enough to implement their mascot into their posts. Whether it's images or videos, a mascot in character costume can help give audiences an unforgettable visual. 
Social media
If there's one place to make your brand character popular, it's social media. By using highly shareable visuals such as informative infographics or funny entertaining illustrations, your character instantly becomes funny, shareable and relatable.
Sell the Merchandise
The first thing most companies do is to make t-shirts with the company's logo. In this sense, a mascot can give you new-found autonomy to create all types of eye-catching merchandise with your character. With high-quality illustrations and limited edition designs, exclusive promo products can help prompt further hysteria for your audiences.
Ambassador of the Brand
In today's landscape, a true measure of the success of a mascot's effective branding is for them to be thought of as brand ambassadors. This calls for companies to build brand characters with their own distinctive personality that audiences can instantly recognise.
Through tools previously mentioned such as social media, you can cleverly create a completely fictional life for your character that becomes entertaining and shareable. Similar to building a fictional character in a book or movie, by developing a totally distinctive world and personality, your brand becomes completely unique but immediately relatable to audiences around the world.
You may also like: What Influences People to Trust in a Brand?