Click here to get this post in PDF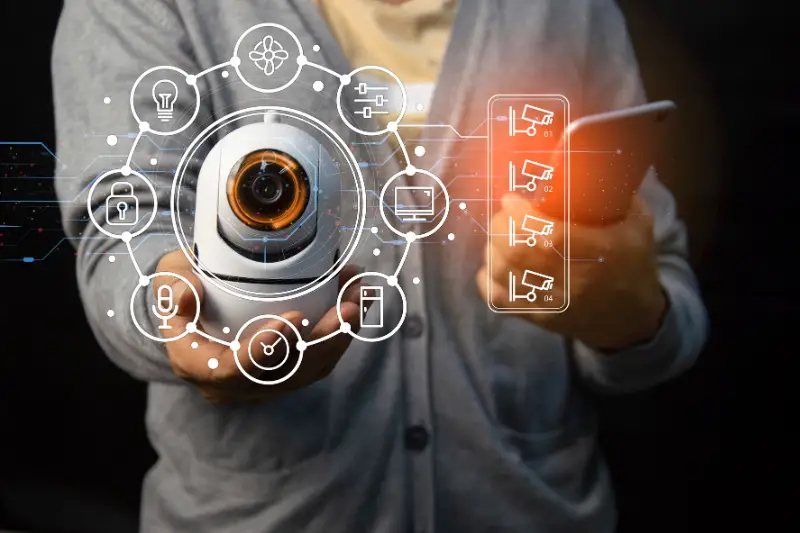 Owning and running your own business is an extraordinary achievement in itself. The very last thing you want is for that business to undergo any sort of harm. It's impossible to completely eliminate the risk of a theft occurring at your business but there are steps you can take to protect your assets and minimise damage.
When burglaries occur, there is a lasting impact of crime on both trade and staff morale. Owners can suffer emotional distress and add unnecessary worry when running a business. There are various steps you can take in order to prevent burglaries as best you can. These are 7 ways to protect your business against burglars.
Install Lighting
Sufficient and secure lighting helps to deter many burglars away from your business. To ensure your business has preventative lighting, install lights in areas that are not in plain view and where burglars could gain access to the inside of the building. Be sure to use durable lighting to ensure your lights are reliable and install them inside bulb cages, to prevent them from being easily broken by a burglar.
It's vital to always maintain your lights and replace them when necessary. Installing protective lights is pointless if burnt bulbs aren't replaced.
Purchase An Alarm System
One of the best ways to protect your business from theft, vandalism, and burglary is to install a Business alarm system. Alarm systems are often an effective deterrent for any potential burglars and can help keep an eye on any threats inside and out.
A wireless alarm system isn't expensive and can be set up tailored to how you want it to be. A wide array of companies also offer a variety of low-cost options. What's more, your Alarm monitoring service can be controlled and monitored remotely via your smartphone, tablet or PC, as well as a centralised system that will provide continuous monitoring 24/7. You can also consider door chime for business.
Burglar Proof Your Door
A sturdy, protective door will help prevent many burglars from causing harm to your business. Solid-core wood or reinforced steel are great materials for keeping burglars out. Installing deadbolt locks with heavy-duty strike plates are also a great addition that will increase the security of any entrances.
Be sure that the door hinges are located on the inside of the building, of course, to ensure they can't be removed from the outside by potential burglars.
Video Surveillance And Monitoring
Closed-circuit television cameras – which are also known as CCTV cameras – provide businesses with video surveillance and capture images or recordings of what goes on when you're not there. Just the mere presence of surveillance cameras could discourage potential criminals and protect your business during both operating and non-operating hours. For example, Vivint doorbell camera proactively prevents package theft with its intelligence and deterrent features.
Be sure to store any footage away from your site, while placing cameras in strategic locations, in order to identify people's faces. It's important to be aware and understand any legal and privacy ramifications if you do install CCTV cameras. Be sure that employees are made aware of the cameras and that they're not installed in break rooms, restrooms or other employee lounges where privacy is to be expected.
Perform Background Checks
Employees that commit fraud at work can often be a person that's most trusted by others. That's why it's essential to perform background checks on newly hired employees and contractors, particularly if their role involves handling payments or sensitive financial information about customers and your business. Be sure to run background checks on all of your employees to not only help you make smarter hiring decisions but to also prevent employee theft.
Check Your Locks
It's crucial to remember to review and replace your locks regularly – especially if you think someone could still have access.
Be sure to consider smart locks. Electronic smart lockers deliver a reliable, keyless solution to access management, security and integration. You can choose from a selection of electronic latches which is compatible with any access control system including high-security and unique mechanism. These may be a bit more costly initially but they will allow you to take advantage of features such as audit trails and access control, which come in handy if you have a high turnover of staff.
Secure Valuables
Similar to thefts in residential properties, most burglaries occur due to a thief being tempted by what's on display for them. Be sure to use lockers for employees to stow away their belongings safely and securely. It's important to make sure that no valuables are left exposed and locked away at all times.
Big life events like burglaries are not only stressful but can add significant financial strain on top of emotional distress. An accumulation of these factors can be disastrous and could mean the difference in whether or not your company stays afloat.

Infographic Provided by KEYper Systems
Also read: Commercial Security: 10 Things to Consider When Choosing Security for Your Company
Image source: stock.adobe.com