Click here to get this post in PDF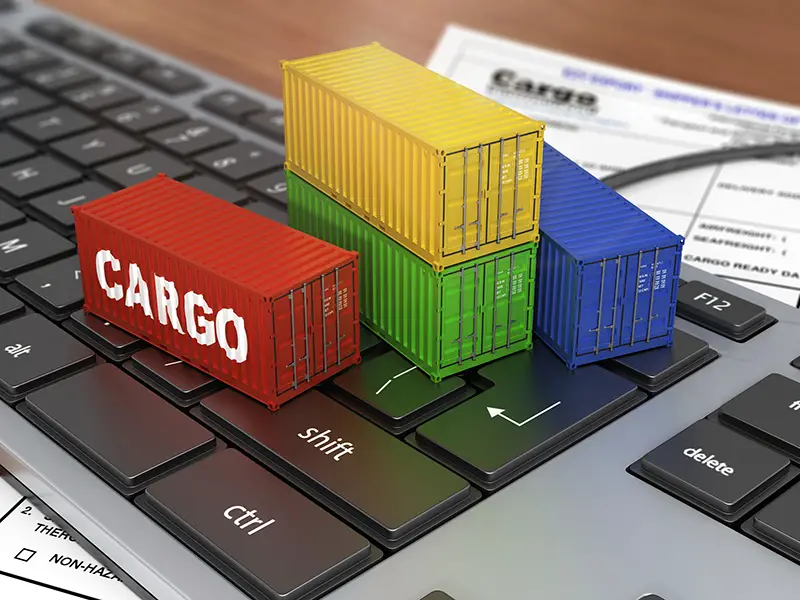 The current semiconductor shortage is wreaking havoc on the manufacture of game consoles, home appliances, and new cars, all of which rely on computer processors. Additionally, Brexit, the threat of war with Russia, and shipping problems contribute to operations. The result of which is supply chain issues on a scale never before seen in peacetime. Yet, as disconcerting as these problems are, there are some steps you can take to insulate yourself. For example, outsourcing specific tasks helps save money while using technology to monitor supply.
Outsource to the Tech Sector
For modern convenience, it is challenging to operate an office without the use of computers or software. Communication, report writing, and process automation rely on personal and industrial PCs. Yet, modern cloud computing allows management services to provide your company with IT support and network infrastructure. When there is a worrying shortage of computer processors, outsourcing non-sensitive tasks to the tech sector offers a short-term solution. Additionally, given the lack of CPUs, there is a chance that prices will increase significantly.
Inform Clients ASAP
Your suppliers, you, and your customers are all part of the chain. No one can control supply chain issues, and you need to tell your customers if there will be a shortage. If you can't get something, tell them why and explain about the supply chain. It's also helpful to inform customers how the disruption will affect the entire industry and for how long. It could be the case that they depend on you, just as you rely on supply. If you don't have an item in stock, offer an alternative or take contact info to let the customer know when it comes in.
Get Professional Logistical Help
Fulfillment centers are logistical unicorns supplying all manner of e-commerce and industrial operations. Besides helping you find alternative courier solutions, they can explain how to deal with disruptions and how to deal with charges. Logistics companies, for instance, integrate directly with commercial data systems. By doing so, they can show you delivery times, taxes, and duties. When you have such vital data, you can minimize disruptions to your customers and your business. Therefore, you can plan around supply chain issues with contingency plans.
Source Alternative Suppliers
Some components are essential and cannot be replaced. However, most can be replaced with alternatives. In the case of semiconductors, raw materials like silicon and copper are locked in, and we can't make them without them. Let's say you own a garden center, and you run out of mulch from time to time. That way, you can offer them something else until you restock. You can also take the chance to introduce your customers to a more cost-effective or more sustainable product. And in some cases, you might be able to make a little more profit than usual on items.
Use Modern Apps
Like everything these days, there are apps for managing supply chain complexities. In the palm of your hand, you can track, order, and manage shipments. Additionally, you can get up-to-date information about anything related to your production. With as much information as possible, you can increase productivity and efficiency by tackling issues head-on as soon as they arise. There are many apps for monitoring supply chains. Still, some of the best include Logistimo Plus, Link Bollore Logistics, and Kintone. All of these offer real-time operation and datasets for analysis. 
Keep a Close Eye on Inventory
Successful business operations depend on effective stock control, especially in the case of supply chain problems. But you cannot predict a supply chain issue in most cases. Additionally, supply and demand determine when you buy and sell. So you need to keep an eye on your stock. Keeping your inventory under control will prevent shortages and reduced sales. Unfortunately, you're also going to lose customers due to droughts causing a negative impact on your reputation. However, you can use apps and technology to keep accurate track of stock.
Study Market Trends
Keeping an eye on market trends can help you avoid specific supply problems, no matter your industry. As an industry veteran, you should be able to somewhat predict issues in your sector. For example, furniture sales increase in Spring as people decorate their homes. So, don't wait until the season starts to order the stock you need. If you know or anticipate a global supply chain shortage, get a headstart on what you need by ordering early. This way, you can beat competitors to potential customers and meet demand without losing sales for the foreseeable.
You may also like: How to Maintain Supply Chains During Economic Uncertainty
Image source: Dreamstime.com