Click here to get this post in PDF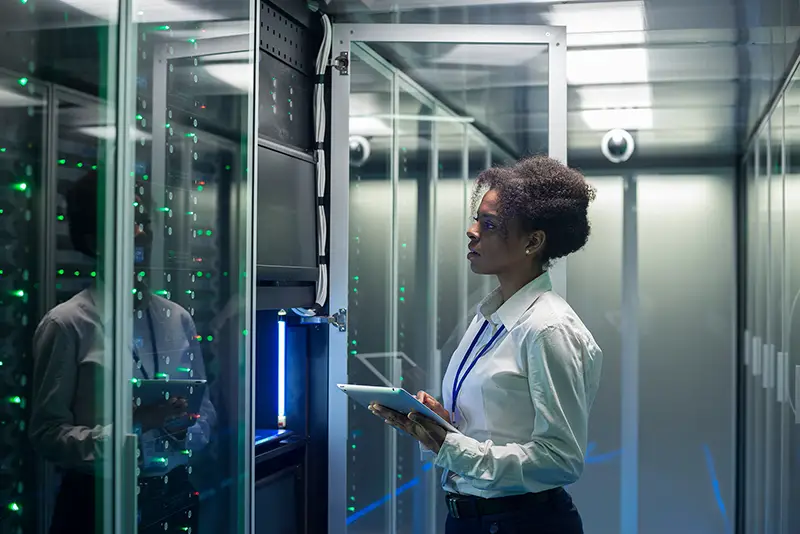 Are you planning to choose a colocation provider or a data center for your business? It's a big decision as you will be using a facility owned by someone else for your mission-critical infrastructure. There are a number of things that should be carefully considered before choosing a provider. Here is a list designed to be a good starting point. It's not an exhaustive list and the intention isn't to answer questions for every business out there. However, consider these tips to be a starting point for your search for data center RFP.
1. Consider the Location
The most important thing you need to look at is the location of the data center. There are several reasons for this. One of the most important things is that someone from your company should be able to reach the physical location as quickly as possible. There are times when you need to upgrade your infrastructure or you need to reach the physical location for servicing equipment. If you're in NYC for example, then this could be a good option – https://beeksgroup.com/network/data-centres/equinix-new-york-ny5/ 
In addition, you should also consider the probability of natural disasters such as tornadoes, earthquakes, floods and hurricanes. While most data center builders consider these factors before building a facility but there is nothing wrong in being a little extra careful. Another factor you should consider is the ecosystem and we are going to discuss it in detail when we discuss ecosystem but you need to make sure that there are ample power sources available and there are multiple fiber paths in the facility. You can find out about some of the great locations Macquarie Data Centres offer here.
2. Flexible and Scalable
A data center provider should be able to meet your current needs as well as your needs in the future. However, you need to know that different types of flexibility is offered by different providers. Some providers offer out-of-the-box solutions that might not necessarily meet your requirements. On the other hand, there are providers that offer customized solutions in addition to the standard fare. Make sure that there is additional connectivity, power and space available. Don't go with a provider who does not allow you to scale up over a period of time.
3. Should be Reliable
It is important for a good provider or a data center to be reliable. In simple terms, it's a measurement of uptime. They should guarantee at least 99.999% uptime. For instance, CoreSite is 99.9999% reliable (portfolio performance) and has 100% uptime (SLA). Some of the other factors you should consider include customer feedback, staff certification as well as on-site support or outsourced support.
4. Efficiency and Deployment
You need to know the time it takes to get your infrastructure up and running. In addition, you also need to think about the time it will take for an additional rack space or a new cross connect in the future. All businesses want their setup to be completed as quickly and efficiently as possible. It's not easy to quantify deployment efficiency but you need to ensure that the vendors are transparent when communicating expected timelines.
5. The Ecosystem
If you dig deep into the advantages of co-location, you'll find that it's the ability to interconnect with a shared space. Interconnection offers huge value for businesses when it comes to connecting with distributors, partners or even your competitors for peering. Ask the providers about available connectivity options before choosing one. Find out whether the facility is carrier neutral and whether an ecosystem of interconnected customers already exists in the facility.
6. The Lemming Effect
When you're searching for a co-location space or a data center, you should try to find out the number of providers in that area. In case a number of providers have data center facilities in the same geographical area, it is natural to assume that it is geographically hospitable, has reliable utility services for providing power and water, and has good network connectivity.
7. Check Their Balance Sheet
The provider needs to be financially stable. You'll be spending a lot of time and money there, and you do not want it to close the gates in a few years. It is recommended to choose a provider that has the financial stability to support your business for a period of a minimum of 5 years. Take a look at their financial reporting, press releases as well as financial history to check their viability.
You may also like: Clear Advantages to Get From Hiring a Data Center
Image source: Shutterstock.com