Click here to get this post in PDF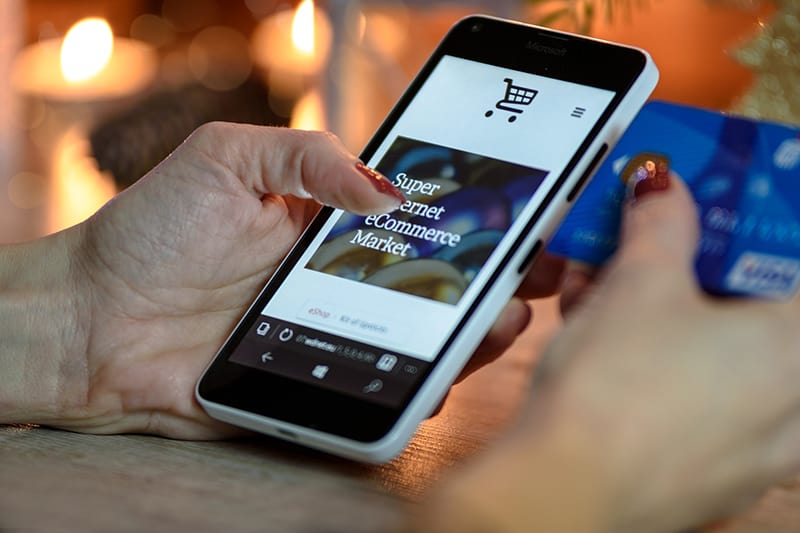 One study suggests that people look at their phones over 75 times a day. 
It's no secret that people are on their phones more. Smartphones have paved the way for more app creation, which leads people to be on their phones more.  
That's why mobile marketing is vital for businesses. With more people on their phones, there's more of an opportunity for companies to explore a mobile marketing strategy to reach their target market. 
There's more of an opportunity to send text-based marketing or mobile marketing strategies to increase a business's conversion rate. 
Here are seven tips for creating a mobile marketing strategy. 
1. Know Your Audience
One of the most essential things you need to know when you create a mobile marketing strategy is understanding who your audience is. 
That involves understanding their age, gender, demographics, interest, problems, and more. Most importantly, you want to know why your target market is on their phone. You want to know what they are doing on their phone. 
Knowing what your target market is doing on their mobile device will help you shape your mobile marketing strategy. 
That's why it's important to understand everything about your audience and find out how you capture their attention on their mobile device.  
2. Use Video
Video marketing is a popular and effective way to show your content to your users. A lot of people watching videos on social media because it offers a different way of viewing content. 
You can add video marketing to social media, where people are hanging out on their mobile devices. Video can also help you improve your SEO if you add a video to your website. 
People are also much more likely to look at video than reading content. That's also why it's essential to have a video that captivates your audience's attention immediately before the click off of it. 
3. SMS Strategy
If you want to send out text alerts, it's important to consider an SMS strategy. This is how you stay in constant communication with your target market. 
Some strategies to consider are sending alerts and reminders about promotions in your business. It's an excellent way to drive traffic to your website, and it increases the conversion rate because you are staying in communication with your target market.
4. Create an App 
You can also create an app that's designed for mobile. You can create a mobile app that offers promotions to your target market whenever they shop at your store. The mobile app can provide them with reward points. 
This helps create loyal customers because they will use the app for discounts. They will use the app to get points. 
5. Get on Social
Facebook, Instagram, and other social media platforms are all available on mobile phones. A lot of people hang out on social media with their mobile devices. 
Some research suggests that people spend around 2 hours per day on social media. 
That's what makes it such a great place to advertise and promote your business. It would help if you were building an online presence on social media because people spend so much time there with their phones. 
You can post consistently per week, or you can try paid social media advertisements. Either way, you should be on social media considering how much time people spend on social on their phones. 
6. SEO Friendly
It's not only important to be SEO friendly on a desktop, but also on a mobile device. When you're SEO friendly on mobile, you gain more traffic. People are more likely to stay on your website because it's mobile-friendly. 
Being mobile-friendly also helps you get higher ranked on Google. Google's algorithm is looking for more mobile-friendly websites that offer an ideal user experience. When they see that your site is more mobile-friendly, it helps your website rank higher and, as a result, generate more traffic. 
7. Email Marketing 
The final tip regarding mobile marketing involves email. 
Email marketing is a great way to connect with your audience. It's a great way to send promotions, stories and communicate what your brand is about. That's why your mobile marketing strategy must involve email. 
You want to send mobile-friendly emails. You want to make sure it reads well, but it also captivates the audience. That's why you should consider an email marketing strategy that ensures to get a high open-rate and click-through rate. 
It would be best if you considered email marketing strategies that get people to open their email on their mobile devices.
Overall, these strategies can help you generate more traffic to your website and more sales. These strategies allow you to connect to a broader audience who exclusively use their mobile devices to search for businesses and shop online. 
It's also important to know that businesses make a lot of mistakes in mobile marketing. You can see these mistakes when you learn more here. 
---
Quick Guide: Importance of a Mobile App for Your Business
---
Why You Need a Mobile Marketing Strategy
Now you know everything about creating an effective mobile marketing strategy. These seven tips can help you figure out ways to target your market audience. It can help your business adapt to be on mobile rather than just on a desktop.
Also, a mobile marketing strategy can help your business increase it's visibility. Being SEO friendly helps you rank higher in search engines and drive more traffic to your website. It's vital to adapt quickly to mobile because it's where everyone is hanging out. 
If you want to read more blog articles like this, then check out our website. 
Image Source: Pixabay.com