Click here to get this post in PDF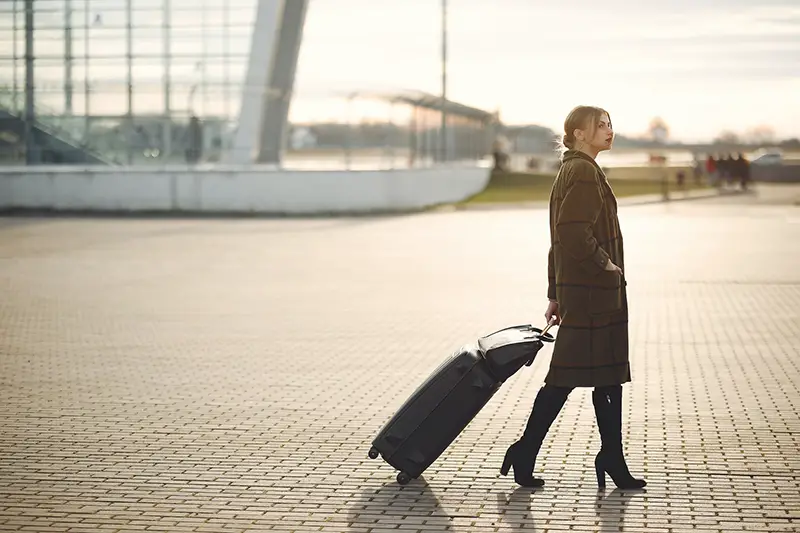 Corporate travel is a set of major components – transportation, accommodations, and its purpose. Staying at the right hotel during your trip means you have a safe place to store your things. It also helps you get a good night's sleep and becomes a workspace.
Some things about a hotel you can't change. That means that you must search for a different place to stay next time, or you accept the service that the establishment provides. 
We offer seven hotel tips for the business traveler. 
1. Research Before Booking
At some companies, a designated professional handles all the travel planning. It streamlines the process and keeps things on a budget. If someone plans the travel details for you, give them feedback when you return.
When you receive the opportunity to book your travel, research before booking. Explore your destination and the available, nearby lodging options.
Sometimes it makes sense to book with the major chains. Other times, boutique options make more sense. Nonetheless, explore the availability. 
2. Request Baggage Help to Your Room
Most accommodations do a good job cleaning up rooms after guests check out. If they find themselves in the middle of training new staff, sometimes they miss things. 
If you request baggage help to your room, it accomplishes a few things. First, you receive help with your things. Traveling for business takes a toll on the body. For corporate trips, it's best to pack light. Nonetheless, baggage help is welcome.
Next, someone walks you to your room. Therefore, you find it quickly. 
Lastly, someone from the hotel sees the room with you. If it's missing towels or the bed isn't made, you can get the situation rectified promptly.
3. Understand the Process
Arriving at the hotel and finding out you can't check in right away is a bummer. Hotels have a process that they follow. It ensures that guests check into clean rooms and have any amenities they requested beforehand.
It also helps to understand the hotel terms that accommodations use. 
Lodging locations have check-in and check-out times to give their staff a chance to clean and set up the rooms for the next guest. If you plan to arrive before the check-in time, book your room accordingly. 
4. Set Up Your Workspace
Once you have a good room, unpack your things right away. Next, set up your workspace.
If you procrastinate, you might find yourself rushing out the door. That puts you in a stressful situation. 
Unpacking helps you settle into the room. You can plan your outfits, ensure that you packed your essentials, and get ready for your trip's purpose.
By setting up a workspace, you can go over your notes, practice your presentation, or read company materials before your training session.
5. Find the Gym
While you're on the road, fit some physical activity into your schedule. Therefore, find the on-site gym, pool, or exercise area. If you make an effort to find it, your motivation to use it increases.
Exploring the hotel is another way to get some steps in for the day.
6. Figure Out the Room Service Hours
Your itinerary will dictate your meal times. The time you arrive at the hotel determines when you can eat too. As you situate yourself in your room, find out the room service hours. Also, find out what time the breakfast bar operates.
Missing them by a few minutes is not a pleasant feeling. 
The good news is that all restaurants and food establishments offer delivery, or they work with third-party delivery services.
If your room includes a fridge and microwave, you can order and store the leftovers. Then, heat them when you're hungry again.
7. Sign Up for Rewards Programs
Every business traveler benefits from hotel rewards programs. You can also accrue points when you travel for pleasure. 
If you hook up a corporate credit card to the program, members accrue points even faster. These rewards come in handy. It's possible to score free nights and upgrades without too much effort. Plus, it's not on your dime.
---
Conclusion
The more you travel for your company, the more you'll develop routines. Eventually, arriving at a hotel will become second nature. Even the veteran business traveler benefits from a few tips as a refresher.
You may also like: The Best Tips For A Successful Business Trip
Image source: Pexels.com