Click here to get this post in PDF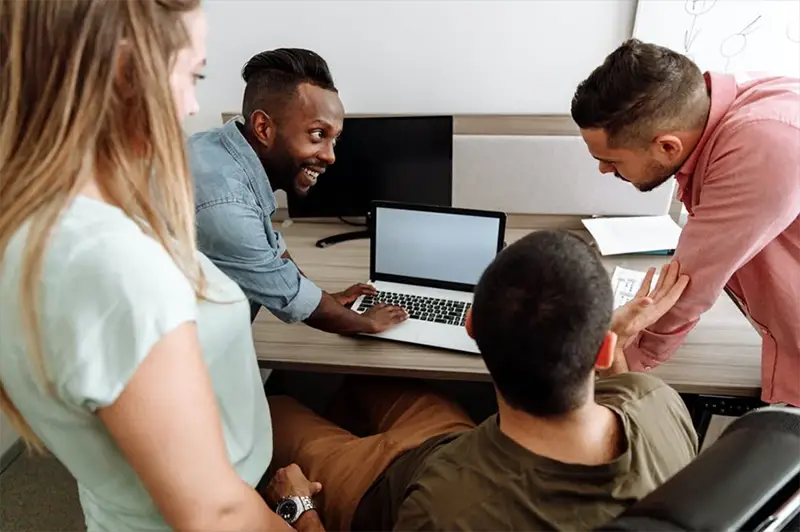 Image Source: Pexels.com
"Nothing is forever or promised to us." This quote has been the reality of this year. The ongoing pandemic and its repercussions have taught us how everything is temporary. Within a series of months, a single microorganism took over every aspect of our lives, be it social or economic. What started as any ordinary year soon turned out to be utterly catastrophic – deaths, riots, poverty, businesses shutting down, and whatnot!
However, one thing is for sure; be it for the best or worst, 2020 has truly changed people's lives and instilled in them the motivation and determination to work on self-improvement. Thus, this is the perfect time to indulge in fun and creative small business ideas where you get to be your own boss.
Luckily, when it comes to starting your own small-scale business, the world is your oyster. You can be anything you want to be; a photographer, caterer, graphic designer, and whatnot. All you need is a fair amount of research, some solid ideas, and a little bit of money! Here are a few ideas that might help you out.
1-Florist and Flower Arrangement Business
If you have an eye for color schemes, textures, arrangements, and flowers, then being a florist is perhaps the best choice for you. This small business is affiliated with all sorts of events, be it a birthday, an anniversary, graduation, or a funeral. Setting up a shop in your local area such as florist Newport Beach CA. is the wisest of moves to attract local customers.
2-Social Media Management
Social media is booming with increased traffic, especially after the events of 2020. There is no denying. It has taken over our lives and every aspect of it, be it personal or public. Its outreach is everywhere, and you cannot run away from it. To add to that, all companies, businesses, firms, and organizations depend on social media to promote their business and help them achieve different milestones. So, to start a small company that provides social media management services to a diverse clientele is perhaps the right choice if you're tech-savvy. The job of a social media manager is also an interesting one. It entails overseeing campaigns of brands, promoting affairs via Instagram, Facebook, etc., and setting strategies for product launch, video creation, data analysis, PR, and communications. It's a rollercoaster of a job with lots of work and fun as well. Sound like your cup of tea?
3-Photography
Do you have an eye for detail? Do you visualize things differently than others? Do you like to take aesthetically appealing pictures no matter where you go? Do you like taking selfies? Never mind the last! Photographers have bedazzled countless people worldwide with their amazing skill sets, be it for landscape photography, fashion, architecture, travel, and even simple product shoots. There will almost always be a demand for them, be it commercial shoots, covering public and private gatherings, or even stock imagery. With a camera bag tucked away under your arm, you can be your own boss and quite literally show how the world looks from your eyes!
4-Interior Designer
The world feeds on aesthetics. From Instagram to home décor, everything is about beauty, about being attractive, and generally pleasing to look at. Thus, starting your own small-scale business as an interior designer is a splendid idea. The job entails designing internal and external environments – mostly internal, though. The interior designer needs to come up with a vision and then turn it into reality. This means that he/she needs to choose appropriate décor, a color theme, lighting, accessories like indoor plants, speakers, and so on. From floor to ceiling, the interior designer's job is to create perfection and focus on the minutest of details and ensure that every element within a space complements each other. By working independently, you get to choose clients and projects that fuel your creativity. The job also includes a lot of traveling to different shops and locations. Fun!
5-Food Truck
Everyone LOVES food! Food is now considered a form of art and something therapeutic for a lot of people. People spend an unbelievably large amount of money on food such as sushi pizzas, realistic cakes, coffee art, and more. Food trucks have become increasingly popular at touristy spots and places with an abundance of corporate offices. They make getting a quick bite during lunch hours extremely easy. A food truck is like a restaurant on wheels, except that the menu is limited yet unique. So, are you a good chef? Can you create mouthwatering savory snacks and sinfully tasty sweet treats? Yes? Maybe starting your own food truck business is your calling.
---
Food Truck Insurance: 5 Things You Need to Know
---
6-Ice Cream Shop
Technically, you could have an ice cream food truck, but we're still considering this a different idea because it's ICE CREAM! Whatever age group you belong to, ice cream is a forever favorite sweet treat! However, there's an unparalleled uniqueness to ice cream made at home or in a small kitchen. You can outsource production depending on your initial capital investment. Nowadays, people want to try new and exciting flavors to try, such as matcha and ruby chocolate, or unique products such as cotton candy, ice cream waffles.  Moreover, you will never run out of business because children always want ice cream!
7-Nutritionist
Thanks to social media awareness, there is now a growing trend of making healthy lifestyle choices. More people have started to follow regimented fitness routines and diets. To keep up with this trend, there is an up-and-coming demand for nutritionists out there. The job entails planning diets and recipes for individuals based on their specific body requirements and fitness goals. Sounds like a lot of fun to us. However, you will most likely require a license to be a practicing nutritionist. So, be sure to be covered on that front. Moreover, a lot of coaching is done via online platforms such as Instagram and Facebook. So you wouldn't even need to worry about having an office.
Conclusion
Creating a small business isn't a one-day job, but it isn't impossible either. With the right amount of dedication, hard work, research, you can become your own boss and hit various milestones in your life, and be successful at whatever you do. Are you inspired yet?