Click here to get this post in PDF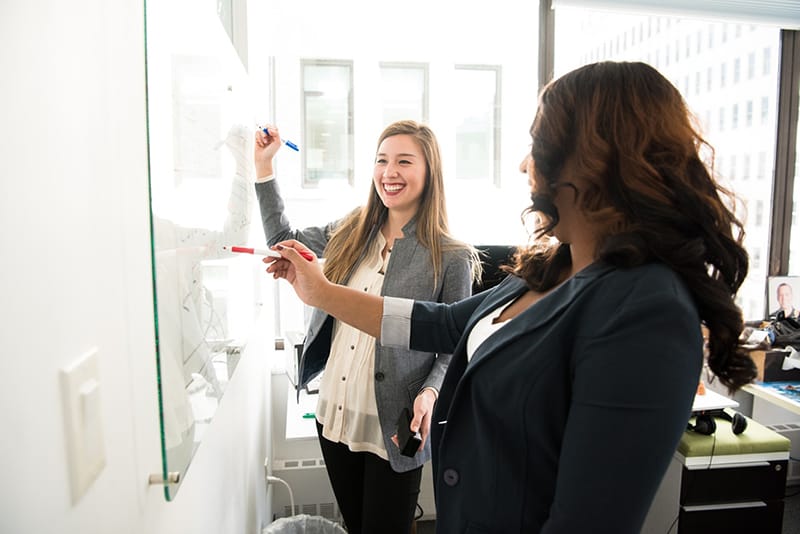 When it comes to performance, productivity and morale, employee engagement isn't the only factor to be considered. Increasingly, business leaders are looking at the bigger picture, considering company culture, values and environment — every element that directly or indirectly impacts the employee and how they perceive their surroundings. This is known as the employee experience.
Modern employees very rarely view a career as a mere means of making money. Employees are looking for meaning and purpose. They are looking for a company where they want, rather than need, to work. As such, companies are becoming more people-centric, considering their technological, cultural and physical environments and using them to attract, retain and motivate their employees.
Below, we explore the top eight employee experience trends that will continue to take ahead by storm.
1. Employee Experience Will Become a Top Priority for Companies around the World
The first thing to note is that past years will see an increased focus on employee engagement and its importance. Recent data reveals 40% of HR professionals see employee experience as their greatest current challenge, with second and third place going to recruitment (37%) and retention (36%). This is a sentiment echoed by Worldcom Confidence Index, which found recruitment to be the single biggest issue we face going forward. Furthermore, HR leaders responding to the Gartner 2019 HR Survey found employee experience was one of the top three concerns.
2. Employee Experience Begins with Recruitment — And AI is Set to Improve This Process
Technology has helped to revolutionise our recruitment efforts, and AI, in particular, has made a significant difference, with 69% of HR professionals stating they believe AI helps find better-quality candidates. AI allows us to easily collate and analyse diverse data sources, giving us an in-depth understanding of key variables relating to every employee and candidate.
AI is also helping us to analyse employees in terms of strengths, weaknesses and core values — without the risk of any unconscious bias, which often affects recruitment. Hiring the right employee for the right role and the right company enhances their experience from day one.
3. Companies Will Continue to Focus on Company Culture
Employee experience begins with company culture. As Forbes states:
"Corporate culture is what energizes us or drains us, it motivates us or discourages us, it empowers us or it suffocates us. We all experience the corporate culture of our organizations every single day, whether it be positive or negative."
More and more companies have been putting their focus on creating great company cultures by emphasising values and developing behavioural frameworks, as well as assessing culture change through, for example, regular pulse surveys. We expect this focus on strong company cultures to continue ahead of time.
4. Companies Will Encourage Employees to Periodically Disconnect from Technology in order to Connect
Technology has the ability to complement and support a thriving, strong company culture and employee experience. On the other hand, you can definitely have too much of a good thing — and too much exposure to technology can result in burnout. It can also lead to a feeling of disconnection to your fellow employees. It is perhaps due to reasons such as this that employees are increasingly interested in office perks such as book clubs and knitting circles.
In 2019, we predict companies will begin to help employees disconnect, while organically enhancing their offline experiences — allowing employees to engage with one another in meaningful ways. This could take the form of after-work drinks, runs, classes or talks. Or it might be something as simple as inviting employees to lunch in the park on a nice day.
5. The Soft Skill Gap Will Continue to Widen
According to 90% of respondents to a Deloitte survey, what once were deemed "soft skills", (such as emotional intelligence, collaboration and negotiation) are now a "critical priority" for fostering employee retention and building a meaningful culture.
Unfortunately, rather than the soft skills gap narrowing, there is concern and evidence to suggest it is widening with the technologically savvy but soft-skill-poor Generation Z employees entering the workforce. Some worry they are not building an understanding of the subtleties and complexities of human relationships.
According to one source, 61% of Gen Z workers will need extra support to develop these skills. This will take the form of great line management, coaching and role-modelling behaviour to help this generation make judgements and communicate empathetically — and it will have to be an employee experience priority going forward.
6. When it Comes to De-Stressing, Managers Will Have to Take the Lead
Stress (or the silent killer) is an increasing concern in business. According to a recent study, as many as two-thirds of workers say they have poor or below average mental wellbeing. In 2019, leaders will have to start accepting responsibility for their role in increasing stress levels.
In 2018, Arianna Huffington wrote Elon Musk an open letter addressing his obsessive work ethic, suggesting he was being a poor role model:
"You're demonstrating a wildly outdated, anti-scientific and horribly inefficient way of using human energy. Tesla and the world … would be better off if you regularly built in time to refuel, recharge and reconnect with your exceptional reserves of creativity and your power to innovate. Working 120-hour weeks doesn't leverage your unique qualities, it wastes them."
We all need to take care of our mental health, but when our managers create a company culture that rewards constant work and looks down upon well-earned breaks, employee experience suffers. Managers need to lead by example by taking time out to unwind for a 15-minute walk, having real lunch breaks away from their desks and prioritising work-life balance by occasionally managing hours so they can leave early for their kid's football match This will result in employees who are refreshed and more engaged with their work, which will ultimately lower voluntary turnover rates.
7. Flexibility and Personalisation Will Become a Prime Employee Experience Concern
When it comes to employee experience, there's no one size fits all. We're all motivated by different desires and we each have unique needs and circumstances. We also have varying productivity rhythms that don't necessarily fit in with a traditional nine to five.
As we progress, companies will become increasingly receptive to flexible working options. Not only does flexibility enhance the employee experience, but it is also a huge consideration from a performance management perspective. Companies who are allowing their employees to assign their own goals, work remotely or decide their own hours are seeing a happier, more productive and better-performing workforce.
You may also like: 6 Important Tips for Managing a Team of Remote Workers
About the Author
Carolyn Nevitte is HR Director at People Insight, a company that helps organisations measure and improve the employee experience through employee surveys, 360-degree feedback and expert consulting.