Click here to get this post in PDF
Just getting an insurance policy is not enough. It is equally important to check the factors involved in the bike insurance policy. When you renew your bike insurance policy, these factors become all the more important. Also, they can significantly affect the premium cost as well as the benefits you are going to receive from your insurance policy. 
Also, if you have a mind to renew your bike insurance policy click the link given below:
Things you should check in your Bike Insurance Policy
A lot can be learned about your bike insurance by just looking at the bike insurance policy papers. So, given below are a few things you should check when you buy or renew your bike insurance policy. 
Types of Bike Insurance Policies
There are generally two types of two-wheeler insurance plans provided by the insurance companies of India. You can either go for Third-party bike insurance or opt for Comprehensive bike insurance.
Third-party bike insurance: This is the most basic and mandatory of a two-wheeler insurance policy that an owner can purchase. As the name suggests, it covers the third party from any accidental damages or injuries caused by the owner's car. This type of insurance does not cover expenses resulting from theft or damages to the owner's bike. 
Comprehensive bike insurance: This is one of the preferred types of insurance policies for an owner. It not only covers the liabilities and losses of the third party but also extends the coverage to the owner as well as his bike. You can also add add-on covers on top of it.
In most cases, these insurance policies are valid for a year and one has to renew bike insurance policy after the expiry of the term unless he has opted for a longer duration. 
Insured Declared Value (IDV)
In simple terms, IDV is nothing but the current market value of your bike. The insured declared value is the maximum amount that an owner can claim in case of accidental damage or theft. Broadly speaking, IDV increases as the age of the bike increases.
Premium
The premium for a two-wheeler insurance policy is affected by a number of factors. 
The age of the vehicle
Cubic capacity (CC) of the bike
Type of policy
City where it is registered
No Claim Bonus or NCB
In general terms, NCB is essentially a discount on the insurance premium that you can avail yourself of when you choose to renew your bike insurance policy. Up to 50% of discount can be availed if you do not make any claims for a few consecutive years.
Add-ons
The number of add-ons in your bike insurance will provide you more benefits and safety measures. But at the same time, they can increase your premium cost as well. So one should check their bike insurance policy thoroughly to ensure they are getting the add-ons they want, even when they renew their bike insurance policy, and nothing more.  
Procedure for Insurance Claim
Sometimes a highly attractive insurance policy might disappoint at the most important moment: during insurance claim. It is, therefore, important to go through your insurance policy to see how your insurance provider has facilitated the claim procedure. If you think it will be far too complicated and time consuming, you should move to the next one.  
Terms and Conditions
A policyholder should always check the terms and conditions of the insurance policy he is purchasing. By doing this, he would be able to know the details of what is being offered to him by the insurance company so that at the time of claiming the policy the owner doesn't have to face any kind of disappointment.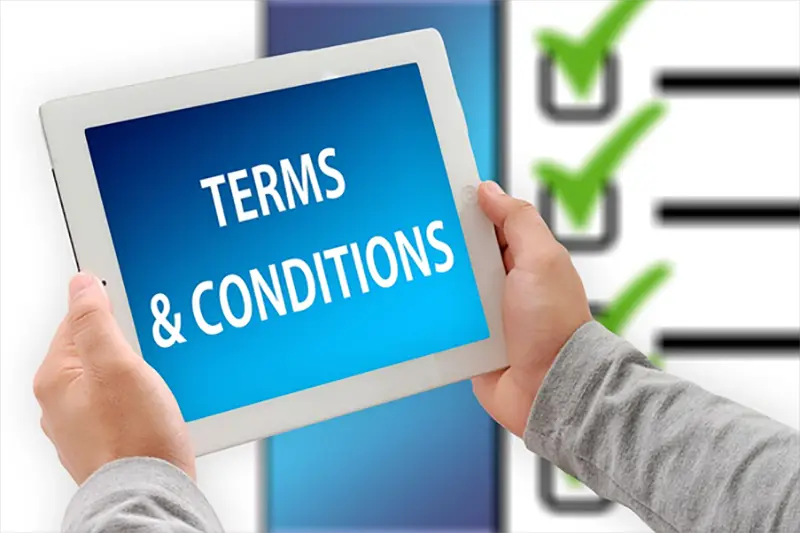 The terms and conditions of your insurance policy constitutes the most important part of your bike insurance policy 
Merits of having a proper Insurance Policy for your bike
Remain stress-free: Always remain stress-free regarding your bike as any sort of financial expenses will be covered by the insurance company. You no longer have to worry about the costs incurred in repairing the damages of your vehicle, as it would be taken care of by the policy.   
Legal Protection: Having a proper insurance policy for your two-wheeler will also provide you with legal protection, which is now to be done mandatorily. Without proper and updated insurance papers, you might become liable to fines and penalties charged by the police.
Personal Accidental Coverage: If you have an insurance policy, the company will bear the maximum portion of your expenses if you suffer major injuries. In case of an untimely demise, the insurance amount will be handed over to the family of the deceased.
Roadside Assistance: While purchasing a policy, you can opt for this added feature, which would come to your aid at the time of emergency. In case you need assistance on the road for changing flat types or minor repairs, this will come to your help.
A car insurance policy gets affected by numerous factors. You can find the best one or renew your bike insurance for yourself only by going through the major factors as well as the benefits you are going to draw from your bike insurance policy.  
You may also like: Car Insurance Groups Explained
Image source: Pixabay.com