Click here to get this post in PDF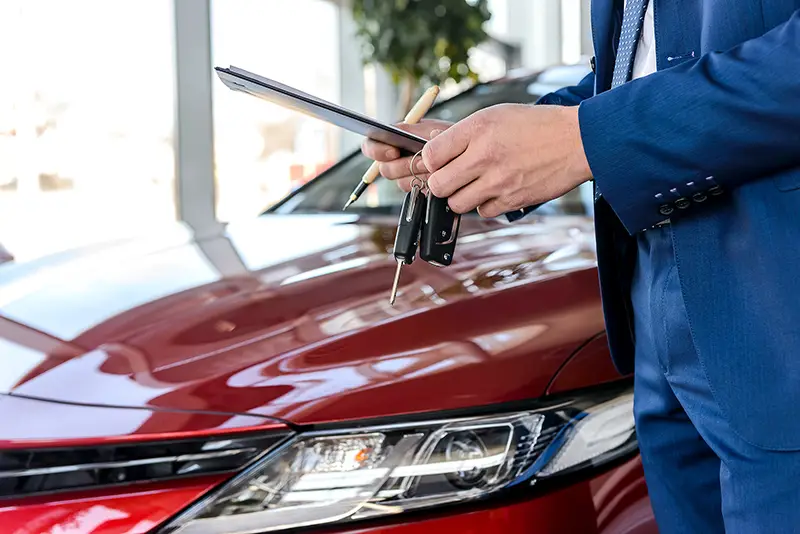 When shopping for a new car, few people are thinking about what car insurance group their car is going to be in. They may be surprised to see a higher premium than expected when they call to get insurance, but most people will simply pay the rate without overthinking it.
Without realizing it, drivers often experience the effects of a specific car insurance group increasing their premiums. What are car insurance groups, and why do they matter to car insurance?
Learn all about this categorization method used by car insurance companies to determine rates today.
What Are Car Insurance Groups?
Car insurance groups are a type of insurance determination that is commonly used in the UK and may be seen in some other countries as well. Car insurance groups are used to rank cars to allow insurance companies to quickly and easily assign rates. There are 50 different groups, and every car has a specific group it belongs to.
High-performance cars generally cost more to insure and are at the high end of the group list, while small cars are cheaper to insure and on the lower end of the list.
Cars are worked into these insurance groups by a panel of individuals that consider the following factors:
How much the car costs new
How much the parts cost
How much repairs generally cost
How the car performs
How safe the car is
How secure the car is
Can A Car Insurance Group Be Changed?
No, it is not possible to change what group your car is in unless you buy a different car model. The car groups are assigned based on the car itself and not based on how you care for or report the car. If you have been grouped for your Corvette insurance, you cannot simply change it for another group for a better rate.
Are Car Insurance Groups Used In The US?
While car insurance groups are not formally used or recognized in the US, car insurance companies use similar tactics to determine what type of insurance to offer a driver.
Chevy car insurance for a brand new car that goes very fast, for example, will be higher than the car insurance rates for an entry-level Chevy car built to be a family vehicle. Utilizing things like cost, speed, performance, safety, repair costs, and similar factors, insurance companies determine an appropriate rate for the car.
From there, companies also consider factors about the person driving the vehicle, such as their driving record and where they are located. Anything that can change the risk of insuring a driver and their vehicle will be considered when insurance companies calculate rates.
Do Car Insurance Groups Determine My Insurance Rate?
Knowing enough about auto insurance enables you to understand more about how your rates are determined, so you should know that the type of car you drive is not the only thing that determines your car insurance rate.
There are a host of factors that may influence your final insurance rate, including:
Occupation
Type of car
Driving history
Location
Type of coverage selected
Every insurance company has its own rate calculation method. By pulling the information about you and your care together, you will be offered a car insurance rate. You may be offered different rates based on how frequently you will renew your coverage, and you can choose between these options.
How To Find Lower Rates
If you are struggling to find lower car insurance rates and feel that the premium is too high for the car you are driving, you may want to consider finding other ways to get a lower car insurance rate.
These are some ways that you can possibly improve the offered insurance rates:
Change to mileage-based rates if you don't drive frequently.
Add drivers with good driving records to your plan.
Take classes to prove that you are a safe driver.
Bundle your auto insurance with your home insurance for lower rates.
Shop around to see if you can find a better deal elsewhere.
Pay for your car insurance annually to get a discount.
Remember: Keep Your Rates Low
When involved in a car crash, many drivers don't know how to react or what to do. One of the most important things to remember is to call your insurance company as soon as possible after an accident. The sooner you report the accident and the circumstances of the accident, the less likely it is that your rates will go up.
If you wait a week or two to report the incident, you may be penalized by your car insurance company for not reporting it sooner. 
Additionally, make sure that you are driving as safely as possible. Traffic violations like speeding tickets can lead to an increase in your rates that you would rather avoid.
You may also like: The Evolution of Car Technology
Image source: Shutterstock.com