Click here to get this post in PDF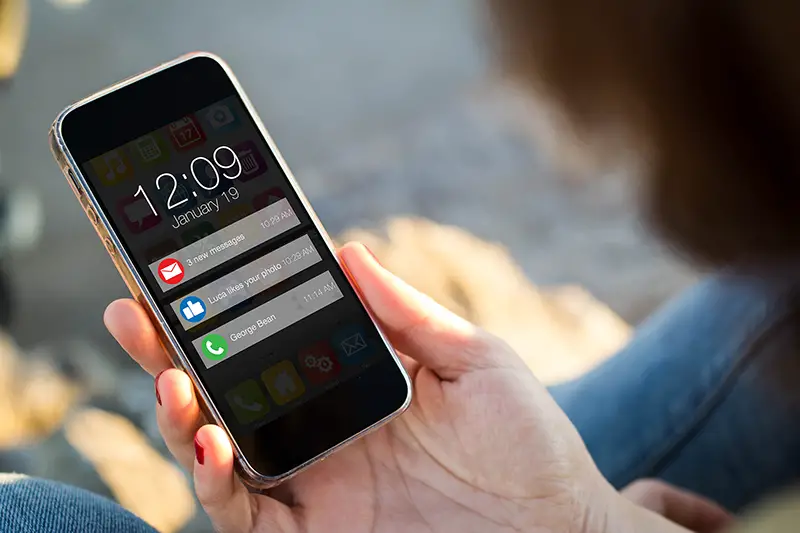 With an increase in smartphone users around the world, mobile apps are increasingly becoming popular. If we talk about the current scenario, then Android users have an option to go with more than 3.48 million apps. On the other hand, iOS users can choose from more than 2.22 million apps.
This means the competition is high enough. So even if you are using React Native Push Notifications as your prime marketing strategy, you have to adopt unique ideas. If you are simply sending push notifications for the sake of sharing information, you will not be able to beat your competitors.
You might be wondering what are those brilliant ideas?
Well, here they are
1. Segmentation and Personalization: It is good to segment your users based on age, gender, region, educational background, etc. This will help you to target your potential audience.
On the other hand, it is good to send personalized push notifications. Here personalized means you can track behavioral data and then send the notifications that contain the products or services of the user's interest. The idea behind sending personalized notifications is, you are approaching your audience with the products or services that they are most likely to buy.
Thus you are not only going to increase sales but also let them feel that you understand them. This will help you to retain them.
2. Rich Media: Push notifications can carry rich media. This means you can add images, graphics, gifs, emojis, videos, etc. This is the thing that makes them unique. The rich media creates an eye catchy effect. This motivates the audience to open and see the notification. As a result the chances of closing a deal right on the spot increase a lot.
Apart from this, the use of rich media like images and videos helps you to share more information as compared to a simple text message. It means you will be able to add more details. This will further help to clarify the doubts of a customer. As a result, they will go for purchase without giving a second thought.
3. Location Specific Notifications: You can use geotargeting, geofencing, geo framing to trigger react-native push notifications in real-time. The good thing about these notifications is, you need not reach an audience with deals only. You can inform them about weather, current traffic, directions to the closest physical or pop up store, and so on.
The idea behind sending these notifications is to engage with them. It is also to generate trust in the mind of your audience for a brand.
4. Reminders: People are busy these days, so they often forget a lot of things. They can forget to go for a final checkout after putting an item in a cart, about ongoing sales on the products or services they add to their wishlist, about the coupons and tokens that are expiring, and so on.
In this case, if you are sending reminder push notifications you are not only going to increase sales but are also going to establish a solid relationship by letting them know you care about them.
5. Call-to-action Button: This is the advantage you are going to get from push notifications. The thing is, most of the time users are confused with the directions or the next step after going through your notification.
Some don't want to be involved in the hectic processes of going to your app and then searching for the product. But if you add a call-to-action button they will get the direction as well as they will be able to land on the particular page. This increases your sales.
6. FOMO: It is a fact that people often take action in fear. You can use the concept of FOMO (Fear of Missing out) in your notifications. All you have to do is to send instant push notifications regarding a limited-time deal or offer.
This will motivate your audience to go for action right on the spot. As a result, you will be able to generate more traffic.
7. Feedback: Who doesn't like to give suggestions if asked for? You can use push notifications to ask for honest feedback. This will not only help you to establish better relationships with your audience but also help you to know various issues regarding your app and services.
This will help you to take appropriate action at an appropriate time. You will also be able to earn free advocacy from your loyal customers.
Conclusion: 
With a lot of Android as well as iOS apps on stores the competition is rising at an alarming rate. So even if you are using push notifications, you are required to have unique tricks to beat the market competition. Now what those tricks are presented to you here in this guide.
About the Author 
Wonderpush allows you to beat the market competition. It provides you with react native push notifications to target both Android and iOS users effectively.
You may also like: A guide to establish a well-crafted push notification marketing strategy
Image source: Shutterstock.com