Click here to get this post in PDF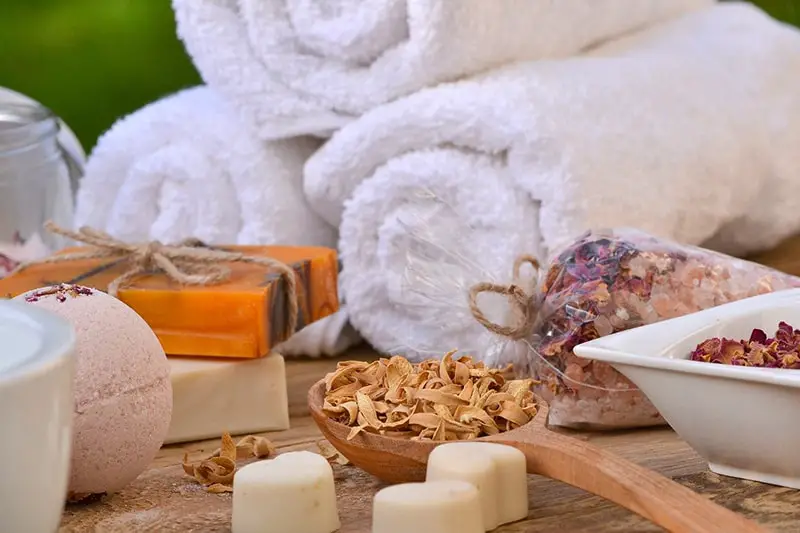 Spa services hold a special place for most women. With the ever-changing beauty and fashion trends, more and more people visit beauty parlors to get pampered. And it's no wonder new spas and salon businesses open each day. Nevertheless, the spa business is highly competitive, and you have to employ effective strategies to outsmart your competitors. With so many marketing ideas out there, this has never been easier.
How can you promote your spa business? Let's dive in for great tips.
1. Offer free tours
If you're starting, announce a free tour whereby customers can visit your spa and examine your services and prices. Offer free procedures and be open to answering all the questions. Moreover, give out free promo items like lotions, hair food, hairsprays, and other hair accessories with your business logo.
2. Offer superior services
Offering exceptional customer services will not only boost sales but will also spread the word about your business. Happy clients are likely to recommend your services to others, and this will grow your customer base. Use a spa booking software, offer excellent services, and thoughtful extras like curated spa music, and seek your clients' opinions on the areas to improve on.
3. Offer discounts
Offer discounts to clients during their first visit to your spa. You can as well try this with existing clients who bring in new customers. Also, offer a discount to couples who seek procedures from your spa. Price cuts work magic and are an excellent way of marketing your business or new services that you may be offering.
4. Set up a business website
Many people search for information online and are likely to spot your spa through a website. A spa website is critical to the success of your business. It will showcase your services and market your business to people from all over the world.
Set up a website, and upload exciting content and images. Only post fresh and engaging content that can improve your ranking on search engines. This way, it will be easier for potential clients to locate your business online.
Choose a website that can provide online booking software to your customers. In this way, they can save time and effort rather than going to a physical location for the appointment.
5. Create a robust online presence
Not all spa promotions are costly; sometimes, you only need to devote your time and effort. Take advantage of social media platforms; they are priceless advertising tools for any business. Post images of your facilities, workers, and how your services make every client special. Also, share a link to your blog, promotions, and offers.
Your online presence doesn't need to be limited to social media; you can also expand your online promotion efforts to other platforms like Google and Amazon. For example, Amazon ads are a fantastic way to reach new potential customers who are actively searching for products and services like yours. For example, someone searching for massage oils or facial products could be targeted by your ad and directed to your website.
6. Hold online contests
Online contests are great promotion ideas for any spa business. They expose you to a more significant following and will allow you to interact with potential clients. Consider a photo contest on any social media platform of choice. Try to get as many leads as possible, and you'll be surprised how this spa marketing technique can transform your business.
The bottom line
A spa business demands a lot of planning, and you have to do this right. There are various marketing platforms that you can use to promote your business and attract more clients. Take advantage of social media and market your services on Facebook, Instagram, and Twitter.
You may also like: 5 Low-Cost Ways to Promote Your Business