Click here to get this post in PDF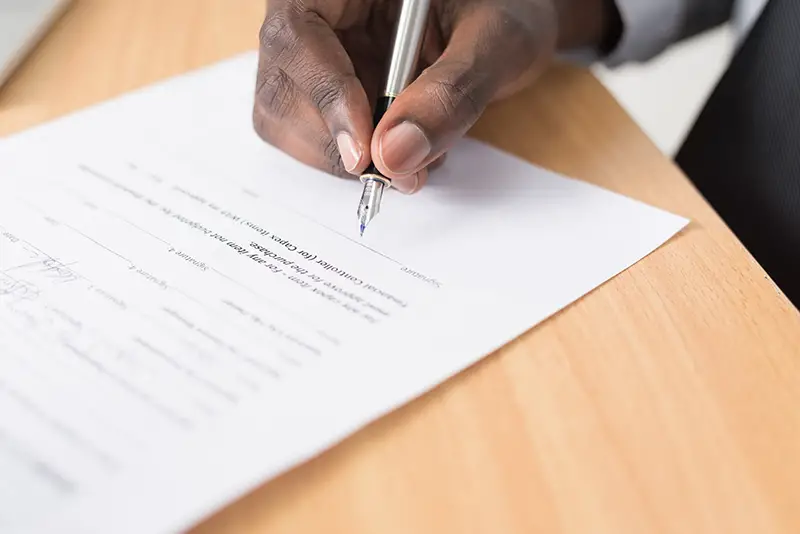 Estate planning is one of the essential steps anyone can take to protect what they have earned in their lifetime. Sadly, many people fail to plan for the future and create a lot of problems for their loved ones when they pass away. Poor estate planning can lead to numerous financial and personal issues among your heirs. 
You can effectively plan your estate and distribute your wealth among the people who deserve it with suitable methods. As estate planning is pretty complicated, not taking expert advice from professionals like a trust administration attorney can be a big mistake. Here are five such common mistakes you need to avoid while planning your estate.
1. Keeping fixed beneficiaries till the end
Change is the only constant. That means you don't even know what will happen next, no matter how much you plan for it. You got to update with the time. Many people make the same mistake of not updating their estate plan with time. Not updating your estate plan can create problems for you and your heirs.
Keeping the same beneficiaries for the entire tenure of the estate plan is one more thing you need to avoid. It is essential to update the beneficiaries with time to ensure only the right ones get the part of your wealth. For example, major events in your life such as marriage, childbirth, divorce, and death of a beneficiary demand updating your beneficiaries' list. Failing to do so can sometimes make your entire estate plan invalid.
2. No covering digital assets
If you belong to a creative profession or have created something digitally that can potentially be worth a lot of money, you need to include that in your estate plan. Many individuals forget to include their copyrighted digital assets and trademarks in their estate plans. Failing to do so can lead to losing the ownership of the digital assets. That's why it's best to cover your digital assets while planning your property.
3. Failing to plan for children's future
Plenty of people make a common mistake of not considering the future of their children or beneficiaries who are dependent on them and need special care. As the children grow up with time, they have many more needs as they are not children anymore. 
You need to consider their whole journey of growing up, including significant events like college education, wedding and grandkids. If you have a considerable estate, you should plan your children's future accordingly.
4. Not considering different options.
Estate planning has a lot of different aspects to consider. There are various options like wills, living wills, trusts, insurance benefits, etc. You need to consider these other options of distributing your wealth in the best possible way. If you want to distribute your large estate optimally, it makes sense to appoint a trustee that will manage your estate on behalf. A trust administration attorney is a highly qualified and well-versed legal professional who can help you form trusts.
5. Not discussing your plans with family and beneficiaries.
It is essential to discuss your plan with your family, especially the beneficiaries. You need to consider their willingness to be nominated as your beneficiaries. For example, one may not want to acquire a jungle cabin that you own as it might create maintenance issues for them. 
These are some of the usual mistakes that people make while planning their estate. Always plan for the future, revise your estate plan, and update your estate plan over time to avoid confusion and conflicts.
You may also like: Five Benefits of Hiring an Estate Planning Attorney
Image source: Unsplash.com