Click here to get this post in PDF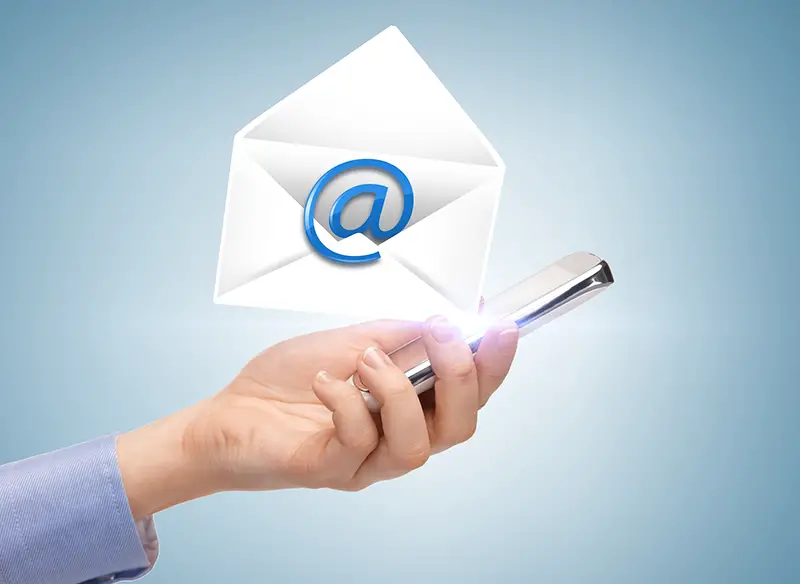 If you're a business owner, you will have undoubtedly invested money and time into developing an email marketing strategy. This can be a powerful way of engaging with customers and increasing traffic to your website. However, sending an email only to get little to no response can be an all too common experience for many. Here are some tips to enhance your email marketing strategy and stimulate growth. 
Increase Your Email List
It may seem obvious, but one of the best ways to get more engagement from your email marketing strategy is to increase the number of people you email. In practice, it can be challenging to know where to start.  
You might have a huge number of emails in your database, but this is an area of the company that you should never be satisfied with. You should continually strive to add more names and emails to your list, and while this may seem daunting, it is often easier than it seems. 
Including a sign-up feature on the landing page of your website is a brilliant way to passively grow this list, as you will not need to do anything beyond setting it up. In reality, you might want to go further than just on the landing page. Adding a sign-up option to as many things associated with your brand as possible without detracting from experience can maximise the impact of this strategy. 
Encourage Conversation in Your Emails
A great way to improve engagement with your email marketing is to encourage those on your mailing list to respond. To do this, you should focus on tailoring the content of emails to your target market, so they are more likely to continue the conversation.
There are a few ways that you can improve engagement with your marketing emails. Firstly, consider including compelling subject lines. A well-worded subject that promises to reward the reader is likely to stand out in an inbox that is undoubtedly full of other marketing communications. 
Additionally, consider a friendlier and distinctive tone for your communications. You might have gotten over the first hurdle by compelling the reader to open the email, but they will often quickly delete it if it seems like spam. Therefore, you should carefully word the content in your emails, so it feels personal to your target audience and feels like it was written by a real person rather than automatically generated. 
You can also target the content of the email to specific demographics. Sorting your emailing list by demographic will allow you to include information that interests different groups within your email marketing. This will massively improve the response to email communications. 
Avoid Spam Filters At All Costs 
It's all well and good taking the time and effort to carefully word and tailor your emails, but this will all be for nothing if they get caught in a spam filter. To ensure that your communications end up in the inbox where they belong, you should avoid overusing exclamation marks, capital letters and hyperbolic promises. If the HTML in your email is poorly formatted, this can also increase the chances it'll get picked up by a spam filter, so watch out for this. 
There is no one size fits all technique to avoid spam filters, as what gets picked up by one will be different to what gets flagged by another. Despite this, there are steps you can take to minimise the chances of this happening. 
Optimise Your Emails for Mobile
A great many people open emails on their phones or tablet devices. Of the 3.9 billion email users in the world, 46% open them using their smartphone. Therefore, if your content is not optimised for mobile devices, you are potentially missing out on a vast amount of traffic. 
To maximise the response and efficacy of your email marketing, you should ensure that the communications you send out are readable on all devices. You can find some tips to optimise your emails for mobiles here. 
Use Email Marketing Software
A brilliant way to stay on top of your mailing list and maximise the effectiveness of your email marketing is to use specialist software. These allow you to manage large campaigns where you will be sending emails out in bulk. Standard email clients are not suited for this purpose, and many email marketing software developers include measures to increase engagement with your communications. 
Perhaps the best-known provider of such services is Mailchimp. While this isn't a bad option, it can quickly become an expensive way to manage your email campaigns. There are many cheaper alternatives to Mailchimp that offer similar or better features.   
In Conclusion
Email marketing is one of the most effective ways to generate organic traffic to your website, so it can ultimately have a significant impact on your sales and revenue. Therefore, having an effective strategy is essential to stimulate the growth of your business and shouldn't be overlooked. 
You may also like: A Beginners Guide to Email Marketing for Small Business Owners
Image source: Dreamstime.com