Click here to get this post in PDF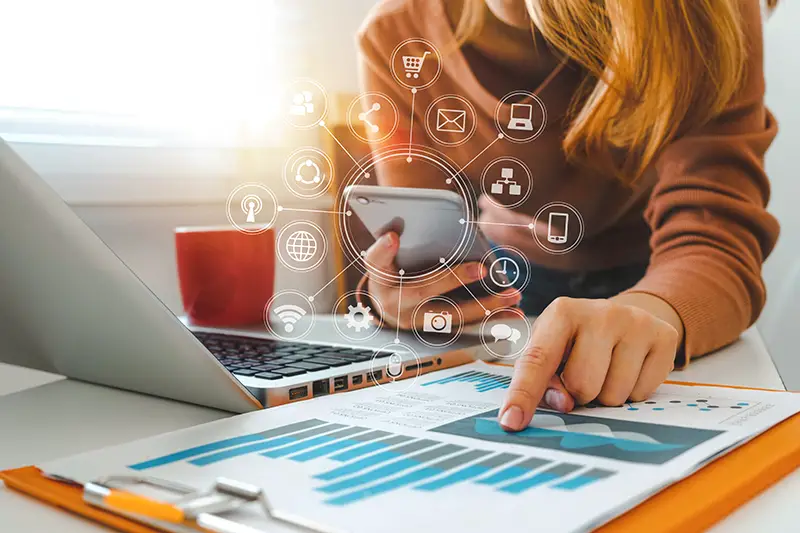 Many entrepreneurs are turning to social media platforms for growing their business. Be it business marketing or campaigning. Social media has become the favorite place of entrepreneurs to sell their products by targeting the right audience and generating quality leads. Nonetheless, it's not as easy to promote one's business on social media as entrepreneurs, or social media marketers make it appear. Social media has strict terms of use, rules and regulations, networking guidelines, and security. Therefore, the high risk involves using bots or other social media automation tools to manage your online business. 
There are high chances of your IP address getting blocked if you are found using any unfair means to run your business on social media. 
However, how is it possible for entrepreneurs to make a profit without the help of marketing automation tools? The answer to this is simple. Many entrepreneurs use bots and other tools but with social media, proxies to bypass restrictions. You can buy Instagram proxies or any other social media proxy as per your need to profit using social media. 
This article will discuss the five major ways in which entrepreneurs can profit from using social media proxies. However, let's first see what social media proxies are.
What are Social Media Proxies?
Social media proxies are servers that are used for social media bots or automation tools. For example, Instagram proxies are used for Instagram bots. Social media proxies keep your identity hidden or anonymous by masking your real IP address with that of a proxy server's IP. They do so by acting as a gateway between your device and the Internet. As a result, all the requests you make on social media are first passed through the proxy server, wherein your IP address is switched with the proxy server's IP address. After that, your requests finally reach the Internet. The same process is repeated when you receive the outcome from the Internet. In this way, you are saved from IP blocking as your IP is no longer traceable. 
There are several proxies available in the market. Are you confused about which ones to buy? Selecting the right social media proxy depends on several factors. You should select a social media proxy for the social media platform that you use the most for your business. By far, Instagram proxies are the most widely used social media proxies. 
 The best Ways Entrepreneurs Profit Using Social Media Proxies
Bypassing IP Blocking and Geo-restrictions to run their business smoothly: Most entrepreneurs use social media proxies to bypass IP blocking and geo-restrictions. Entrepreneurs can face IP blocks for several reasons, including using social media bots, running multiple accounts on the same IP address, sending emails or promotional ads in bulk, and more. Moreover, they can also face geo-restrictions if they try to access their accounts from different locations or hire remote social media marketers. To bypass such restrictions, social media proxies come in handy. They mask your real IP address with a proxy server's IP to help protect your IP address. In the case of geo-restrictions, your IP is masked with a proxy server's IP from a location to which you are trying to gain access. 
Campaigning: Another reason for which entrepreneurs can use social media proxies is to run unlimited social media campaigns. Social media campaigns can be promotional or can be created to spread awareness on certain issues. Many Instagrammers use Instagram to create campaigns for creating awareness on a number of issues. Third-parties could sponsor these campaigns at times. Many entrepreneurs use bots to send campaign invitations in bulk or do promotions in large numbers to gain engagement on their campaigns. However, social media platforms can relate this action to spam and can block your accounts. To solve this problem, you have social media proxies.
Marketing: Social media proxies are also used to perform brand marketing and also location-based marketing. For this purpose, entrepreneurs use automation tools to perform email-marketing, send text messages in bulk, post advertisements at regular intervals, and much more. Social media proxies keep your identity hidden so that you can perform marketing-related tasks without any restrictions. 
Targeting Audience and Generating Traffic: Entrepreneurs can make a huge profit by targeting the right audience and generating more traffic on their social media platforms. However, building your audience engagement and generating traffic is a slow process if done manually. To speed up the process, social media bots are used. Since social media bots have high chances of getting detected and banned, it is advisable to use social media proxies to target audiences and generate significant traffic to make a profit. 
---
How To Boost Social Media Presence – Digital Marketing
---
Conclusion 
Social media proxies can be extremely beneficial for entrepreneurs for making a profit and increasing their sales. For using the right business strategies, entrepreneurs use bots and automation tools. However, bots are not that reliable. There are chances that your bots get detected why you try to send bulk messages, perform location-based marketing, or do promotions, and more. However, using the right social media proxies along with the bots can help you run your business smoothly, without any hassle and tension of IP blocking or geo-restrictions. As a result, entrepreneurs can profit using social media proxies by targeting the right audience, generating traffic, performing location-based marketing, and much more. So, if you are an entrepreneur, try using social media proxies to double your sales.
About the Author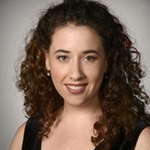 Efrat Vulfsons is the Co-Founder of PR Soprano and a data-driven marketing enthusiast, parallel to her soprano opera singing career. Efrat holds a B.F.A from the Jerusalem Music Academy in Opera Performance. 
My LinkedIn profile: https://www.linkedin.com/in/efrat-vulfsons/