Click here to get this post in PDF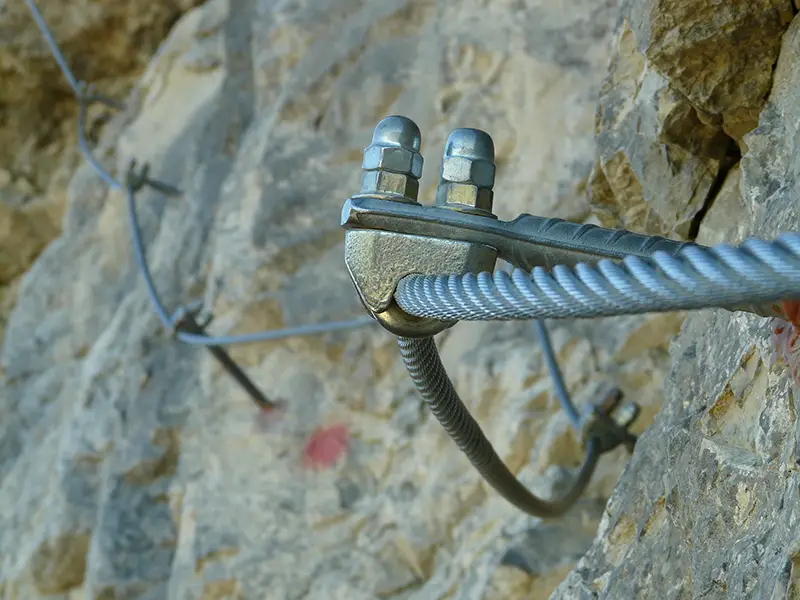 For a long time, wire ropes have played an essential role in almost all commercial vessels afloat's everyday operations and functioning. Typically, they are formed with several steel metal wires twined together to create a strand. This rope has been designed to have a larger diameter of about 9.52mm. Their intended applications depend on the number of strands it has, which also determines the flexibility.
Additionally, the number of wires per strand, nature of the core, and the type of material making the ropes matter a lot. However, improper usage of this rope can cause severe incidents like fatal injuries, deaths, and even property damage. To eliminate such incidences, the team at Sava industries can offer their expertise and provide customised solutions for your needs.
This article discusses the five usages of wire ropes that deem vital to avoid such kinds of risks.
1. Cargo lifting and lashing
Wire ropes are commonly used for lifting and lowering cargo applications like cranes, gantries, among others. Likewise, these wires are also used for lifting operations such as engine room gantries and store cranes. The ropes are robust and durable, and this depends on the tensile forces imposed on the ropes during their designing process with ultimate safety use in mind.
Other than that, the wire is often used at the sea transportation vessels for securing large quantity cargo. Commonly, a wire with a lower breaking strength of about 8tonnes is used for top-notch safety. You will also find such ropes quite elastic, and therefore, they can stretch for easy lashing of cargo.
2. Mining Application
Most underground haulage systems are integrated with select vehicles, especially those which operate on two rails using steel wire rope. Alternatively, they may run on one or dual captive rails and restricted use of the above monorail. Therefore, they help in the transportation of mineral materials from beneath the mining sites to the surface. Besides, workers can get lowered to carry out the mining process or raised the ground upon finishing their tasks. The good thing is that they have incredible strength, fatigue, and abrasion-resistant to guarantee excellent safety usage.
3. Deepwater industry
When it comes to handling deep underground water applications, every user's safety is the top priority. Therefore, wire ropes are the usual best pick due to their remarkable strength and unique characteristics. They are attached to different vessels, which help in drawing water from massive depths.
Additionally, the ropes boast better flexibility and crushing resistance and rotation, corrosion, and abrasion resistance. So, this ensures a swift operation in obtaining water even from the greatest depths.
4. Yacht rigging
Yachts are identical from far with their rigging system, a unit of ropes, chains, and cables. Their ultimate aim is to offer the best support to a boat's masts or a sailing ship. Besides, the system helps adjust the position of a vessel's spars and sails to which they have been attached. With excellent strength and durability, wire ropes are often the best choice over carbon ropes during the making of such boats.
Besides that, these ropes have been a popular choice for ship anchorage at the harbors. Thanks to their extraordinary ability to withstand corrosion or weakening regardless of how long the string stays in the waters. More importantly, the ropes are used for deep-sea installation, which offers a continuous quest to work in deeper waters.
5. Lifts and Elevators
Wire ropes are still used today in most lift and elevator systems for a genuine reason. This is to say; they boast excellent quality and a higher safety factor of about 20:1. In other words, the ropes are made of intense yet breaking or crushing resistance. Thus, they are capable of holding or supporting huge weights and still withstand any friction or corrosion.
Final Words
That said, wire ropes are an exceptional and distinct kind of string you can always choose for your daily heavyweight operations. You will find it super strong, resistant to corrosion and abrasion. So, no matter what type of usage you intend it to do, you can always expect better results. The good thing is, there are plenty of options out there, with each having outstanding material composition. Even if you are looking for one for use with posts, handrails, or as a wire railing, there's no doubt for you to find one.
Autobiography
Eric Reyes is a passionate thought leader having been featured in 50 distinguished online and offline platforms. His passion and knowledge in Finance and Business made him a sought after contributor providing valuable insights to his readers. You can find him reading a book and discussing current events in his spare time.
You may also like: How You Can Start a Metal Fabrication Business
Image Source: Pixabay.com