Click here to get this post in PDF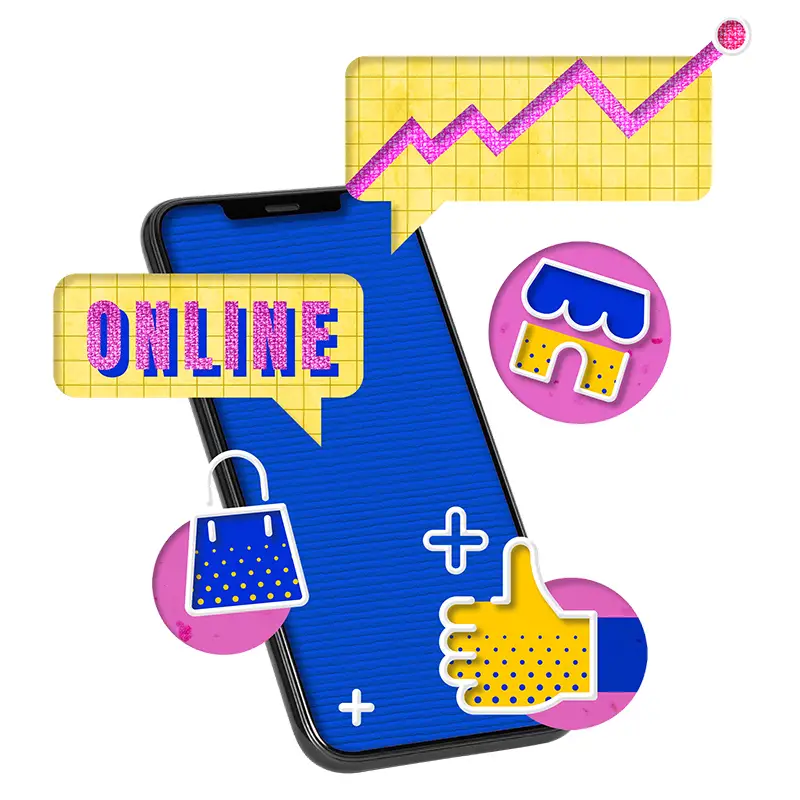 The number of clients using mobile and online tools to make purchases is steadily increasing – and a business has to use all available means to build effective brand communication with the consumer. It is the meaning of omnichannel marketing – to create conditions under which the client can satisfy an existing need as easily and conveniently as possible. These include choosing and purchasing a product, getting service support, paying for services or finding relevant information.
Any client wants to quickly get answers to questions related to the choice of products, ordering, delivery, and others. Few dare to write to the technical support email address, even fewer people call. If the necessary information is not found on the website, visitors leave and go to competitors. This problem can be solved by an online chat with instant operator assistance.
In this article, we'll talk about omnichannel marketing and live chat.
Live Chat and Omnichannel Marketing
The goal of omnichannel marketing is to create a simple and comfortable user experience so that the customer can contact the company regardless of location and device.
To create personalized messages and quickly interact with consumers, you need to work out a portrait of the client and trace the entire path of their interaction with the company. An omnichannel marketing app can help by giving information about purchase history and overall engagement. 
But live chat, on the other hand, is a way to provide a personalized experience on multiple customer communication channels. Potential customers get the opportunity to communicate with you directly on the site, at the exact moment when they are thinking about buying your product or service and want to get answers to their questions. 
The advantages omnichannel live chat gives a business:
Fast response and availability on both desktop and mobile;
Simplifies and improves user interaction with the brand;
Helps to analyze customer actions and personalize the sales funnel;
Creates a full-fledged communication channel with the consumer;
Increases the level of brand loyalty;
Promotes business development and scaling.
How to Use Live Chat in Omnichannel Marketing
Online chat allows businesses to communicate with potential customers who visit their site in real time. If you are already using online chat for sales or support, it makes sense to use it for marketing tasks as well.
1. Collect Customers' Feedback
Communicating with customers directly helps to discover useful insights that could be applied to omnichannel marketing. You can collect user behavior data from different channels and use it to score and compose more personalized chat messages.
Feedback helps measure the effectiveness of user experience, channel integrations, and customer experience. It helps to improve business processes. You can collect data from several sources: questionnaires, focus groups, reviews on websites and social networks, conversations with a client on the phone or in person.
You can use live chat to collect customer feedback in several ways. One way is to provide proactive service, i.e. initiate conversations with website visitors and offer help. Another way is to ask repeat customers about their post-purchase experience after they return to the website (yes, live chat apps can tell the difference between new and returning customers).
2. Cross-Sell and Upsell
Again, real-time communication with customers provides opportunities for cross-selling and upselling. By connecting with the user at the moment when they are most interested, you not only speed up the sales cycle but also keep the customer.
3. Improve Customer Satisfaction
You can do it on multiple channels because customers can access the live chat from all devices. Make sure it works properly on both mobile and desktop.
Also, analyze from which pages the user most often decides to buy, the reasons they can get to this page, and set up the online chat accordingly.
4. Share Discounts and Coupons
Personalize the offers – offer promotions and discounts that will be of interest to a specific person. Do not forget to congratulate them and encourage them for their activity. For example, you can give an incentive to a customer visiting the desktop version to make the next purchase from a mobile device. Or create a "Favorites" tab, where the users will create lists of their favorite products. Based on this data, offer new products and notify your visitors about discounts.
5. Use Chatbots
Chatbots can share news, sales announcements, discounts, delivery updates, work hours, and other content to both desktop and mobile visitors. They have higher open rates and higher click-through rates compared to traditional marketing channels.
Chatbots will help take the burden off your sales and technical support department by answering routine customer questions, collecting orders, and registering them.
The Relevance of Omnichannel Marketing
The basis for the successful functioning of a system with an omnichannel approach lies in the consistency of the work of its components: mobile platform, social media, website. Otherwise, the business will receive the usual multichannel, but nothing more. The omnichannel approach is profitable because it combines all the possible ways to provide the customer with the convenience of interacting with the company without unnecessary duplication of options or time costs. However, the vast majority of customers use multiple channels to shop: physical stores, the internet, and mobile apps.
The more channels a consumer uses, the more interested they are in buying. Even though they often go a long way before making the order, it is such a client who spends more money, shows more loyalty, and makes more repeat purchases. Thus, competent use of the omnichannel strategy gives the business a significant advantage, and rejecting it can jeopardize the success already achieved.
Conclusion
Using live chat in your omnichannel marketing strategy allows you to develop and improve customer experience, achieve stable revenue growth and high-performance indicators. But most importantly, it pleases the client and leaves a positive impression about the interaction with the company. That is why monitoring and optimizing channels of communication with the target audience remains an important condition for the success of omnichannel marketing.
A bunch of familiar marketing channels with instant messengers is a necessity for companies with a long transaction cycle to increase conversions. If you close a sale with one or two taps, multichannel can help build long-term customer relationships and increase lifetime customer value.
You may also like: Why Your eCommerce Business Needs Omni Channel Marketing Strategy