Click here to get this post in PDF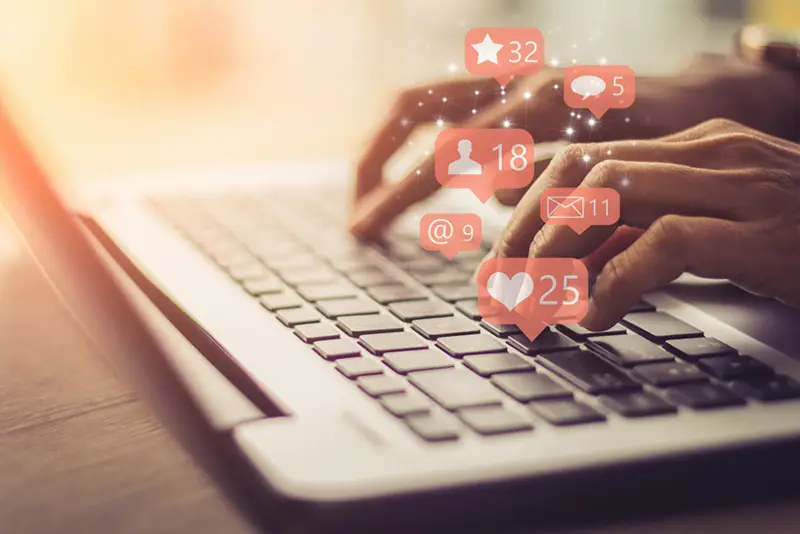 Back in the day, a business owner had only a few marketing strategies. These were print and media advertising or on a billboard. And what gave a boost to your business was the word-of-mouth referrals.
If you are a business owner, it is of utmost importance to know how your customers find you? And this knowledge becomes even more crucial if you are an eCommerce business owner. If you are not informed about which digital marketing channels provide you with the highest rate of investment (ROI), you will waste a lot of time and money. With the changing marketing trends, newer strategies have made their debut.
One such strategy is the Omni-channel marketing business strategy. For the uninitiated, it is a marketing strategy that develops an integrated customer experience across several platforms. To explain it further in detail, let's begin with answering the question:
What Is an Omnichannel Marketing Strategy and How it Serves Your eCommerce Business?
As the name suggests, omnichannel means available on every platform. It provides your customers with a combined shopping experience, be it online or offline. It gives your customers consistency in the shopping experience in harmony with their thoughts, actions, and interests.
Further, an eCommerce platform that follows a robust omnichannel strategy is not only limited to the channels your customers are informed about. But also has the advantage of utilizing technology to gain more prospects in the future.
Next, we discuss omnichannel strategies required in the growth of an eCommerce business. Let's begin:
Developing a Robust IT Strategy
When running an eCommerce business, the first you'll need is to develop an IT strategy. It will focus on increasing your profits while adding more substance to your organization.
First, you'll need to find the core values, knowledge of your IT department's mission, and methodologies to develop a smart IT strategy. With this basic knowledge, you create the base of your business IT strategy.
Further, with strengths, weaknesses, opportunities, and threats (SWOT) analysis of your IT department. You will find what works best for every individual involved in your business's strategic growth. Based on your findings, you can develop a robust IT strategy based on your conclusions.
In today's competitive environment, having a pre-planned IT strategy goes a long way for your business, which is the primary purpose of an omnichannel marketing strategy. But, planning is not enough. You'll have to put in place those plans to get the benefits of your research. And with a sound IT strategy, you provide your business with many opportunities to grow.
Optimization of Technology
With optimization tools, you get a complete review of technical and user requirements. Technological elements such as reporting, webchat, email, and workforce management, familiar with user requirements. Involving these strategies in your business model will give your users the ultimate benefit of customer satisfaction.
With the introduction of all these techniques, you get to make the greatest number of improvements in your business model that maximize your profits and cut your costs. It is one of the most crucial factors of Omni-channel business strategy that allows your company to grow faster—removing all the probabilities of errors in the future that can become an obstacle in the way of your company's growth.
Saves Time and Enhance Productivity
With automation, you provide your eCommerce business with an important feature. You get to save time while enhancing productivity.
Every business tries to thrive. To follow this goal, it becomes crucial for a company to cut redundancies which helps increase efficiency.
To save time and improve your productivity for your eCommerce business, you need process mapping and visualization. They will assist you in accomplishing your daily tasks more. This is a crucial factor of automation. To reap the benefits of automation, you need to know these processes. By reviewing the workflow, you get to find out the areas you need to improve. So, you can save yourself from making the same mistakes repeatedly.
So, once you have found all the errors and problems, you can create an effective automation strategy. It will provide your customers with a refined experience and more valuable results.
Efficient Project Management
As mentioned earlier, when running an eCommerce website, the need to manage your IT project becomes very important. With omnichannel marketing strategies, you give your business projects the needed support. This includes weekly and monthly client calls. They are the essential factor that gives your business the required boost.
Discussing the problems, they are facing via online meetings can solve many issues. Further giving your business associates to grow more trust in your business model. 
Additionally, it will help you execute new projects more because now you have everything planned out. Plus, saving time can give your business many advantages. So, when your business is following an omnichannel strategy. The project management extends to other areas of your business strategies—creating a seamless experience for your clients and customers at the same time.
Find Best Seller Options Via Tech Evaluation and Selection
A developed strategy can help you find your best vendor options in an overcrowded market. To get this knowledge, you'll need to select the knowledge you have gained through omnichannel marketing strategies. That will assist you in getting the most appropriate vendor solutions for your eCommerce business needs.
When you know the needs of a market and the needs of your customers, you can choose the seller that can provide you with the best quality products to sell to your customers.
Also, you know if a particular vendor disagrees with your terms and conditions. You can move forward with the next one as you have already made a long list of vendors with your evaluation of the market scenario.
In Conclusion
The omnichannel market strategy will provide you with the best possible tools to further grow your business. With the benefit of a more comprehensive vision and robust design, you give your company the gift of value. Make sure you reap the benefits of the latest tools of technology and further improve your business operations.
You may also like: How to Optimize Your Marketing Strategy Today
Image source: Shutterstock.com