Click here to get this post in PDF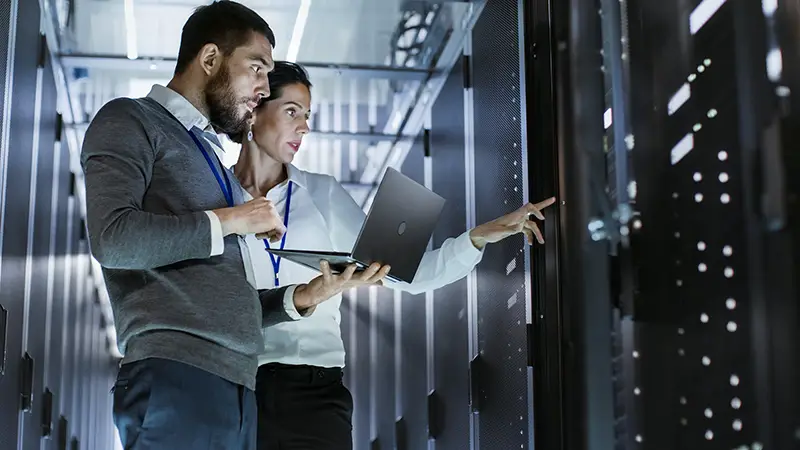 Data is becoming more critical in businesses, not just for use in formulating policies but also for the day-to-day running of a business. So, such data must be secure and available when needed. In some cases, some of the data may be too sensitive to be shared through traditional means. Therefore, it may be prudent to store the data in secure data rooms that allow for sharing during acquisitions and mergers.
Data rooms refer to spaces set aside to house and secure privileged data. They could be physical or virtual rooms. You can use the room for various purposes, including storing and sharing files and executing and conducting financial transactions.
You may use data rooms to store data, and intellectual property, view financial statements and manage agreements. They are vital business documents that should not leak to an unauthorized person. So how should one set up a data room? Here are tips to help you set up a data room for the first time.
1. Evaluate your needs
Data rooms can have many features depending on the functionality. Thus, setting up an ideal data room may be difficult without considering their needs. However, paying attention to your needs can help you determine the type of data room to serve your needs. Companies will set up different data rooms depending on the purpose or goal they want to achieve. It could be for storing sensitive files, sharing files, and fundraising. This also helps people discover company profiles and connect with those running them, like Walt Coulston, one of the founding partners of a leading national diversified real estate investment & development firm in Sydney.
2. Security
Of course, the first thing you may want to pay attention to when setting up your data room is its security. It should not compromise security whether it is a cloud or a physical room. It is why most people will remain cautious when selecting the VDR. The ability to encrypt files, whether in storage or in transit, is vital. Besides, it should allow you to use additional verification to guarantee that only authorized persons can access information preserved in the data room.  Also, it should allow you to set up detailed user permission while allowing you to revoke access rights at any time.
3. Ease workflow and use of management tools
Your data room is an important aspect of your business. It is the center of information and will help you make decisions faster. It is, therefore, the business's nerve centre, so it must be optimized to allow for easy workflow.
4. Use of management tools
A good data room should embrace management tools to enhance efficiency. For instance, it should be easy for you to invite other users and upload documents. Also, the room should allow you to organize data for easy accessibility.
5. The cost of software
When you set up a data room, you need various software to enhance its functionality. Depending on the number of users in the room, you may need to consider the cost of such software. Create a room that will utilize affordable software.
Of course, plenty of other tips could help you set up an effective and efficient data room. However, the business needs, security, and how much it will cost to set up the room matter. Also, ensure to set up a room that optimizes workflow. For more information, visit https://www.firmex.com/.
You may also like: 7 Tips For Choosing A Data Center
Image source: Shutterstock.com