Click here to get this post in PDF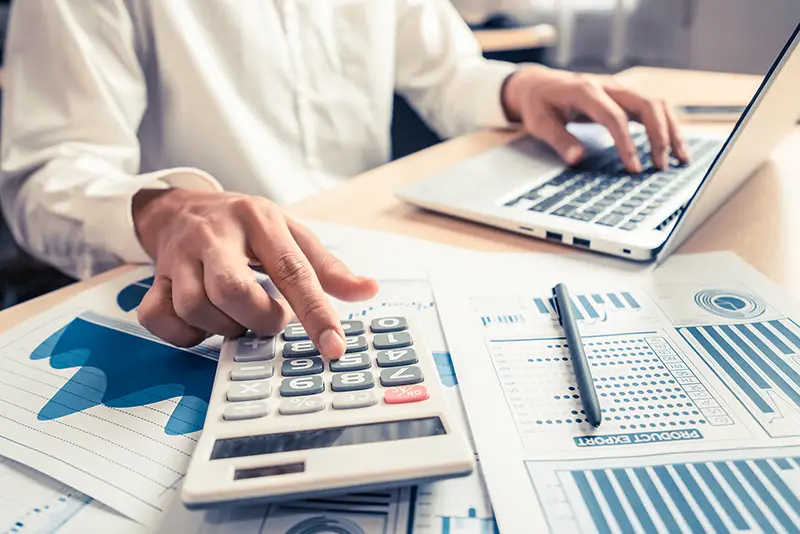 No matter the business you happen to be in, there will always be equipment that needs replacing or repairing after its natural lifespan has been exceeded. Older equipment tends to need more maintenance and may become less efficient. Newer models come on-stream that offer better performance. These are reasons why you need to consider the cost-effectiveness of running older equipment against buying new. 
We have five tips that should help you see if there are any savings in buying new machinery and allow you to make the decision that is the most cost-effective one for the future of your business. Let's start by looking at a useful tool that is simple to use yet provides excellent information.
1: Use a Finance Calculator
If you click this link  – https://steadmondfinance.com.au/equipment-finance-calculator/ – it will take you to an example of a clever device that will work out your equipment costs when using finance of different kinds. It's very simple to use and can do the job for just about any type of equipment and gives you an idea of the overall expenditure with all aspects taken into account. 
If you are considering various options, you can run them all through a finance calculator and work out the overall cost of each and compare them for your own information. Try it now with a dummy run and see how it works.
2: Consider Depreciation 
All new equipment comes with associated depreciation costs that need to be considered when assessing your financial impact. For example, there is a general rule of thumb that says a brand new vehicle loses 5% of its value when driven off the forecourt.
This applies to any example of new machinery, no matter how large, small or what the cost. You need to ensure your accountant takes into account the depreciation rate of new equipment. Bear in mind that if it is equipment that will be used constantly it will depreciate far more quickly.
3: Have Your Equipment Audited
A sensible move is to have all of your equipment – new and old – audited for value purposes regularly. This will keep you up to date with the deterioration of the equipment and also highlight the equipment that is reaching the end of its life. 
It is at this point you can look at the difference between buying new and continuing with the older machinery or equipment for longer, which brings us to our next point. 
4: Weigh Up Cost Against Improved Performance
Let's say you're looking at a new printing machine, for example. You need it to replace one that has been in use for many years and is now in need of regular maintenance to keep it going. You need to weight up the benefits in cost and productivity against the problems of keeping the old machine going. Does the new one run faster, and will it in fact recoup its expense by performing better with less downtime? If the answer is yes you should seriously consider buying the new machine. 
5: Check Interest Rates
Finally, when saving money it is important that you research the various interest rates on any financing deals that you enter into. The calculator we mentioned in the first section will help you find the best deal for you, and you should take some time to check out a few of the many options available in the finance market. 
We hope this brief article has helped you understand how to assess the costs and benefits when looking into financing for new equipment, so check out that calculator now and try a few examples.
You may also like: Keeping Overhead Costs Low in Your Small Business
Image source: Shutterstock.com