Click here to get this post in PDF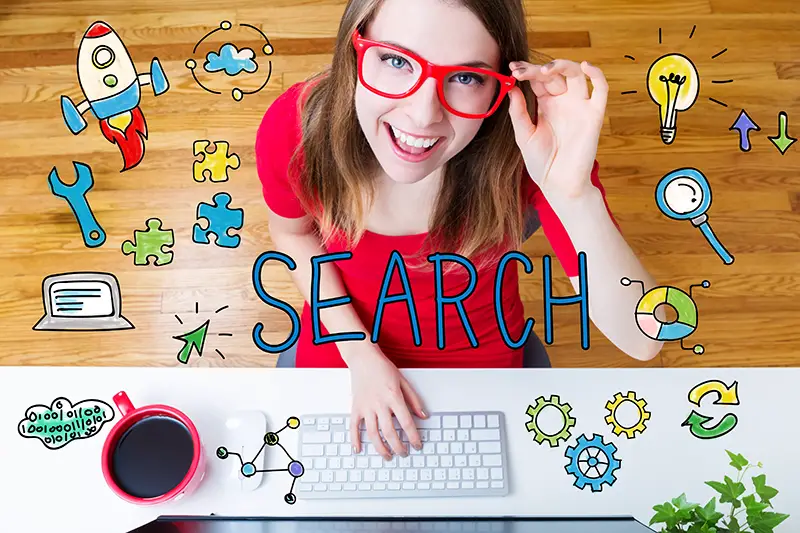 Have you put enough time or effort into search engine optimisation (SEO) for your small business? You could have invested in a slick website with eye-catching branding – only for nobody to visit. Or maybe you've neglected your online presence altogether while focusing on other areas of your company.
Many small business owners lack the resources or skillset to engage with SEO. But considering less than 1% of people look beyond the first page of Google, being one of those who do could make all the difference.  
Below we round up five key benefits of SEO for small businesses. 
It attracts new customers 
The fundamental purpose of marketing is to attract more customers. SEO is no different. By showing up in search results for key phrases related to your brand, you can get your business in front of new audiences when they need you most.  
That includes local people searching for businesses near them, as well as nationwide or even international audiences that may otherwise never pass by your physical premises. 
SEO isn't limited to product or service-related terms though. You can also meet potential customers at the top of the funnel by providing useful answers to their questions, helping to educate and qualify them in the process. 
You'll provide a better customer experience
SEO isn't about gaming the system or optimising your website for robots. From speeding up load times to creating informative content and a clear navigation system, everything you do should ultimately be in your customer's interest.
Dodgy digital practices might have worked a few decades ago. But today's search engines are laser focused on rewarding websites that provide the best possible experiences for their users.
Meeting that goal can keep people on your website for longer and encourage them to come back for more. Combined with the extra traffic you're attracting, your efforts should lead to higher conversions, whether that means sales, phone calls, newsletter signups or something else. 
It helps build your brand
Search engines give visibility to brands that they deem to have the most authority on relevant topics. Consistently ranking within the first few results will help to build awareness and trust with searchers, even if they don't click on your website right away.  
There are other ways that SEO can support your brand too. Strategic SEO tactics like outreach and digital PR involve securing coverage from relevant and high-profile websites, getting your business in front of their audiences in the process.
Creating high quality content meanwhile can position you as a leader in your field and win shares from impressed readers.  
You can overtake competitors
You're likely to have some competitors who don't invest in SEO, and some who do. Bringing yours up to scratch can help you dominate the former and gain ground on the leaders by winning potential customers that would otherwise be theirs. 
Carrying out your initial research will allow you to home in on what your competitors are offering online and identify how to match or beat them. And that great customer experience you've worked so hard to create? It could be the deciding factor when it comes to clicking 'buy now'.
It's cost-effective
As a small business owner, you're unlikely to have enough spare cash for grand TV or billboard advertising campaigns. Even online advertising can require a healthy budget. But a huge advantage of SEO is that it costs comparatively little investment to get started. A Cleveland SEO company can help you boost your online presence and help you generate more leads for your business.
There are certain costs that come with SEO if you're not managing it yourself of course. But a great benefit in its favour is that once you build a solid foundation and gain a greater online presence, customers will eventually come to you, effectively for free. The results can be long lasting when compared with other marketing channels too – they don't simply turn off when your advertising campaign ends.
SEO isn't reserved for larger brands. Start your project today and discover how your small business can reap the rewards discussed above. 
You may also like: The Importance Of SEO To Drive Traffic To Your Business
Image source: Shutterstock.com