Click here to get this post in PDF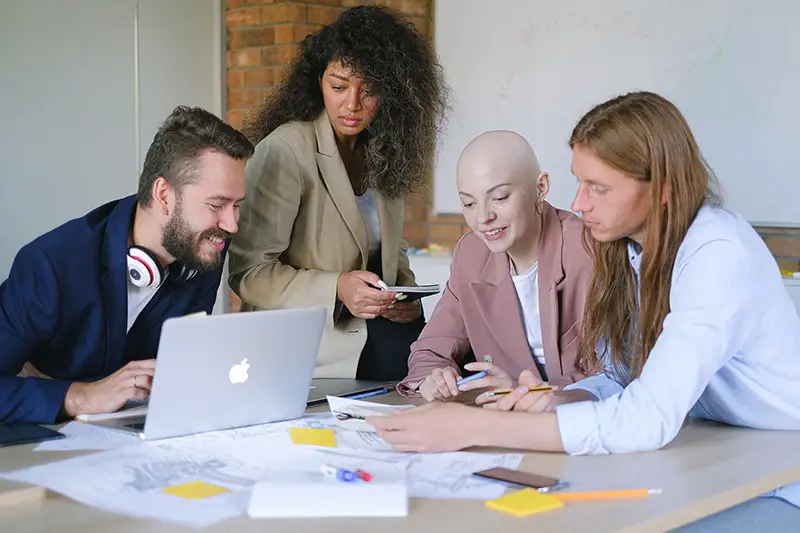 If you're looking to improve the efficiency of your company's conferences, you must look into using planning software. The benefits can add up quickly when you're able to effectively plan and execute a conference from beginning to end. Here are the top reasons why companies have been adopting this method in recent years for their conferences:
1: Ease of Use
The first benefit of using conference management software is the ease of use. Conference planning requires a lot of interactions, including keeping track of participants and speakers, rooms and equipment, travel arrangements, catering needs, contracts, and so forth. This can be hard for one person to manage on their own. But using management software can automate many of these processes, allowing you to focus on the important elements.
2: Less Work for Managers
Management software not only makes the job of conference planners easier but also saves time and energy for managers who are trying to get on top of all the details. They can look over reports and make decisions without being bogged down by emails or phone calls from staff members with questions.
3: Streamlined Services
Management software allows for quick and efficient communication with all of the different participants involved in a conference, such as speakers, attendees, suppliers, and so forth. There's no need to spend time typing up an email or making phone calls when you want information from other people; simply send them a request through the software and get back exactly what you need.
4: Quicker to Make Decisions
Having all of the information available can help managers make decisions faster. When they have access to reports, lists, data, and so forth, it's much easier for them to look over the data and see what's working and what isn't. This is especially important when it comes to the bottom line of your conference; through reports, managers can see where resources are being used and how they can cut back in order to save money.
5: Less Stress and More Control
Managers and planners who want to use conference management software enjoy a lot of benefits, but one of the biggest is having more control over the event. When they have access to reports and data, they don't have to second-guess certain elements or jump at every request that comes in from attendees. They know exactly who needs what information and are able to provide it quickly without being bogged down by requests.
Final Thoughts
Using conference planning software to assist with your next big event is a great idea. You'll be able to spend more time on other important factors, while still knowing you've covered every detail of the conference thanks to reporting and data. And if your staff members are already using software, it's even easier to get everyone involved in the process. All-in-all, management software can be a great time saver and lead to more satisfied customers.
You may also like: What Defines the Best Virtual Event Platform?
Image source: Pexels.com