Click here to get this post in PDF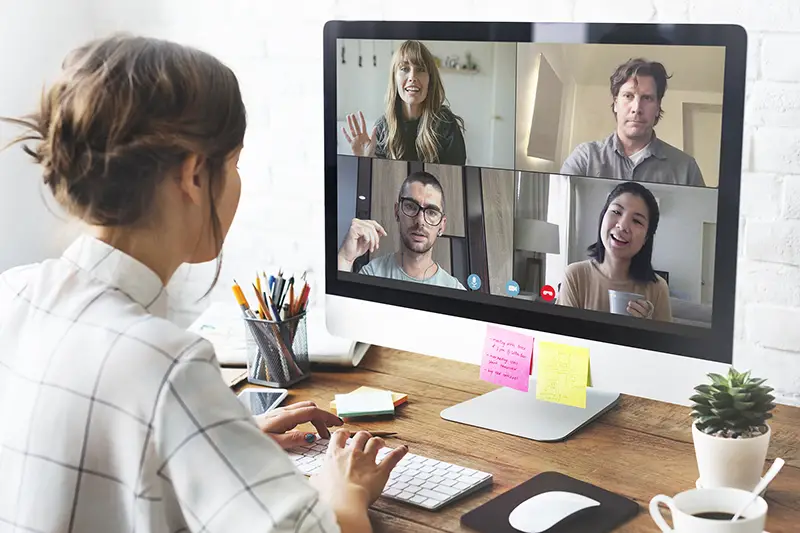 With the world in a tailspin due to pandemic conditions, digital formats have gained more prominence in every business vertical, including events and trade shows. You can choose a digital platform to host a product launch, business conference, or management workshop. 
However, the virtual event platform you wish to use relies on the intended experience you want to provide to your audience. From virtual conferences to educational webinars, the experience varies with the information offered and possibilities provided by your event technology.
Here are the defining features you need in a platform. 
Sufficient Virtual Spaces
A virtual platform should have several virtual spaces or rooms, perhaps its most distinguishing feature, allowing you to host varied materials and encourage higher audience involvement.
Compare it to a physical event where a huge ballroom might be used for the keynote address, and smaller conference rooms could be used for breakout discussions. 
Instead of a single virtual conference room, the platform should provide you with various virtual venues for addressing a big audience.
Interaction Tools for the Audience
A virtual event platform does more than hosting a live stream. It also offers engagement levers that allow and encourage event participants to exchange ideas, build connections, and affect the discourse in real-time.
Virtual Event Management
A managed virtual event service simply implies that you'll be guided through the entire process by a team of experts. They handle all the work behind the scenes, like guest registration, engagement sessions, monitoring technology, and security.
Complete virtual event management ensures the success of your event using cutting-edge technology. This frees up time for you to concentrate on what matters most: creating a superb content strategy that will attract and engage your target audience. There are lot many things that can be achieved with the help of Virtual Production Technology.
Branding Tools
The option to improve your brand positioning is another crucial element of an online event platform.
Consider a face-to-face meeting. You'd never hold a meeting in an empty hotel or conference center. Instead, you'd give your attendees an exciting experience in a plush conference room decked in your brand colors with your marketing collaterals.
An online event works the same way. A smart event platform acting as your online venue allows you to design the setup, utilize your brand logo, imagery, and colors. All these elements together can enhance the online experience. As a result, the audience will feel in sync with your other brand endeavors.
Better Video Quality
A video is an essential element of the virtual event platform. The production quality of video material marks the basic difference between virtual events and video conferencing.
Since events promote brands and engage audiences, a good virtual platform will improve the video quality.
Conclusion
There are many virtual platforms, so it can often be overwhelming to research and determine the best out of the bunch. People now anticipate fascinating virtual conferences that provide new insights from their favorite speakers, two-way interaction, and the ability to network with others. 
The virtual platform you use can make a different impact on the audience and the way they interact. So, choose it wisely by looking at the features mentioned above. 
You may also like: How to Host a Virtual Event: 6 Tips When Hosting Online Corporate Gatherings