Click here to get this post in PDF
Many investors choose to buy property in Dubai. In this article, we will look at the benefits of such an investment.
As you know, Dubai attracts people from all over the world, offering a luxury lifestyle. Gorgeous skyscrapers, endless stores and restaurants, low crime rate, excellent roads with beautiful cars like Lamborghini and Ferrari (https://evolve.ae/brand/ferrari), and high return on investment are just some of the main aspects that make people from all over the world choose Dubai for investments, including real estate investments.
A good time to invest in Dubai real estate
The latest Real Estate and Property News reveals that it is expected that prices may fall slightly in the near future, and it will be an ideal opportunity to take advantage of the lower prices and invest in Dubai real estate. In addition, the market has the potential for a high return on investment due to the absence of taxes related to capital gains, property valuation, wages, and rental income.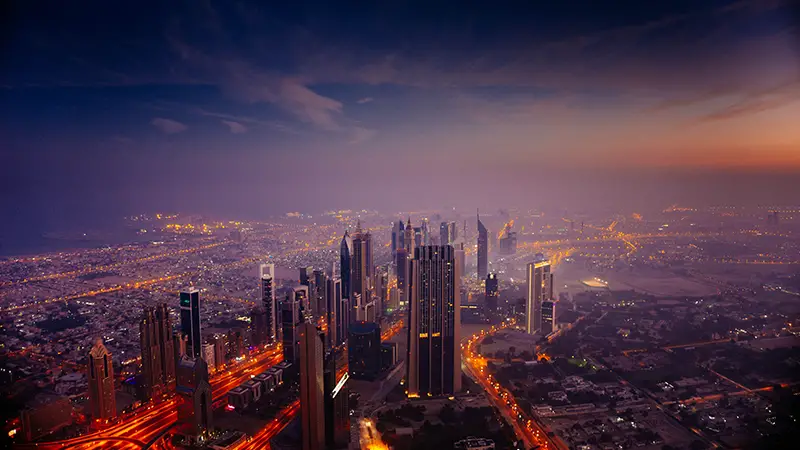 No annual taxes on Dubai real estate
Investing in Dubai real estate will prove to be profitable, as there is no annual property tax to pay in Dubai. After purchasing the property and paying the registration fees, no additional or periodic taxes are required to be paid.
In Hong Kong, the property owner ends up paying up to 15% as an annual property tax, in New York and London a little over 2% is charged. Since a property owner in Dubai does not have to pay tax, it is obvious that one can make more money on a real estate investment in Dubai than in most other places in the world.
It is worth noting that companies in Dubai are also exempt from tax. We can help you register a local company in Dubai. In addition to a local company, you can also register a company in one of the UAE free zones, however, a free zone company will not be able to operate in the Emirates outside of its free zone. The company will allow you and your employees to obtain UAE visas.
Low real estate acquisition costs in Dubai
In addition to saving money that an investor would have spent on property taxes elsewhere when investing in Dubai real estate, an investor benefits from low acquisition costs when investing in Dubai real estate. Compared to the money he would spend in cities like New York or London, the costs in Dubai will be only a fraction. When buying property in Dubai, the investor will save from 30% to 70% compared to the cost of purchasing similar property in other major cities of the world.
It is also worth noting that by investing in Dubai real estate of 1,000,000 dirhams (272,500 USD) an investor becomes eligible for a resident visa in the UAE!
Real estate in Dubai offers a high return on investment
As Dubai's population continues to grow, so does the real estate market. Therefore, if an investor lives in Dubai and spends a large amount annually on property rentals, it will be beneficial for him to buy his own property, giving the investor a good return on investment if he ever wants to sell it.
Also, Dubai offers higher rental yields compared to many other cities in the world. For example, the minimum rental yield is 5%, and the average is 8% in residential areas like JVC. Therefore, an investor can also choose to rent out their property to get a good return on investment.
Real estate in Dubai and EXPO 2021
EXPO 2021 is expected to welcome about 25 million visitors and new residents. Due to this, there will be a significant increase in economic activity in Dubai. As a result, about 120,000 new properties are expected to be offered on the market. This is another important reason to invest in the real estate market.
You may also like: Best Ways to Invest in Commercial Real Estate Investing Companies
Image source: Unsplash.com