Click here to get this post in PDF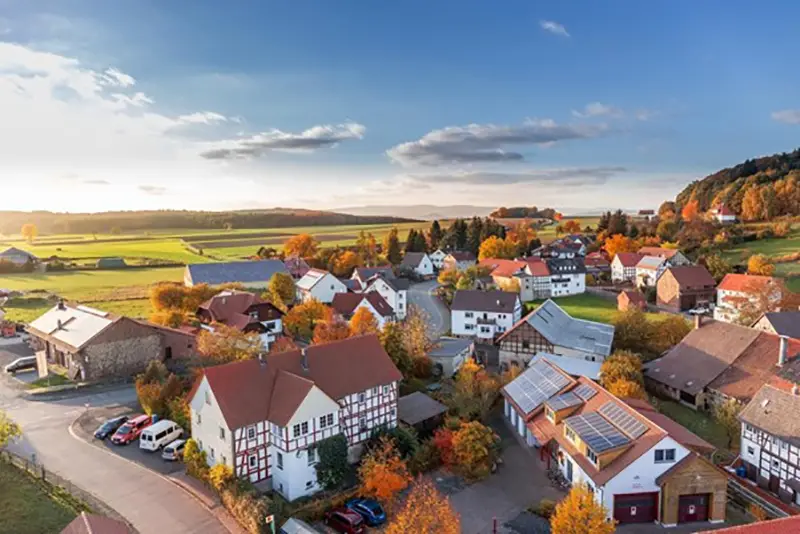 "Enjoy the fruits of your labor" is a popular phrase. However, do you always have to labor first to enjoy it? Are you wondering how you can enjoy yourself without having to do much?
Investing in real estate offers a chance of adding diversification to your portfolio. The best part is, getting into the market isn't even as hard as it may seem. 
Reports from Gallup Poll held in 2017 showed how real estate investment had overtaken gold and stock investing in terms of long-term investment. More recent data from the Bankrate survey proves that 31% of Americans consider real estate the best investment opportunity compared to just 20% who prefer stocks. 
These are proof of how attractive the real estate market space is. However, there is no need to panic as there is still enough space for more investors. 
From experience, we must have seen how demanding being a landlord is. Having to receive calls now and then for issues as minor as overflowing toilets or even oversized bugs can discourage anyone. 
However, if done right, the real estate market can be very lucrative. It can help add to your passive income stream. The best part is, in most of the best real estate investments, you are not even required to show up after every little call your tenants put in. 
Many might face little trouble because most new real estate investors don't know where or how to invest. Well, let us help you with that.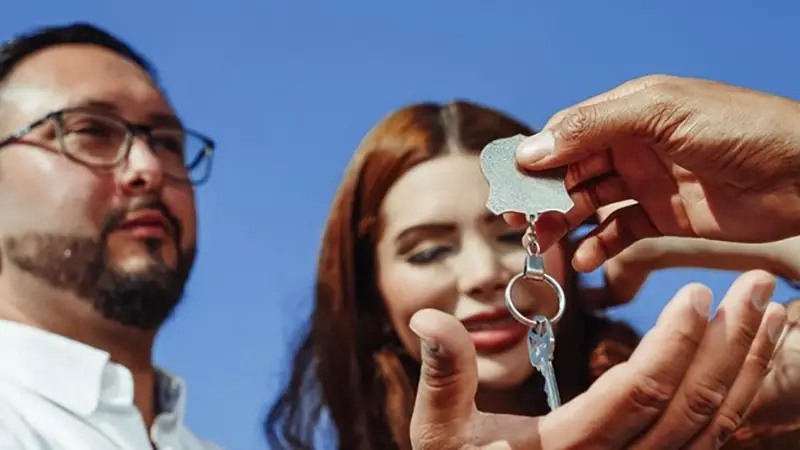 That said, If you need an excellent example of commercial real estate investing companies, then consider making triple net properties investment here. 
Top 5 Best Ways to Invest in Real Estate
1. Buy REITs 
REITs, short for Real Estate Investment Trusts) are set up to give you the opportunity of investing in real estate without making any physical contact with real estate owners. 
REITs are companies that sometimes own their own office space etc. They usually pay higher dividends, making them an excellent option when considering exploiting the real estate market.  With REITs, investors can continually reinvest their dividends to earn even more income. 
For new investors, it is always advisable to stick to publicly-traded REITs. Consider purchasing them through online brokers. 
REITs offer great opportunities, but they vary and can be complex as well. There are those that trade like a stock, while others aren't traded publicly. The type of REITs you choose to invest in is critical. Therefore, it is advisable that as a new investor, you stick to those publicly traded until you gain substantial knowledge about REITs at least. 
Investing in REITs is as easy as getting a brokerage account that intending investors can open in less than 15 minutes. However, have it in mind that most REITs will require a small minimum amount. 
2. Use an Online Real Estate Investing Platform
Some companies create a connection between borrowers and investors. Understanding them betters your general understanding of how online real estate investing works. 
Online real estate investing platforms operate by connecting investors willing to give out money to real estate developers looking for funds. A deal is made where investors will receive monthly or quarterly income as compensation for the risk they took by paying a fee to the platform. 
The thing with these platforms is that many of them require you to have money to make money. The reason is that most of these platforms can only be accessed by accredited investors. That is people who the Securities and Exchange Commission have recognized to have earned more than $200,000 in each of the last two previous years. 
However, there are still some alternatives for those who are unable to meet that requirement. 
To see what a good online real estate company looks like, visit NNN Deal Finder.
3. Consider Investing in Rental Properties
House hacking or simply investing in rental properties can allow you to live in your investment property while renting out its units. Let's say, for instance, individuals can get a four-bedroom condo for a relatively low price. From there, they live in one and rent out the rest. 
This setup can help you cover all your expenses and even generate extra income or profits for you over time. 
It may sound stressful, but it is a great way to get the hang of the real estate market. From here, you can get a better understanding of the real estate space and then delve into broader real estate investment opportunities. The significant part of this is that you are still qualified for a residential loan while making your regular income.
Another option you have here is to buy and rent the entire property. You have to ensure the combined expense is lower than the intended charge for rent. 
If you decide on going for this option, long-term rental properties are excellent options to consider.
If you feel you may have to face the stress of attending to tenants, consider getting a property manager. However, it'd be best to manage it yourself because you learn a lot about the industry. From here, buying future properties will be easy as you already have a good experience. 
To begin with this strategy, first start by searching up the phrase, "house near me for sale."
4. Flipping Investment Properties
Flipping Investment properties is another excellent strategy and an excellent alternative to investing in rental properties. Here, you have to get a cheap house, renovate it with as little cash as possible, and sell it off for good profit.
This strategy is not only applicable to residential houses. Commercial real estate investing companies will open a window for you to implore this strategy better. You might want to look for a commercial property for lease and try this strategy with it. 
There are minor downsides to this as it can be a little stressful and has certain risks attached to it. The danger is that making wrong calculations can cause you significant loss. However, as long as you can get accurate estimates of how much general repairs will cost, you are on your way to outstanding profits.
As it is quite a task, your customers too wouldn't stress themselves carrying out these calculations. A blessing and a curse, you might call it. If you are not too good with calculations, consider getting an experienced contractor to help you with that. This way, you can reduce the stress on yourself. 
Another risk attached to this strategy is paying more money if the property is held for too long. However, living in it for a while can minimize this risk. 
This strategy is a great one, so consider purchasing NNN properties here to try it out.
5. Renting Out a Room
If you want to get involved in the real estate business further, you have the option of renting out a part of your house if you have space to spare. Some platforms assist you in renting out a part of your home. You don't even have to act as a long-term tenant. In these deals, you are allowed to decide on the duration comfortably for you. 
The best part of the deal is that these platforms are responsible for screening your customers and gives insurance to cover any damages caused by them. This strategy is indeed a lot more accessible than the common conception of real estate investing. It's as easy as renting a spare room.
Conclusion
Every investment decision revolves around you. This resolution doesn't exclude dealing with commercial real estate investing companies. The real estate market continues to experience massive growth as more cash continues to flow into it. Therefore, there will always be enough space for you.
When deciding on which option to go for, the amount of time you have and how much capital you can spare are the two most important factors to consider. When everything is in place, ensure to evaluate all the available companies before making a decision.
At last, go for the very best!
So, invest today, sit back, and enjoy the fruits of your, well, decision. 
You may also like: How To Reduce Risks Associated With Your Investment Property