Click here to get this post in PDF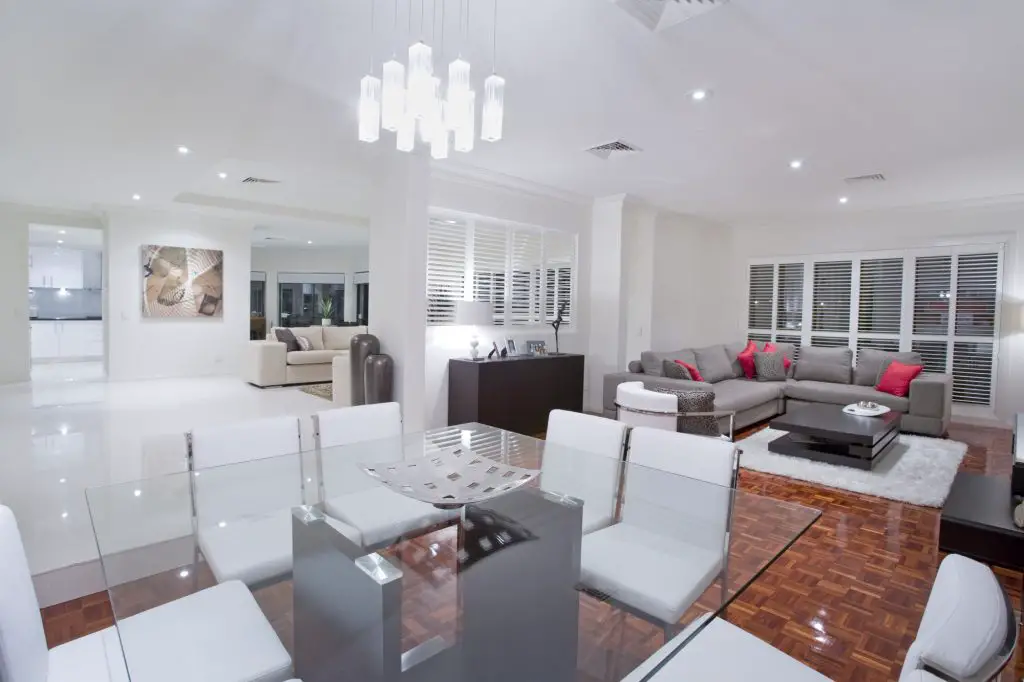 Dubai is a bustling city with a thriving economy, attracting business owners and professionals worldwide. With its stunning skyline, exceptional shopping, and luxurious hotels, it's no wonder Dubai is such an attractive destination for business people. However, traditional hotels can be noisy, crowded and expensive, making it difficult to focus on work. That's why luxury serviced apartments in Dubai are becoming increasingly popular, providing a range of on-site services and amenities that business people will appreciate. In this blog post, we'll explore why serviced luxury apartments in Dubai offer a more convenient option than traditional hotels and highlight some of the benefits of staying in a serviced apartment.
Why choose a serviced luxury apartment in Dubai?
Dubai is a city that offers endless opportunities for business growth, with a booming economy and a dynamic business environment. The city has a range of conference centres and venues, making it a popular destination for meetings, networking events, and business trips. However, finding accommodation that provides privacy and convenience can be challenging. Serviced luxury apartments offer a more suitable alternative, providing a quiet and comfortable space to work with all the necessary on-site amenities and services.
Benefits of luxury serviced apartments over hotels
Here are just a few reasons why a serviced luxury apartment in Dubai may be a better option than a traditional hotel:
Space: Serviced luxury apartments are often much larger than hotel rooms, providing more space to work and relax.
Longer Stays: Unlike hotels, serviced apartments allow guests to extend their stay if needed, making them ideal for longer business trips.
Privacy: Serviced apartments provide a more private environment than hotels, allowing guests to focus on work without any interruptions.
On-site Amenities: Many serviced apartments come equipped with a range of on-site amenities, such as gym facilities, swimming pools, and meeting rooms, making life easier for business travellers.
Central Locations: Serviced apartments in Dubai are usually near central business districts, making it easy to quickly reach meetings and important events.
On-site services and amenities available
Here are some of the on-site services and amenities that you can expect to find when staying in a serviced luxury apartment in Dubai:
Gym and Fitness Facilities: Many serviced apartments in Dubai come complete with state-of-the-art gym and fitness facilities, providing guests with easy access to exercise equipment and personal trainers.
Swimming Pools: There's nothing like a refreshing swim after a long day of meetings, and many serviced apartments in Dubai feature luxurious outdoor swimming pools, perfect for relaxing and unwinding.
Meeting Rooms: Serviced apartments are designed with business travellers in mind, and many include dedicated meeting rooms equipped with audiovisual equipment and high-speed internet connectivity.
Concierge Services: With concierge services available on-site, guests can enjoy a range of benefits, including airport transfers, restaurant reservations, and ticket bookings for local events.
Where to find the best serviced apartments in Dubai
Here are some of the best places to find luxury serviced apartments in Dubai:
Dubai is a city that caters to the needs of businesses and entrepreneurs alike. With numerous transnational corporations and start-ups that flock to this global hub, finding a comfortable and convenient place to stay becomes a top priority. Fortunately, Dubai offers a wide array of corporate serviced apartments that cater to executives seeking a premium lifestyle. These apartments are strategically located in bustling areas, close to transportation and business districts. The best corporate serviced apartments in Dubai can accommodate different needs, from a single executive to a team of professionals. They offer spacious living areas and fully equipped kitchens, making you feel right at home. Whether you're travelling for business or leisure, Dubai's corporate serviced apartments will provide you with the comfort and convenience you need. These can all be found online at your own convenience.
Conclusion
In conclusion, serviced luxury apartments in Dubai offer a more convenient and comfortable alternative to traditional hotels, providing all the necessary services and amenities to meet the needs of business travellers. With their spacious accommodation, on-site facilities, and central locations, serviced apartments are a perfect choice for business owners who want to make the most of their time in Dubai. So why not consider staying in a serviced apartment on your next trip to Dubai? With a range of options available, it's never been easier to find the perfect serviced apartment for your needs.
You may also like: Things to Know Before Starting A Business in Dubai