Click here to get this post in PDF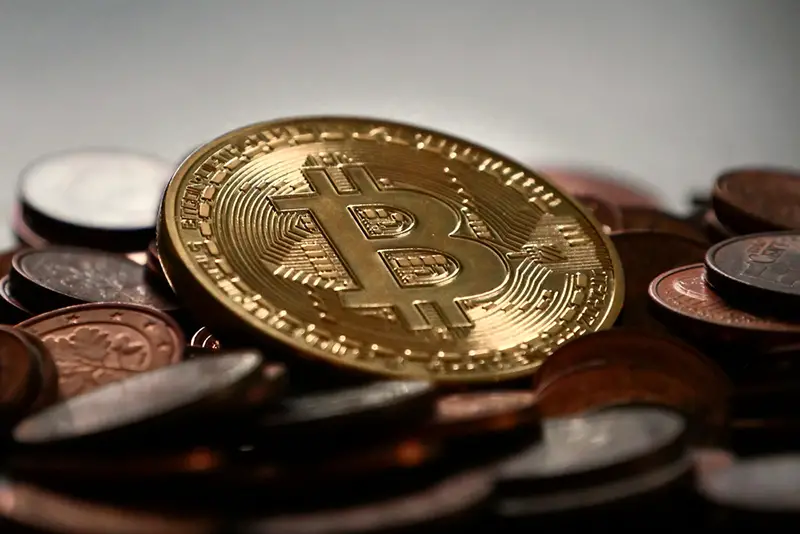 The best thing to happen at the end of 2020 was the meteoric rise in bitcoin individual prices. After surpassing its 2017's all-time-high in November 2020, bitcoin was exchanging hands at $19,749. Fast-forward to March 2021, bitcoin is currently trading at $56,833. Apparently, the bullish market is supported by institutional investors including business tycoons like Elon Musk. 
Increasing Significance of Bitcoin
With 89% of the total bitcoin supply currently circulating in the market, investors believe that profitability would only increase from here on. Bitcoin, the world's first and largest cryptocurrency (by market capitalization) has come a long way since 2009 when it was invented by the anonymous developer Satoshi Nakamoto. Now it is only getting more valuable each day in comparison to traditional stocks that lose their luster over time. 
The Need for Secure Bitcoin Wallets:
With bitcoin breaking all of its previous records, it is welcoming not only big but a plethora of amateur investors. Every single crypto enthusiast wants to own even a fraction of bitcoin. But most people forget that the most important thing about having a bitcoin is to keep it secure. It is the safety of your crypto wallet that determines bitcoin holdings value. A functioning wallet allows users to make secure as well as quick transactions involving digital currencies. You will find numerous ways (both online and offline) to store your valuable bitcoin on the internet, but we have come up with the following list with some helpful and highly secure hot bitcoin wallets. 
1. Exodus
It is a multicurrency wallet that was first launched as a desktop-only crypto storage. It flaunts an easy-to-use user interface suitable for both Android and iOS mobile platforms. Exodus is primarily famous for storing a range of altcoins not only bitcoin and using it to exchange different cryptos without having to go through any sort of registration. However, exodus is not completely open source. It has a free and pad
2. Electrum
Electrum is one of the lightest and thin wallet clients to ever exist that features an easy setup program. First released back in 2011, Electrum supports Windows, Mac, Linux, and Android by taking very little space on your hard drive. This can also connect to remote servers for bitcoin balance verifications and confirmations instead of downloading a blockchain and therefore, saves a lot of time. One could use the electrum in cold storage mode by choosing its "watching only" option. But being a thin wallet, electrum relies on remote servers which makes it less secure than other alternatives.
3. Mycelium
Best suited for individuals who are always on the move, this crypto wallet is solely for storing bitcoins. Mycelium was introduced as an Android app back in 2013 which later released an iOS version for Apple users. The app comes with several useful features such as integrated Simplified Payment Verification (SPV). Through SPV, Mycelium can verify and confirm transactions quickly without having to download an entire blockchain. Mycelium is based on an open-source interface which means extra security without compromising with its interface.
4. Trezor Model T 
Trezor is renowned for performance and the advanced security they offer to users. The Trezor Model T does not only store BTC but it supports over 1,400 different cryptocurrencies. This second-generation cold wallet allows users to access third-party exchange services such as ShapeShift and Changelly. Released in 2014, Trezor Model T's premium features justify its price-point. It comes with a small-sized in-built display and a MicroSD slot that allows further encryption of PIN to safeguard the device from hack attempts.
5. Ledger Nano S
Manufactured by the leading digital currency wallet creator Ledger in 2011, the Nano S model is a first-generation original hardware wallet. Since it's an old model, this one does not feature a USB-C cable and thus has connectivity issues with newer smartphones and tablets. Ledger Nano S supports a range of cryptocurrencies which is similar to its successor Ledger Nano X. Users of Nano S are limited to use 18 simultaneous wallets actively on their device. Nano S is a simple and fair-priced alternative preferred by most newcomers of the crypto industry.
Choosing a wallet that suits your requirement is often tricky because one pays attention to all the safety protocols, unique features, and price ranges to keep your investment safe.
You may also like: Which Wallet is the Best for Cryptocurrency? You Should Know About It
Image source: Shutterstock.com