Click here to get this post in PDF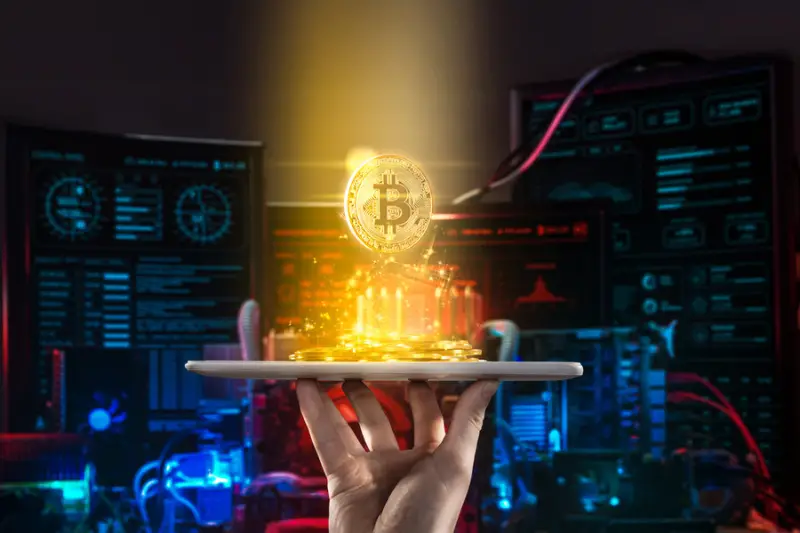 HD wallets, also known as hierarchical deterministic wallets, offer advanced features and enhanced security compared to traditional wallets. In this comprehensive guide, we will explore the process of setting up HD wallets and managing multiple HD wallets. If you have an interest in Bitcoin and its potential applications in the realm of nonprofit organizations, it is important to explore the use of BTC in this sector. 
Setting Up Your HD Wallet
Once you have chosen your HD wallet provider, the next step is to install and configure your wallet. Follow the provided instructions to download and install the wallet software or app on your preferred device. During the setup process, you may be prompted to create a strong password or PIN to protect your wallet. It is essential to choose a unique and complex password that is not easily guessable.
After setting up your HD wallet, you can generate multiple addresses from a single seed. The seed phrase, also known as the recovery phrase, is a crucial component of HD wallets. It is typically a series of 12 or 24 words that can be used to restore your wallet in case of loss or device failure. Safely store your seed phrase in a secure location, preferably offline or using a hardware wallet.
To enhance the security of your HD wallet, consider implementing additional measures such as multi-factor authentication (MFA). MFA adds an extra layer of protection by requiring a second verification method, such as a code from an authenticator app, in addition to your password. Many popular HD wallet providers offer MFA as an option, and enabling it can significantly increase the security of your wallet.
Another security measure to consider is utilizing a hardware wallet in conjunction with your HD wallet. Hardware wallets are physical devices specifically designed to store cryptocurrencies securely. They provide an extra level of protection by keeping your private keys offline and away from potential online threats.  
To ensure the ongoing security of your HD wallet, it is essential to follow best practices. This includes regularly updating your wallet software to the latest version. Software updates often include bug fixes, performance improvements, and security patches, so staying up-to-date is crucial to protect against potential vulnerabilities.
Creating and Managing HD Wallets
Creating and managing HD wallets involves a series of important steps to ensure the security and accessibility of your cryptocurrency funds. One of the key advantages of HD wallets is the ability to generate multiple addresses from a single seed. When creating an HD wallet, you will be provided with a seed phrase, which is a series of words that acts as a master key for your wallet.  
Once you have created your HD wallet and obtained your seed phrase, it's essential to back up your wallet. Regularly backing up your wallet ensures that you can recover your funds in case of any unexpected incidents. Most HD wallets offer a backup option that allows you to export your wallet's private keys or seed phrase. Make sure to follow the backup instructions provided by your wallet provider and store the backup in a secure and separate location.
In addition to backing up your wallet, it's important to understand how to restore it. In the event that you need to recover your wallet, you will typically be required to enter your seed phrase or private keys. Follow the wallet's restoration process, enter the necessary information accurately, and your wallet should be restored with your funds intact. It's crucial to double-check the accuracy of the entered information to avoid any errors during the restoration process.
To maintain the security of your HD wallet, it is recommended to implement additional security measures. This can include setting up multi-factor authentication (MFA), which adds an extra layer of protection by requiring a second form of verification, such as a code from an authenticator app. Enabling MFA helps prevent unauthorized access to your wallet, even if your password is compromised.
As you continue to use your HD wallet, it's important to stay informed about any software updates released by your wallet provider. Software updates often include bug fixes, security patches, and new features that can enhance the functionality and security of your wallet. Regularly updating your wallet software ensures that you are benefiting from the latest improvements and safeguards against potential vulnerabilities.
Conclusion
In conclusion, HD wallets offer a ground-breaking method for managing and storing cryptocurrencies. You may set up and utilize an HD wallet with confidence by following the instructions provided in this guide, knowing that your money is well-protected. Choose a trustworthy HD wallet provider, back up your wallet and seed phrase, use extra security measures like multi-factor authentication, and make sure your wallet software is updated frequently. 
You may also like: How Can Using A Bitcoin Wallet Be Safe For You?
Image source: Depositphotos.com