Click here to get this post in PDF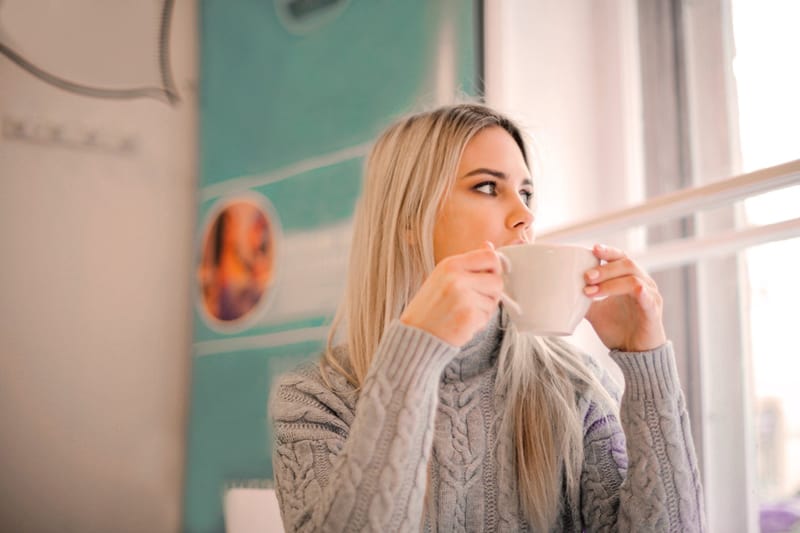 Are you trying to become more productive? Do you feel like you can do more with the time you have, but you somehow always end up coming short? Becoming more productive doesn't need to be hard! There are many "secrets" that productive people gladly share! Today, we take a look at the 5 best habits to keep you more productive in the office!
1. Get a project management tool
One of the best things you can do for yourself and your business is to find a project management tool. Projects are the bread and butter of every business – and how you deal with them will influence the way you run your business.
A good project management tool will help you organize your tasks in any way you want. There are tools that will offer a Kanban board or a Gantt chart exclusively, while there are those that let you modify and adjust the presentation to your needs.
Find the right monday.com alternative, and you will see the change for yourself! Soon enough, you will be prioritizing your chores and tasks well, and tackling them head-on. This will keep you productive both in the office and in your personal life!
2. Start your day right
This one might seem weird at first, but the way you start your day can easily influence what you do for the rest of the time. So, in order to be as productive as possible – start the day the same way!
First, you will want to wake up early. This can seem like torture to a lot of people, but it is a simple secret of productive people. The earlier start you get, the more daylight you have to work with! This allows you to better allocate your time and do more in the long run.
You should also start your day with a simple, menial task. Sometimes, even making the bed can work! You should accomplish this task with ease, and your mind will be set for success. Once you have already done something well, you will tackle "bigger" issues with more energy.
3. Kill the distractions
One of the biggest opponents of productive people is distractions. They can take you out of "the zone" and disrupt your workflow. Then, you will spend energy getting back into the workflow instead of spending it on working. This is why you will want to remove all distractions from your surroundings.
Sadly, wherever you are, distractions are many. They can be anything from your phone buzzing with notifications and emails to your colleges or friends stopping by the office. Even when you are working remotely, from home, you will be surrounded by distractions. Your family and pets might need attention, and TV and phone can still be calling out for you.
Try to analyze where you are working and what is distracting you. Then, do your best to remove this distraction. Whether this is locking yourself up while working, moving your workplace to another side of the house, or choosing to work at odd hours – you will get more done once you are not stopping every fifteen minutes to check your phone or talk to someone.
4. Plan for breaks
A thing that you should allow to break your workflow is breaks. However, productive people know how to handle them – and space them out well. Generally speaking, breaks are something you should use to fill up with energy before going back to work. Sadly, a lot of people are using them to focus on other tasks, or not really getting ready to keep working.
What's more, there are those who ignore breaks completely and attempt to work without stopping. This is just as inefficient as taking too many breaks! As we work, our energy – and our focus with it – will steadily drop. Once they reach a critical level, you should stop working and go on a break. Usually, a five to ten minutes break after every hour should be enough.
You just need to pick the way you take a break carefully. If you are doing passive work – sitting in your chair, for example – then your break should be active. Stand up, stretch, walk around the office. Conversely, if you are working actively, then sit down and rest for a second. Make sure to keep your mind engaged, though – whether it is through talking or reading something. This will shake you up and get you refreshed for some more work after the break!
5. Create a schedule
As you take notice of your energy dips, you should be able to construct a smart schedule around your work habits. Doing this will also help boost your productivity levels sky-high.
Planning your day ahead makes everything a lot easier. Sometimes, this can be a simple to-do list, while other times, you will want to make a schedule with times for each activity.
This goes back to the first of our tips – using project management software. With a schedule, not only will you be able to prioritize your tasks, but it will make you think about how much time you are spending on each one. This will make you a lot more productive in the long run.
You may also like: Enhancing Productivity with SignNow Electronic Solutions
About the author
Content writer at IdeaBuddy, the innovative business planning and management tool. Petar Djordjevic is also a Math student working to become a professional novel writer. In the meantime, he is learning about online writing, content optimization, and ways to boost clients' website users' experience.
Image source: Pexels.com