Click here to get this post in PDF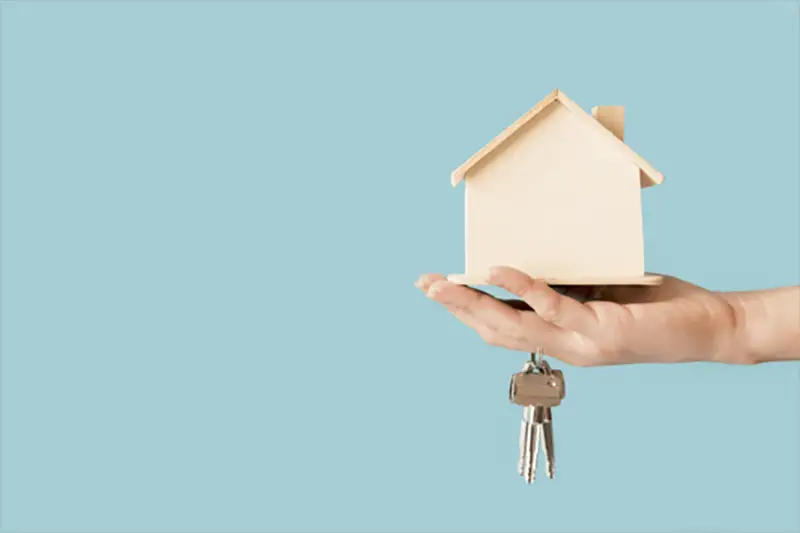 As we grow older each day, we seek to improve and develop in all facets of our life, including our financial aspect. To grow financially, we need to have financial goals and plans, take risks in making financial decisions, and be a doer who executes his/her financial plans into productive actions. 
One of the smartest ways to make your money grow is through real estate investment. Investing in real estate has many financial possibilities, including high asset value, numerous tax benefits, the high potential return of investment, etc. Most first home buyers don't know about the tax benefits of owning a property. Property Returns, experts Quantity Surveyor Sydney, advise that a tax depreciation schedule can be used as a tax deduction, helping you save at tax time for the lifetime of owning the property. But before you finalize your decision to invest in real estate, you must think it through first, do some research and reading about it, and consider checking each of these significant factors:
The Type of Real Estate Property
Real estate investment involves purchasing or owning profitable properties such as lands, buildings, houses, condominiums, apartments, and many others—depending on the type of real estate property that you choose to invest and own. If you are not sure about the route to take, the team at North by Northwest Estate Sales can help you with taking your next steps. There are five major types of real estate property that you may choose from, including but not limited to:
Residential Real Estate Property
Residential real estate properties are developed for residential or household purposes. This property type includes resale homes and newly constructed residential buildings such as single-family houses, condominiums, townhouses, duplex, etc. To know more about investing in this type of real estate property, you may visit https://yankee-capital.com/how-to-build-wealth-through-real-estate-investments/.
Commercial Real Estate Property
Commercial real estate properties are used for marketing and business purposes. This property type includes malls, restaurants, grocery stores, shopping centers, hospitals, offices, and educational buildings. Apartment complexes are among this type since it induces income to the property owner.
Industrial Real Estate Property
Industrial real estate properties such as warehouses, factories, depots, manufacturing buildings, and industrial parks are developed and used in production, storage, distribution of goods, research, and manufacturing. This property type is inexpensive to own and is easy to operate.
Property Location
When you purchase a property for investment, you must always check its location as it is one of the factors that determine the market value of the real estate. If you plan to invest in a residential property to offer a rental in the future, you must think like a tenant searching for a new livable home.
Before you purchase the property, check the whole place and the whole neighborhood to ensure that it is livable and has a safe and harassment-free atmosphere. You must also check the place's crime rate and its amenities, such as the internet and electricity connection if functioning well.
Profit Opportunities
You invest your money for the expectation of gaining profit in the future. So, before you invest in real estate, you must check all the profit opportunities available for you. One of which is by offering rentals to potential tenants. By offering rentals, you can expect to earn regular monthly income, and you can also maximize your capital through leverage.
Investment Purpose
When you invest, you must know where you are going and what you are expecting. Aside from gaining profit, it would help if you also determine your purpose for investing. Having an investment purpose would help you decide which type of property you should consider buying and where you should buy it.
It will also help you in planning what to do with this newly-purchased property. When you decide to purchase a residential property, you can opt to keep it and use it as your home to save money from renting, or you can enhance and make some improvements to it to either sell it or put it into a lease in the future.
Property Value
Knowing the property's value will help you determine if you can afford to purchase it or not or if the property is worth the investment. Since real estate investment is a financial commitment, you must have a substantial budget to purchase the property and then maintain or enhance it to make it more attractive before putting it in the market for lease or sale in the future.
In case you don't have enough money to purchase the property but still know in yourself that the property is worthy of the investment, you may consider applying for a mortgage loan, which is a type of loan used exclusively for home property purchase and improvements. Of course, when you apply for a mortgage, this will add to the crucial factors that you must consider.
Takeaway
There are numerous ways to grow your money, but one of the smartest ways to do it is by putting it in a worthwhile investment such as real estate. When you start your real estate investment, you must be consistent and committed to it so that your invested money will grow fonder in the future. You must also make plans for it to make sure that you earn more than what you invested.
You may also like: 4 Ways to Invest in Real Estate in 2021