Click here to get this post in PDF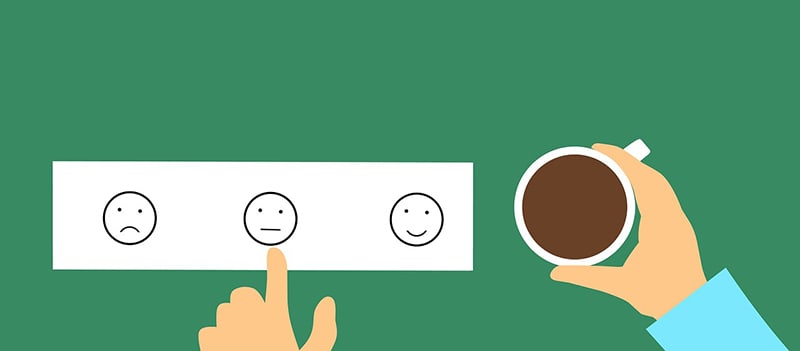 Image source: Pixabay.com
Measuring the success of your customer service strategies can be tricky if you do not know what to look out for. You might also struggle to identify flaws that need fixing, which could cost you business over time.
It makes sense to track key customer service metrics and draw actionable conclusions from the data you collect. This will help with your broader marketing efforts and make it easier to retain customers who have already converted in the first place.
Here are just 5 customer service metrics that are worth recording and analyzing if you want to boost satisfaction levels and raise retention rates.
Response Times
Customers will feel more valued if the businesses they contact are quick to reply to any query, concern or complaint. This is even more relevant in the age of social media, where swift responses have been proven to boost loyalty.
Being proactive and facing interactions with customers head-on is vital, even if the initial communication is negative in nature. With almost half of consumers convinced into committing to purchase following a brand engagement on social media, you need to be quick off the mark to take advantage of the opportunities that are available.
Customer expectations of response times can vary, with a reply sent within the first 24 hours usually being acceptable. Some audiences are pickier and certain platforms necessitate speedier replies, so by tracking response times and charting these against conversions, you should be able to find the sweet spot.
Having a modern knowledge base solution at your disposal can free up some resources and reduce the number of direct queries you have to handle in the first place, but this should be factored in alongside a staff-driven, time-sensitive approach to customer service. When the utilization of a knowledge base comes along with workflow automation, you have even more chances to improve overall business efficiency and customer satisfaction, in particular.
Resolution Times
Following up with a response after the first contact is made by a customer is all well and good, but unless a team member is able to tackle the issue and resolve it efficiently, satisfaction is unlikely to spring forth from this interaction.
Be rigorous in your measurement and recording of the typical amount of time it takes for customer service tickets to be resolved. Furthermore, be sure to ascertain whether every ticket that is marked as resolved is indeed fully concluded and that the customer has got what they want from the interaction.
Interaction Count
Most customer service interactions are not a simple reply-and-response that leads to an immediate resolution; typically, they consist of a chain of multiple engagements. It is safe to assume that the longer the chain, the less effective the customer service being provided.
Keeping tabs on the number of interactions within a given ticket will provide an accurate overview of how well team members are handling queries and complaints. If averages are creeping upwards, you may need to revise training methods or adjust the kinds of responses that are being offered to improve efficiency and avoid disgruntlement.
Communication Platform Choice
This metric is becoming increasingly relevant because customers now have many more options governing how they get in touch with businesses and brands thanks to the proliferation of social media.
The temptation might be to cover all your bases and treat every platform equally, yet by looking at which forms of communication are most popular amongst customers you will be able to work out where you should focus your efforts. There are even generational differences in what methods are preferred; emails and IMs are a hit with millennials, while phone calls are the top choice for the over-35s.
Subsequent Satisfaction
A simple yet effective metric to measure as part of the customer service optimization process is the level of satisfaction that is felt in the wake of interaction with your business.
There are several ways to record this, whether via an online survey or an automated feedback service integrated as part of your phone system.
As with all of the metrics mentioned, the main thing is that you need to take the time to actively check up on how well your business is performing in the service of its customers to see where it sits at the moment and how positive changes might be made going forward.
You may also like: How to Form a Deeper Connection with Your Customers
About the Author
Emil Hajric is the Founder and CEO of Helpjuice – a powerful knowledge management software company. Emil is an organizational learning expert & author of Knowledge Management: A Theoretical and Practical Guide for Knowledge Management in Your Organization