Click here to get this post in PDF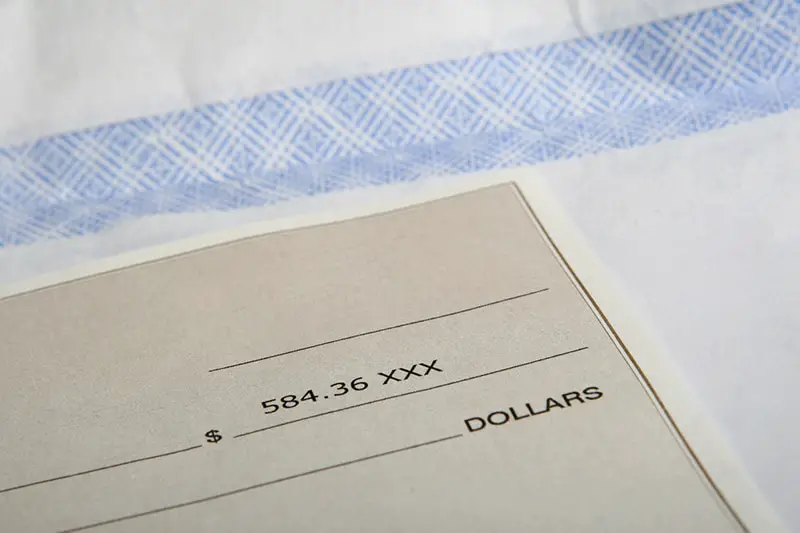 Do you own a checkbook? When was the last time you issued a check? Do you even know what a checkbook is? Kidding aside, the use of paper checks has been steadily declining over recent years since the emergence of digital finance.
Recent technological developments in the financial industry have greatly affected today's business transactions. Most businesses today, especially those heavily linked in the technology industry and e-commerce, are using digital payment gateway platforms such as PayPal or bank wire transfer mechanisms to issue business-to-business payments.
These have allowed seamless transactions between businesses without going near any bank, transacting off-shore can even happen in just a matter of seconds!
And because of these developments, you have probably thought that as an emerging startup company, there is no need for your business to open up a business checking account. Well, there are more compelling reasons why there is still a need for you to open one, especially for a small startup company like yours.
In this article, we listed them down so you could leverage it to level-up your game as a startup:
1. Use of checkbooks improve credit portfolio
It might not be obvious to all businessmen but the consistent use of the checkbook improves your credit profile, especially in developing countries such as the Philippines and Vietnam. Some banks use this as a basis for issuing no-collateral business loans, particularly if your startup is less than three years old. Consistent use of your checkbook makes it known to the bank your cash outflow, piece of information that can help them assess your total revenue and loan repayment ability.
It is a good practice to use your checkbook consistently six months before applying for a business loan. Doing so gives the bank the impression that your company is indeed healthy and has enough cash flow to be sustainable in the upcoming months, even years.
2. There is a lesser risk of getting involved in fraud
Issuing checks as a method of payment reduces the chances of you falling victim to fraud. First, most banks have clearing time before anyone can encash the check. So, you can cancel the check if you have detected that the transaction is a fraud.
Second, you are not at risk of being phished—which means a compromise in your bank account details through digital means. Why? Because by issuing checks, you do not share any other bank information such as passwords or credit card information aside from the paper check itself.
Issuing a tangible and traditional bank check also has several identity checks at the bank level, so you can trace back who received the payment. This process helps you guarantee that you are not involved in any fraud or other illegal transactions.
3. Smoother cash outflow and payment management
We all know that cash is the oxygen of the business. If you run out of positive cash flows, then your business is doomed. By issuing check payments, you can manage this effectively as you can issue post-dated checks. Post-dated checks are ones whose encashment dates are after it was signed, usually days or weeks after. This feature of checks should however be both agreed on by the issuer and the receiver.
Now if you can delay or postpone the release of cash, then you can reallocate the cash for payments such as those concerning operational expenses. You will have enough time to recover the cash from sales then later fund the checking account to make it sufficient for the post-dated check you issued. The only danger here is if you do not make it in time as the check will bounce and will be liable for charges. In most states and countries, this is considered a civil offense.
4. Easier recordkeeping and accounting
Because you can issue it under the name of your company, then you can separate your personal account and from the business itself. A common struggle of sole proprietors as they often mix-up their bank accounts thus making recordkeeping hard to do. Also, issuing bank checks also helps you track transactions as you are required to take notes of the checks you sign and release. When encashed, the bank sends the checks back to you so you do not have to worry about not being able to track them.
5. Issuing checks gives your company a status boost
Lastly, issuing checkbooks gives your company's professional status a boost as you can establish its financial reputation. You cannot disregard the fact that your company's reputation can make or break your business. In that sense, issuing checks allows you to show-off that your business is doing good. It also helps you communicate your brand to your partners and customers better, especially if it is customized.
It usually takes time to have your business checks customized according to your likeness, but luckily today, you can now order custom business checks online. What is good about having it customized is you can integrate it with your accounting software such as QuickBooks using reference codes.
Indeed, having customized business checks allows your company to expand its positive reputation. It also helps increase customer and client loyalty, in turn helping you level-up your game!
You may also like: How Does Online Payment Processing Work?