Click here to get this post in PDF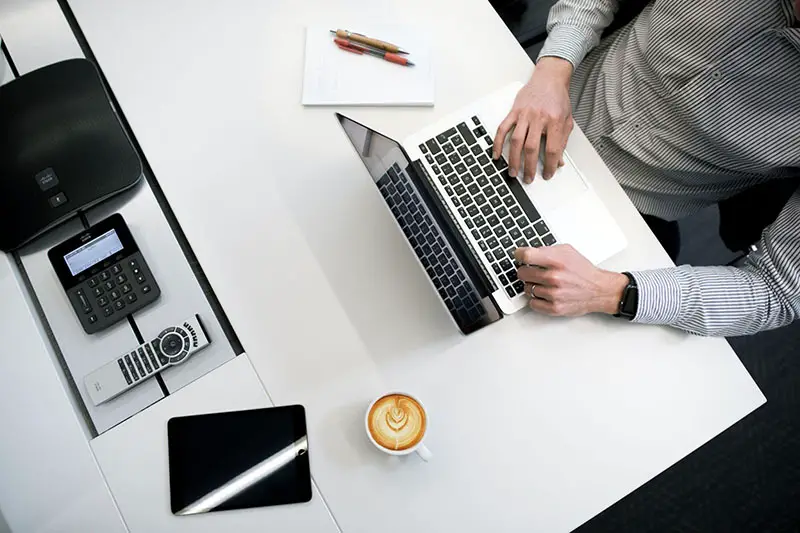 As an entrepreneur, your responsibilities include taking care of planning and strategy, staffing or management, customer service, financial activities, and sales and marketing to ensure that any issues don't restrict your business's daily operations.
Unfortunately, doing all these could be time-consuming. Instead of earning more receiving returns from your investment, you end up losing more money in the process just to keep up with the company's demands.
Luckily, many industry experts have also noticed the same problem and decided to remedy the situation by producing services that help business owners be more productive than they ever were before.
Route4Me
A business that offers products to its customer base is a great candidate to test out the power of a route optimization app like Route4Me. Having a means of transportation that allows them to track each vehicle would give every entrepreneur peace of mind.
Thanks to the app, it was also possible for the business to find the best route by encoding the address. The routes that will be provided would be short and free from disturbances, such as traffic or ongoing construction. Not only do you know where the customer's parcel is, but you also get to reduce the gas cost for the business vehicles used in the daily operations.
More importantly, the app has an integrated multi-stop feature and is recognized for improving a business's fleet management. Aside from being made available both in iPhone and Androids, it's also a go-to device among entrepreneurs who are keen on enhancing their company's current productivity rate.
Google Drive
You can't keep a business running without saving several important files, may it be the licenses you received from your state or the financial statements that are compiled for your company's bookkeeping. Since there isn't always an available space within your desk drawer, you might want to switch to digital storage instead.
Using Google Drive could be an excellent option without having to spend a penny on their services. What's more is that it's easy to use, allowing you to support several files up to a maximum of 15 GB. Besides that, you and your team could collaborate on a task by sharing documents, images, or even videos.
As a result, entrepreneurs maintain organization within their workplace and decrease the expenses dedicated to printing reports by shifting to paperless.
Canva
Businesses have to work on their marketing strategies to entice people to support their services or products. Hence, a large amount of money is typically dedicated to paying for TV advertisements and sponsoring radios or magazines.
Since this could be pretty expensive, most emerging businesses or even those who have made their name in the industry for years have started to design maker applications like Canva to create compelling posters, event invitations, business cards, and more.
Although most of the app's features are accessible to the public, some elements are only available for premium users. Depending on your company's needs, a simple account could be enough in your marketing department. As they have many templates you could choose from, you could save more time from designing from scratch and allot it to other matters at hand.
MailChimp
It's essential to keep in touch with your customer base, so making sure to send an occasional email to promote your product and services, as well as share exciting news to them, could encourage them to trust your business. Then when time goes by, and they get more familiar with you, they may even become a loyal customer for years to come!
But who even has time to write personal emails to their customer base when you're already caught up with juggling various responsibilities in both hands? Due to this, MailChimp launched its services to assist struggling entrepreneurs in managing their newsletters or promotional emails.
MailChimp offers a free plan, though it comes with a few restrictions. If you have a big-sized company, we recommend signing up for their premium plans to receive around-the-clock support, yet still, be assured that your emails are sent to the recipients. Doing so increases the likelihood that your company promos and discounts could improve your overall sales in the long run.
HootSuite
It doesn't matter if your target demographic isn't Gen Z because even our dear grandparents have created at least one social media to stay up to date or communicate with their friends and family.
At present, Facebook has been the most influential social media out there, making it an excellent spot for businesses to showcase their offers. So if you want to stand out, you have to get in the center of social media. Establishing your authority could pull in more individuals to be your patrons.
Given that it's not always possible for you to post regularly on your Facebook page, you may want to consider HootSuite to schedule your posting on various social media outlets. On top of that, you'd get to choose the date and time you'd like which you think has the highest engagement on that day.
Conclusion
Numerous tools could save you time and money. Even if most of these wouldn't be free of charge, it's still a worthy investment for your company.
Bear in mind that if you'd get to remove your hands from tedious tasks, you'll have more chances to develop an effective technique to etch your name in the industry.
You may also like: Helpful Tools for Every Business Owner