Click here to get this post in PDF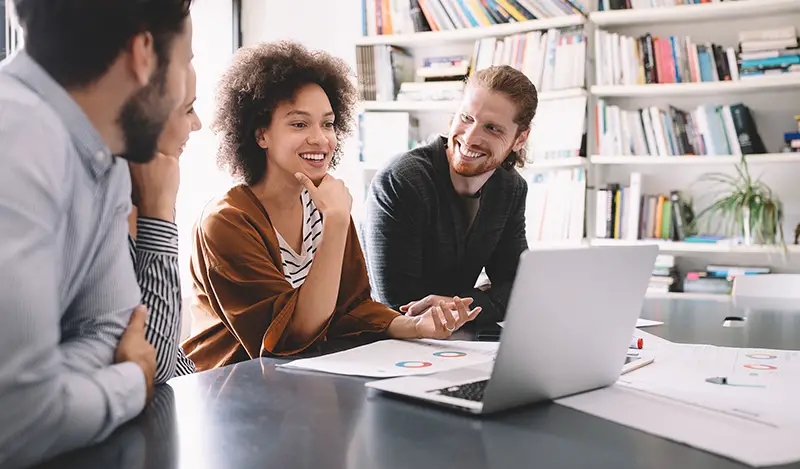 Local government meetings are important since it's where public activities over a specific period are reviewed. This type of meeting also provides an opportunity for both citizens, the government staff, and the elected persons to come together and deliberate on different strategies that will foster a better, stronger community.
A lot of finance, time, and resources go into the planning of this kind of meeting. Yet, it could still end up disorganized and maybe even chaotic without proper planning. This is why meeting management software is essential for local government meetings. 
Here are five benefits of using meeting management software for a local government meeting:
1. Better Organization
In a fast-paced technological world, it goes without saying that the use of specialized equipment, appliances, and software leads to better organization and increased efficiency in work output. The same goes for local government meetings. 
In a meeting where the government agenda is being discussed, there should be a high level of organization. This is why investing in government meeting management software is essential. 
Some of the ways it can contribute to the organization of such meetings include:
To have a successful meeting, everybody needs to be on the same page. Now, before the introduction of meeting management software, everybody gets updated by receiving the previous report and the meeting agenda on a paper that is distributed around. 
However, with the introduction of meeting management software, there is no need for such a lengthy process. Everyone can follow the meeting and not miss anything by just downloading the software and using it. By automating it, there is also less use of financial resources, and of course, the notes are neat and organized. 
Better Coordination And Information Harmonization 
There is a better organization as everyone can now receive updates digitally. If there are any changes, they can be updated immediately without further ado. It will also help reduce miscommunication and harmonize information dissemination.
2. Increased Participation In Meetings
To have a robust and effective discussion, there must be adequate representation in terms of attendance. Now, the meeting management software makes this possible. Hosting an online local government meeting means that everyone that has to attend the meeting doesn't have to be in the same location to participate. They could just log in online and be fully present in the meeting. 
By doing this, they can voice their opinions on important issues. The meeting management software, therefore, encourages increased participation and fuels richer deliberations.
3. Simplified Minutes Taking
With the introduction of the meeting management software, it has become easy to have better notes, reports, and even minutes of the discussed agenda. With automated note-taking, you no longer have to miss an important point that was discussed. 
Neither do you have to scratch your head trying to remember what you wrote in your journal as shorthand. With the software, you can always access the improved and almost perfect minute that can be shared and archived for future reference safely. 
4. High Level Of Security
Using meeting management software guarantees a high level of security for your documents, discussed agendas, government propositions, and even for the individuals involved. Besides, the documents, discussions, agreements reached during the meeting are safe because the information would be kept secured on the software with the addition of a cyber-security measure. 
You can as well back up the information in cloud computing, securing your data. Aside from this, you can further create measures that wipe and delete information kept on the software in case it falls into the wrong hands. Now for the individual involved, since they don't have to be in a particular location to hold the meeting, they are equally safe from environmental risks. 
5. Electronic Voting
If it comes to voting to reach a unanimous decision over an issue during the local government meeting, then you have nothing to worry about. The software gives a chance for electronic voting and helps the policy of transparency to be effective. It doesn't only allow you to vote in real-time, but it also reveals the results almost immediately to ensure everyone is on the same page. 
Conclusion
Meeting management software makes it possible to have interesting, well-organized, and result-oriented local government meetings. It ensures that all activities are recorded in both audio and video format. It also has action tracking measures that track the request of members as well as the citizens. This means meetings become productive. 
A productive meeting will result in a productive community where everybody is in tune with each other and every department, from the elected persons and the government staff to the citizens, are all doing their best to achieve the discussed agenda in creating a better community. 
You may also like: The Meeting Musts That Zoom Could Never Replace