Click here to get this post in PDF
Are you using your new nurse scheduling equipment to its maximum potential?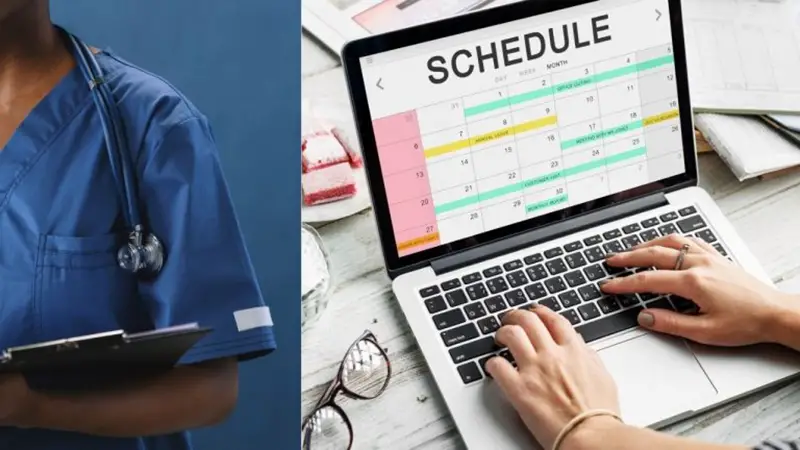 Scheduling software can make all of our lives easier, especially in the healthcare sector. Scheduling nurses is difficult. It's downright time-consuming. You have one person dedicated to the task, and if that person takes a holiday, all Hell breaks loose. Scheduling is one of the weekly nightmares that all head nurses are familiar with. So a software program capable of doing it all for you? – that's near enough magic.
But are you using it correctly? Professional nurse scheduling software comes with multiple facets that you maybe didn't even know about. Here are some tips to help you unlock that potential. 
4 Ways to Use Nurse Scheduling Software More Efficiently
Here are our top tips for using that nurse scheduling software to the best of your ability.
1 – Outline your Rules
You may not have programmed in your rules for working. This could be letting you down. You can use your scheduling software to post covid reminders to ensure staff are compliant. You can use it to remind them of uniform requirements or bring certain equipment with them. You can set rules for how many hours your nurses can work and how many shifts they can take in a week or month. Use your specifications to set out your in-house rules. It keeps everyone on the same page.
2 – Consider Self-Scheduling
Could your nurses schedule themselves? You can open up next month's calendar to let nurses go online and write in the days they would prefer to work. You will still need to go over these hours to make sure they are fair, but self-scheduling has proven effective for some healthcare organizations. It doesn't work with all roles or businesses, but if you have two people sharing one job across a single month period and both have opposing preferences in shift work, it could be easier for you when it comes time to schedule.
3 – The Hierarchy
Some scheduling isn't set up correctly, which will lead to problems. Nurse schedules need to feature various levels of care. There should be someone capable of dealing with the worst-case scenario on-site at all times. This often starts with your nursing staff. They see the best and the worst cases that come through your doors. Making sure there is always an appropriate level of care available on every shift is a plannable feature on your nurse scheduling software system. 
4 – Plan Career Development
A good nurse scheduling software system can even facilitate the need for staff training. It can align shifts so that your trainee and student nurses learn from your best staff members. It can help those training by exposing them to the areas of study, and thereby allowing those employees better access to on-the-job training. 
Nurse Scheduling Software Could Result in Smoother Running
The key takeaway here is that nurse scheduling software makes your life easier in various ways. Isn't it about time you started using it to its full potential?
You may also like: Apps for Tracking, Booking, and Scheduling Remote Work