Click here to get this post in PDF
Email marketing should be a key sales feature in every business. But it requires more than emailing a list once a week with promo emails. Companies need to know how to use email effectively to achieve their maximum marketing potential. 
The types of email sequences differ depending on the final call to action. Welcome sequences introduce the brand by offering an incentive and start to build relationships. Sales sequences build on those customer/brand bonds but push a little more gently towards a sale. And broadcast sequences aim to keep the subscriber loyal, informed, and entertained. 
Get The Sales Sequence Right And Watch Conversions Rise
It's great to throw out stacks of value and to entertain via email. But there's little point in spending time and money on email software to only improve customer relations. 
The whole point of email marketing is to generate leads and increase sales, yes? So once the welcome sequence has run its course, it's time to convince subscribers to buy stuff. 
Get the sales sequence right, and email marketing has the potential to be a primary source of conversions. 
4 Tips To Creating A High-converting Sales Sequence 
1. Get Up Close And Personal 
Consumers are used to personal shopping experiences—advertisements tailored to their interests and personalized emails to suit their needs. 
A great welcome sequence should end with a feedback form of some sort. This survey or feedback is the best way to segment an email list. 
Knowing what interests subscribers have makes sending emails that tap into specific wants and needs easier. List segmentation improves the effectiveness of email marketing by engaging readers, making emails less likely to end up in the spam folder. 
2. Stand Out From The Inbox Crowd
Consumers receive tens or even hundreds of emails a week. So how does a business make sure their email stands out from the inbox crowd? What's the one secret ingredient to creating standout clickable emails?
In short, it's subject lines. 
Stats from Campaign Monitor show that personalized subject lines get a 26% boost in open rates. And Optin Monster states that 47% of email recipients will open an email based on the subject line alone. 
So what makes up an attention-seeking subject line? 
Personalization. Including the recipients, name increases open rates.
Emojis increase open rates by 56% (Campaign Monitor). 
Subject lines should be short. Ideally, 60 characters or less. 
Build a sense of curiosity
Include preview text (the short line of text that appears underneath the subject line). 
3. Send Educational, Informative, And High-Value Content
An email welcome sequence spends time building up the consumer/brand relationship. Once that sequence ends, it's not the time to launch straight into sell, sell, sell. 
Why throw away all the hard work of the welcome sequence to gain one or two sales? 
Consumers don't want to be bombarded with 'icky' salesy emails 4 times a week. Instead, send emails that offer value, entertain or educate. 
There are lots of ways to promote products and services with constant promotions, such as: 
Personal stories and challenges
Updates and industry news that build credibility and authority by presenting the brand as one of the leading experts
Customer stories and testimonials as social proof is a fabulous persuasion technique 
Birthday emails that include a discount or a small gift, banking on the law of reciprocity means the reader will want to engage back. 
And, if you're struggling to write email copy, reach out to a copywriting agency or take a few online copywriting courses to get yourself on the right track.
4. Judge The Frequency 
With any email sequence, it's essential to know how many emails are required to get a conversion. The most likely number of emails to get the final sale in a sales sequence is between 10 and 12. 
But here's the catch. 
If a business is sending this many emails over a short period, they need to be high-value emails. 
And remember, as soon as the subscriber has passed through the sales sequence, it's time to shift them to the broadcast email segment. 
Broadcast Emails Are Just As Effective As Sales Sequences
The welcome sequence has finished. The sale sequence was a success. So, where do the subscribers go next? 
General emails, known as broadcast emails, are just as important as automated email sequences. 
Studying the data from the welcome sequence and the sale sequence makes it possible to segment even further. Meaning subscribers receive weekly emails that directly target their interests. 
There are no hard and fast rules for broadcast emails. Whether a business sends one or three emails a week depends on the data. A general rule is one email a week works best, but it's really down to the individual business. 
---
Retarget Your Customers Through Email Marketing
---
Email Marketing Takes Time, But It's 100% Worth The Effort
Email marketing doesn't mean sales will rocket overnight. On the contrary, it's a long game—creating a lead magnet, subscribers passing through a welcome sequence, a sales sequence before finally landing the broadcast list. 
But by following these simple tips and working with the data, it is 100% possible to fuel business sales. 
---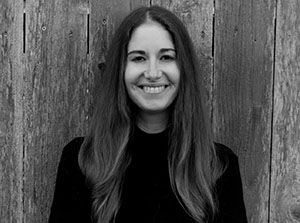 About the Author – Liz Slyman
Over the past decade, Liz has worked as a copywriter and digital marketing executive for a multitude of companies from startups to and mid-sized businesses to working as the VP of marketing for award-winning, platinum-selling artists. Leveraging an understanding of the nuance of language in marketing, Liz founded Amplihigher, a content marketing and copywriting agency, designed to connect consumers to companies in a way that results in next-level brand expansion.