Click here to get this post in PDF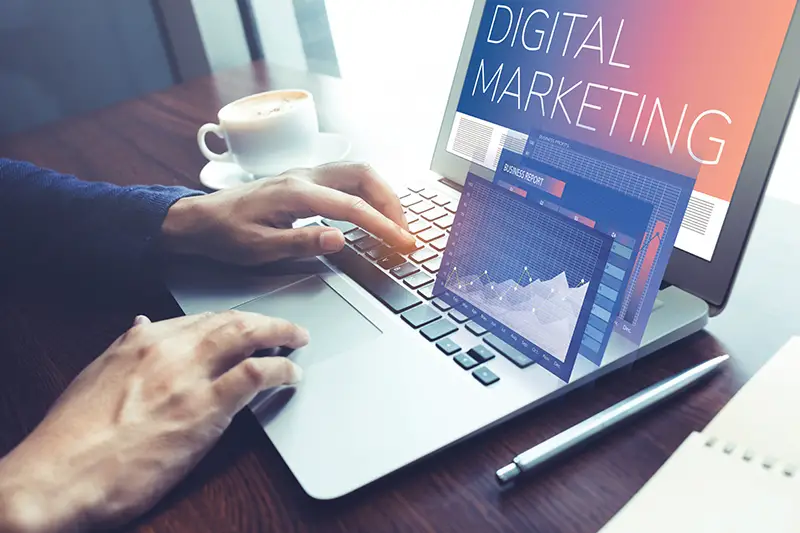 Digital marketing is one of the most important aspects of running a successful business. In today's economy, especially if you're located in fast-growing business districts like Woking and Guildford in Surrey, it's crucial to maximize your efforts to get the most customers while minimizing your marketing budget.
If you're an experienced business owner, you already know how difficult it can be to determine whether the digital marketing strategies you've implemented are effective or not. Many entrepreneurs start worrying when they see their profit margins decline or their website traffic numbers drop. That's why they seek the help of digital marketing experts like Caffeine Marketing.
Here are some of the tell-tale signs your digital marketing efforts aren't working:
1. You Are Not Getting Any Traffic On Your Website 
The first thing you should look into when evaluating your digital marketing strategy is the amount of traffic your website receives. If you're not getting any traffic or there's a decrease in website traffic despite your digital marketing efforts, there's something wrong with your strategy.
What you want to achieve is quality website traffic. This means you should have a fully engaged audience that visits multiple pages and spends more than a minute browsing your website. If you want to increase the traffic and engagement on your site, you should focus your digital marketing efforts on the creation of quality content and website optimization.
For example, you can take advantage of how visual content is becoming more important than ever in digital marketing. To improve audience engagement, you should ensure that your blog posts have images or videos appealing to your target audience. You should also make your ads visually attractive so prospective customers will be encouraged to click on them.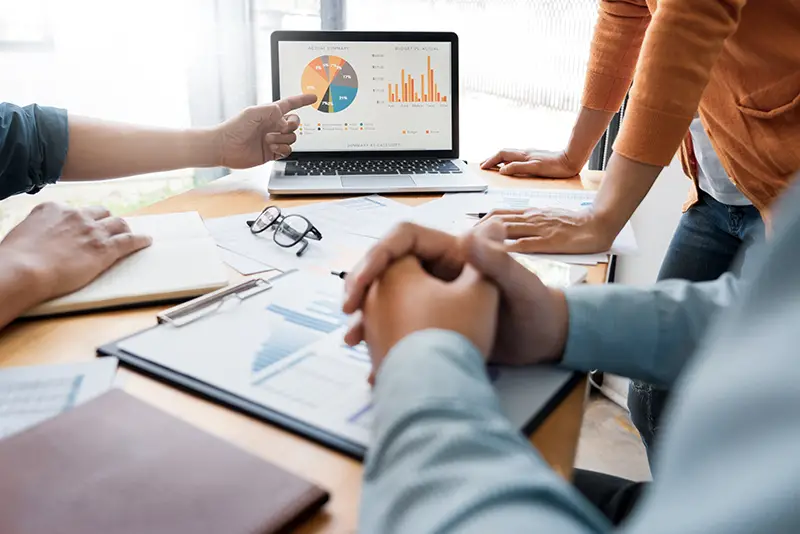 2. You Have Traffic But No Conversions 
Generating traffic is only one part of the equation in having a successful digital marketing campaign. You can have thousands of visitors a day, but if none of them are converted into paying clients, you still won't see the return of investment (ROI) you're expecting. That's why conversion is an important metric to track when evaluating the effectiveness of your digital marketing campaigns.
Conversions are the sales made from a website. They can be achieved with anything from direct marketing to email marketing. There are many ways to calculate a site's conversion rate. Some of the common ones include the number of sales received divided by the number of clicks made, the number of impressions you get, or the number of leads generated.
3. You Are Not Attracting Your Target Audience
You may see an increase in your website traffic, but it's not from your target audience. You might wonder, is this a problem? The answer is a big yes. Attracting people who aren't part of your target audience means there's a higher chance they won't be converting to paying customers no matter what tactics you use.
How might this happen? Attracting the wrong audience can be because of the following:
You have engaging content that resonates with the wrong audience.
People who are only interested in getting a free item and not using your product or service are the ones participating in your digital marketing events like contests and giveaways.
Your digital marketing campaigns aren't interesting to your target audience, so you get traffic from people who are just browsing the web.
You'll also realize that you're getting the attention of the wrong audience when you have a high bounce rate on your website. 'Bounce rate' is a web metrics term commonly used in web traffic analysis for measuring the number of times visitors stay on a particular site. It represents the percentage of visitors who enter the website and then leave without checking the other pages on the same website.
If you're attracting the wrong individuals, they'll soon realize that your website won't give them what they need, so they'll automatically exit your page. When this happens, you should evaluate your advertising campaigns as well as the keywords you're using for your content.
4. You Have Low Returns On Your Paid Ads 
Pay-per-click advertising or PPC is a way of generating highly targeted traffic to your website by using paid advertisements on other sites. Although PPC ads can help you increase website traffic, conversion, and sales, they can also be expensive when you're not creating or using them correctly.
To run an effective PPC campaign, you need to ensure that you're providing the right audience with high-quality content. You should tailor your PPC ads to those who'll most likely be interested in buying your product or requesting your services. You need to display content on your ad that's relevant to them and give the correct information on how they can get your products and services.
Final Thoughts 
An effective digital marketing campaign will help you widen your customer base and increase your conversion rates. So, if you don't see a boost in quality website traffic, leads, and revenue after running your campaign, there's something wrong with your digital marketing strategy. You must be aware of the signs discussed above so you can make the necessary adjustments to your plan and get the results you're expecting from your marketing efforts.
You may also like: 4 Digital Marketing Trends You Can't Ignore In 2021