Click here to get this post in PDF
Hello! How can I help you?
Does it sound familiar to you when you are visiting a website? Do you often come to automatic conversations when you open a website? All these are the automatic chatbots used by the different websites.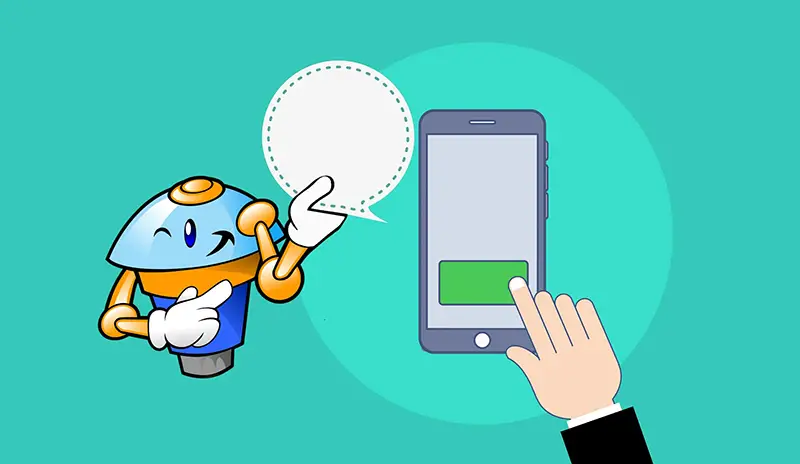 There was a time when humans used to do everything manually. Now, with the advancement of technology, more innovations are emerging. The invention of chatbots is a good example of utilizing modern technology. 
What are These Chatbots? 
Before diving to know the latest technology about chatbots, let's first understand what chatbots are. 
Chatbots are one kind of computer program run by the use of Artificial Intelligence (AI). To make it sound more familiar, we can say chatbots are the advanced version of the answering question system. Chatbots use AI to understand the language and answer in a natural tone. Today, chatbots are everywhere, from mobile apps, websites and messaging applications. 
To go a bit deeper, there are two technologies used in the development of chatbots: 
Analysis of the user's request 
Answering the request of the user
If we take a look around us today, we will find the use of chatbots in almost every sector. More businesses are integrating chatbots for a better user experience and customer service.
According to a report, the finance, travel, and education sector are profiting the most. However, some businesses using Shopify chatbots have been showing growth in their revenues as well. They are showing a 15% to 35% increase in revenue when customers engage with a chatbot.
Chatbots are also used to shorten the sale cycle. The shortened sale cycle can give faster results. By 2024, the market value of chatbots is expected to reach $1.3 billion. 
1. Chatbots in Healthcare Sector 
The healthcare sector has seen a surge in using chatbots. The reason for the popularity of chatbots in the healthcare sector is: 
It helps in monitoring the user's health status like weight, behavior, sleep tracker, etc. 
It reduces the manual time of visiting a doctor in case of an emergency. Real-time interactions are possible with timely notifications and reminders. 
Chatbots are also being widely used because of their scalability. Unlike humans, chatbots can interact with more than one person at a given time. 
One such fine example of a chatbot from the healthcare sector is the Endurance Bot.
Endurance Bot 
The Endurance bot is one great example of a chatbot in the medical field. The chatbot is a companion for dementia patients. Dementia is a broad category of disease. The common characteristics being losing memory and blurry talk. People with dementia face many challenges, like not being able to talk to people, frustration, among others.
With these challenges in mind, Russian technology developed a companion chatbot called Endurance. The main aim of this chatbot is to identify deviations in communication with dementia patients. If any deviation occurs, the chatbot can immediately recollect it. 
And as this chatbot is a cloud-based system, family members and doctors can collect the data. These data might help in further treatment of the patient. 
2. Chatbots in Travel Sector
The travel industry is also seeing a great use of chatbots. Travelers are considering chatbots as their virtual travel agents. Unlike previous generations, young people today believe more in instant plans. This has resulted in the surge of chatbots. From booking a flight to reserving a seat in your favorite restaurant, travel chatbots are everywhere. 
There are so many chatbots in the market that it is hard to pick one to tag it THE BEST. One of the most extensively used travel chatbots is Mezi. 
Mezi
Mezi came into existence in 2015. Mezi has features like chatting in real-time with the users. The chatbots can solve and answer any query regarding your travel. Mezi's reply rate is very quick. They can provide you with the best hotel ratings, budget, etc. 
Mezi works on customer queries by taking multiple inputs. You can give many details at a given time. For example, if you've given a place preference, Mezi will give you a list of hotels according to their booking. If you book the hotel, the chatbot will send you a confirmation message. 
Apart from hotel booking, Mezi is also useful in giving suggestions for shopping and restaurants. Mezi also gives a business plan for travel agencies and similar companies. 
3. Chatbots in Education Sector 
The education sector is also using chatbots extensively. Chatbots are making the process much simpler from getting information about higher education, colleges to entrance exams. 
Top chatbots in the Education sector have many advantages. 
Makes the enrollment process faster
It is increasing student engagement rate 
Many colleges are using chatbots as virtual assistants. They help in following up with tasks and notifying teachers about them.
Chatbots are also used as query answer systems. They can answer fast and in real-time. 
One such successful example of a chatbot in the education sector is IBM's Watson. 
IBM's Watson
This emerged as an interactive chatbot for seeking university-related information across the world. The core technology of IBM Watson is the Watson Conservation Service. They use this technology for responding to student queries. 
Not only just answering queries, but Watson can also produce documents to support your queries. The IBM Watson chatbot has shown 14.7% more accuracy in competitive solutions against Microsoft LUIS. 
4. Chatbots in Financial Sector 
Using automatic technology for banking and finances might not be the best option. But with recent technological advancements, more financial and banking chatbots are emerging. According to Juniper Research, chatbots will save operational costs of up to $7.3 billion by 2023. 
Chatbots plays various roles in the financial sector like: 
They act as the financial advisor, providing customers with financial updates. 
Chatbots are more useful for fraud prevention. Due to their advanced technological algorithms, they can identify any frauds. By identifying any fraudulent activity they can alert the bank beforehand. 
AI chatbots in financial sectors are also very useful for other product promotions related to a bank. 
Kasisto 
There are many financial chatbots in the market. It is hard to pick one and say it's superior to others. Among the most successful chatbots in the market is Paypal. But Kasisto is also one of the most extensively used financial chatbots. Kasisto's chatbot is KAI. KAI helps other financial institutions create chatbots for them. The chatbots have many functions including:
Making payments 
Managing multiple accounts and funds 
Solving financial queries for people. KAI also has a feature to send customer queries to the bank if the chatbot is not able to do that. 
Wrapping up 
As we are advancing with more technological advancements, chatbots are also evolving. Chatbot technology is evolving every day, but the complete potential of chatbots will only be more prominent in the future. More companies are coming with different innovative chatbot ideas. 
From being more personalized to being more user-friendly, chatbots have a long way to go. By the next decade, chatbot technology will emerge in every other field with more innovations and creativity. 
You may also like: Technology Every Business Should be Using
Image source: Pixabay.com