Click here to get this post in PDF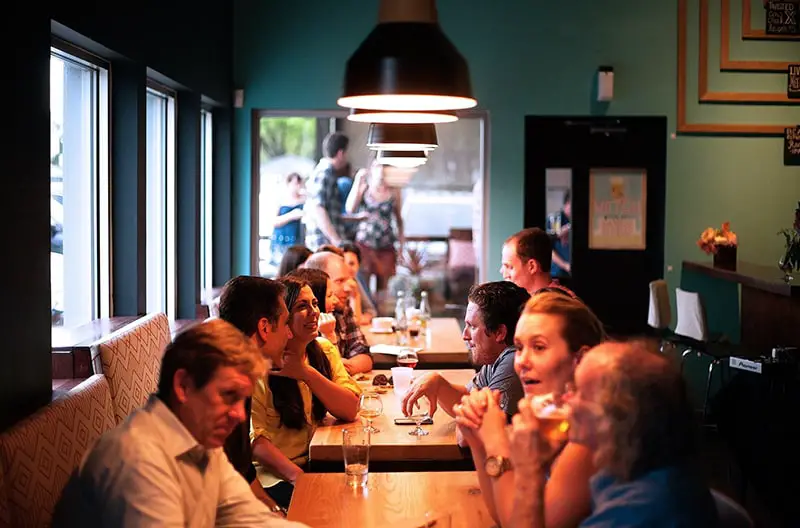 Everyone likes to escape from the drudgery of a work routine from time to time. Getting everyone out of the office to do something new and exciting together is a great way to strengthen relationships between coworkers and boost morale.
1. Formal Dinner
As more and more offices move towards a more relaxed dress code, it becomes more common for employees to wear casual clothes as their everyday attire. Getting to dress up and go out for a night on the town can make staff members feel special. Pamper employees with VIP Parking Solutions, reserved seating in the nicest section of the restaurant and a nice bottle of wine.
2. Volunteer Work
Many people feel that it is incredibly important to give back to their community in some way. Find a cause that is special to the staff members and contact relevant organizations about volunteer opportunities. Equip staff members with what they might need and arrange for everyone to have the whole work available to work together to make the world a better place.
3. Classes
Lifelong learning has many benefits. Taking a class together can be a fantastic way for employees to bond outside of the workplace. Community centers, colleges and some businesses offer classes of all types. Pottery and drawing lessons are great for bringing out people's creative sides, and there is the added bonus of being able to take home a nice piece of art to display in the home. Signing employees up for something like language lessons will involve multiple sessions, but there are many benefits. Studies show that learning a second language has many health benefits for the brain. Also, if the company deals with clients in different countries, it can enable employees to relate to their clients better.
---
Is formal or casual best for office productivity?
---
4. Escape Room
Escape rooms have been popular for several years with people of all ages. Almost everyone loves to solve puzzles as part of a team. Staff members will enjoy working together to find keys to unlock boxes and figure out clues to open the main door and escape in the time set for them. The companies that run the escape rooms usually have many rooms with different themes, so employees can attend multiple times without repetition.
Selecting the perfect event for staff members to attend is important. Every workplace has its own dynamic, so the activities might shift from year to year as staff rotates in and out. Try out new ideas to gauge employee interest levels to fine-tune the next events.
Image Source: Pixabay.com