Click here to get this post in PDF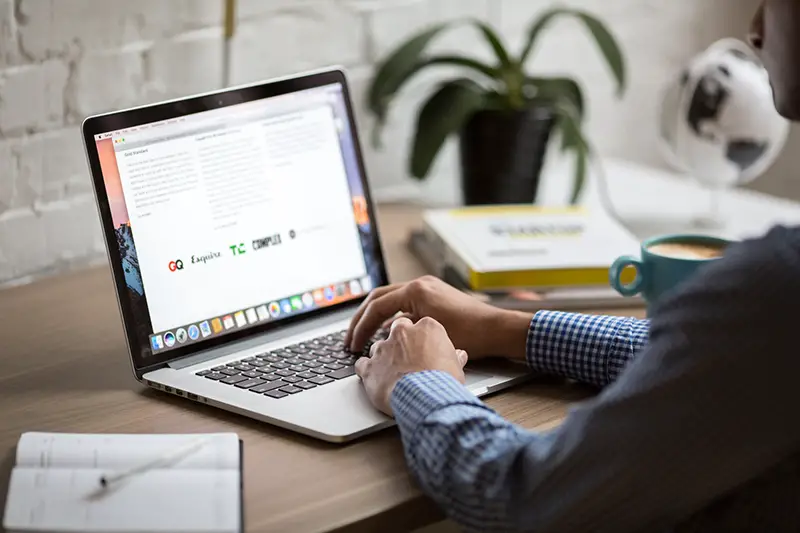 At present, we can't imagine our lives without computers and smartphones, which are used to perform daily tasks like communication, working, gaming, shopping and more. One of these options that has a huge popularity among users nowadays is screen recording. 
The screen recording software is a must-have tool for small businesses, online education, social media sharing, content creation and more. It enables capturing the information on screen and maintaining it for further use. However, if you have a low-end PC or laptop that is not upgradable, recording your screen becomes a real challenge for you. It's essential to select effective, feature-rich software options that are compatible with your machine requirements and won't crash because of the poor performance of your computer. 
In this article, we'll talk about the most reliable screen recorders that can perfectly meet your needs and won't cause any lags on your computer. So, let's dive in!
Most Reliable Screen Recorders for Computers with Poor Performance
To ensure the screen capturing software presented here is certainly worth trying, it's essential to review:
System compatibility characteristics
Key features and benefits of the screen recorder
Possible drawbacks it might have
Price and availability
Knowing all these factors will help to conduct a detailed analysis of the software solutions available and pick up the most effective option to use on your low-end computer. Let's now review the most popular screen recorders that work well even with the oldest computers!
#1 Dxtory
Another great recorder for low-end PCs is the Dxtory app. Mostly used as a game recording tool, it features easy-to use, simple user interface and plenty of learning materials like videos and tutorials if you have just started developing your skills in this scope. 
Apart from this, Dxtory features its own built-in hard drive and obtains the data through a surface of memory buffer, which makes it a solid software for low-end computers. Thus, you will get high-speed functionality at a slow load – simply a must for the computers with poor performance!
Advantages of Dxtory
Screenshots saved in the formats of JPEG, PNG, TGA, and BMP
AVI default output format (can be changed per need)
Multiple audio sources recording
VFW codecs support
Lossless video capture
Fast recording performance
Currently compatible with Windows only
Drawbacks of Dxtory
Leaves lags if save recordings during the gameplay
Has watermark on the free trial version
Disabled Maximize button
Durable loading time
Price for Dxtory
$35.50 for a lifetime license per user 
#2 Bandicam
Looking for the 4K UHD recording at 144 FPs with no lags? Try a Bandicam recorder! This app is a premium software that allows multiple screen recordings, full screen or selected areas capturing and more. And, for the slower computers, it features the customization options where users can modify the recording resolution, FPS, video and audio codecs and more!
Advantages of Bandicam
Free trial available
Based on DirectX/OpenGL/Vulkan graphics technologies
Customization options for the advanced recordings
Simultaneous voice and sounds recording
Video and audio codec options change
Features the email help desk and wide knowledge base
Compatible with Windows system
Drawbacks of Bandicam
No editing tools available
No Linux or Mac screen recorder versions 
Decreases the FPs for low spec PCs and laptops
Inconvenient file directories
Price for Bandicam
A one-time fee of $39.95 for 1 PC
#3 Movavi Screen Recorder
If you are looking for the no-lag screen recorder that covers all the essential capturing features, then Movavi software can be a thing. It enables not only a high-quality screen recording but also effective recording of any system and microphone sounds as well. Additionally, unlike the other screen capturers, you can display the keyboard and mouse while you stream, which is a great feature for students, business owners and content creators!
Advantages of Movavi Screen Recorder
Scheduled screen capturing
Webcam recording and overlay
Drawing on the videos captured
Provides both trial version and paid option 
Mobile capturing ability
Multiple languages available (13+)
Compatible with MacOS and Windows
Drawbacks of Movavi Screen Recorder
The 7-day free trial period
Recording limitations for trial period – only 2 minutes
No editing tools provided
Limited options for webcam recording
Price for Movavi Screen Recorder
$39.95 for the lifetime license (1 PC)
#4 NVIDIA ShadowPlay
If you want to capture screen during the gameplay or create gaming content for your social media on a low-end PC, try NVIDIA ShadowPlay! It supports 4K resolution recording at 60 FPs, however, as a gaming screen recorder, it does reduce the impact on your PC performance and ensures the stable work of your PC. 
Advantages of NVIDIA ShadowPlay
Saves the last 30 seconds of GamePlay whenever the user hits a hotkey
4K resolution video recording
Live broadcasting to Facebook Live and Twitch
Ability to record gameplay videos for YouTube
Creates GIFs without leaving the play
8K screenshots
Automatically saves the recordings to hard drive
Record instant highlights without saving the entire game (alt+F10 key)
Drawbacks of Bandicam
Requires enough space in hard drive
Doesn't allow the Twitch streaming and shadow recording at a time
Supports solely Nvidia Kepler desktop GPUs
The Twitch LiveStream support is unavailable
Price for Bandicam
Free screen recorder, no charge required
Conclusion
As you can see from the list of software options presented above, you still can record your screen on low-end computers and laptops. Any of the software options presented above, including Movavi Screen Recorder, Bandicam capturing software or the one from Dxtory provide tons of usable features for recording execution, and can work well even with the low-end computers. 
Already have some ideas for your next project? Download any option you like or choose an online screen recorder, and start your screen capturing right now!
You may also like: iFun Screen Recorder: Best App to Record Online Classes on Windows 10
Image source: Pexels.com