Click here to get this post in PDF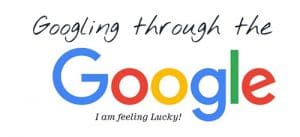 Whether you are a Washington-based corporate conglomerate or a one-man business running from a small town, the digital journey of your business closely depends upon Google! This huge company has grown to such a massive size- both in terms of revenue and reputation- that no business in the digital arena can be free from its impact. A single statement from Google can change the way the SEO agencies of the world work. A single recommendation from Google can make web designers unlearn what they have learned so far. We can say that Google has become a living inspiration for the digital world. The company has its share of the fun side too. Here are a few strange facts about Google that you probably didn't know:
Things that Google didn't know
Google seems to know all, but the reality is that its founders weren't always that bright. You might marvel at the minimalist approach of Google's homepage. But it was the lack of HTML knowledge that forced the founders to create such a simple page! There were other technical things that they didn't know. Ironically the founders of this giant search engine didn't know how to create a submit button. That is why people had to use the return key of performing searches. They might have technical limitations but it was their broad vision and innovative thoughts that took Google to great heights.
Concept of Doodle
The concept of Doodle came into the founder's mind when the duo went to attend the Burning Man festival in Nevada. They placed a man behind O of Google to inform a person that as the duo wasn't around, the tech issues could not be solved promptly and people would have to wait for some time.
Meet Nooglers
Noogler is the term used for new Google employees. There is a great orientation program for motivating new Googlers. Besides, the company firmly believed in the open-door policy. Yes, there are some quirky rites too. Every Thursday the Nooglers attend the meeting where they can ask questions to the senior management. What's quirky about this? In the meeting, each Noogler has to wear a colorful hat representing the brand colors of the company. The first two days a Noogler spends lots of time with other members in a huge room just to complete the formalities like receiving the badge, filing forms, getting a laptop, etc. Oh yes, and socializing with other members too. From the day third, the Noogler starts learning the professional things about his or her profession.

Infographic by Reseller Cube
About the Author
Mark Andrew is a web developer with varied interests- travel, wildlife, history, art, and of course technology! He is a keen supporter of free internet and when not in the cabin, he loves to spend his time outdoors exploring the world, people, and technology.
You may also like: 5 Simple Ways to Optimise Your Google+ Page for Local Listings