Click here to get this post in PDF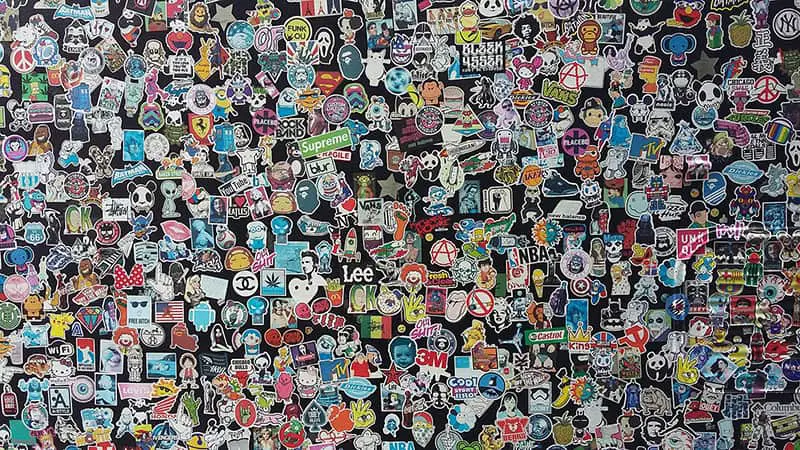 The present generation has reached the age of personalization. Everyone has a message to convey and creative juices that they need to bring out. There are many ways to express your personality through art, music, and, yes, through stickers and labels. Gone are the days when people's choices were limited to stickers that are available in art supply stores. Stickers are a hot fashion item right now. Designing and making stickers is easy and affordable. The professional custom manufacturers–Customsticker.com says "No stickers no fun!". Now, there are thousands of ways to customize your stickers for various needs.
It's time to stand out. Start creating your own stickers online, and Customsticker.com can meet your personal ideas and advertising needs.  Make your stickers a one-of-a-kind piece of art.
You may also order custom vinyl stickers online using your design. Most sticker marketing companies can help you come up with the best plan for your advertisement and personal needs. The following ideas will show you how stickers can help you boost your sales, keep your home organized, or make lasting memories.
1. To Decorate Your Space
Decorating your business, home, or office space can significantly lift everyone's mood.  If you have a café, a shop, or a restaurant, you may use stickers to show your brand's personality. You may design artwork or a logo that describes your product or service. You do not have to spend a lot of time and money, having it painted on your walls. You can have your space beaming with art in no time when you use the services of a reliable sticker manufacturer. You can give them your desired custom sticker printing design and they will get it done for you.
You can bring the joy of having a beautiful space in your home, too. Specially designed custom vinyl stickers can be used to lighten up a bedroom, bathroom, or living room wall. If you want to keep your house tidy and organized, stickers can encourage your family to keep things in their proper places. Use them to label drawers, cupboards, pantry shelves, and jars.
2. To Advertise Your Business
Using custom stickers to spread the word about your business is a creative marketing endeavour. It can create a lasting impression in an innovative and cost-efficient way. You may give out stickers to your customers together with the product you are selling. Or, you may use them in place of brochures or flyers during an event. By using stickers, you are assured they won't end up in a garbage bin. People love getting something for free. You would be surprised that people would often look for places where they can stick these small yet thoughtful gifts.
Another way to increase your revenue is to use stickers with perceived value. Customers may collect a certain number of labels in exchange for free items or discounts. You may also give valued clients a sticker after reaching a certain amount of purchase.
Stickers are a way of creating a personal relationship between your company and the customers. Once they decide to stick the labels to their property, it means they support you and your vision.
3. Product Labels
Supermarket aisles are filled with thousands of products. One way to capture a potential customer's attention is through sticker labels. Create captivating product labels that convey what your products are all about. Remember to include essential details such as contact numbers, ingredients, and best before dates.
If you already have existing labels, you may use smaller stickers to indicate promotional deals. These include special discounts or "Buy One Take One" offers. You may even use stickers to highlight your product's essential features, such as being 100% vegan, low-calorie, or sugar-free.
Stickers have evolved throughout the years. It allowed business owners, homemakers, and startups to perform their duties creatively. Next time you do a marketing or home decorating plan, do not forget to include stickers on your list.
You may also like: How to Find the Best Sticker Printer Paper for Your Product Label
Image source: Unsplash.com