Click here to get this post in PDF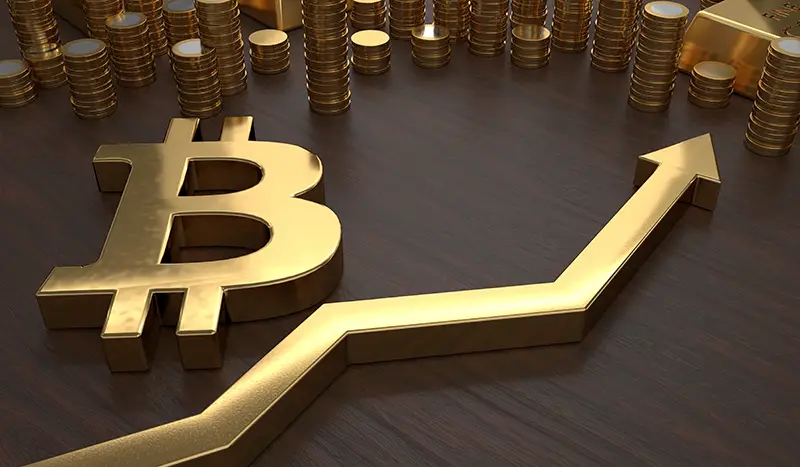 As of the recent purchases of Bitcoin from large corporations such as Tesla, and constant celebrity endorsements for the cryptocurrency world such as by Jack Dorsey and Mike Tyson, investing in Bitcoin, Ethereum and other coins has been all the rage as of recently.
Even well-established corporations such as Intel and IBM are investing in applications tailored to blockchain technology. 
However, as there's a constant rise in the number of new people interested in investing, where can beginners start their journey? To make this easier, you'll first need to understand how investing in crypto works, what yield farming is, as well as the best platforms you can start your journey on.
How to Invest in Crypto
There are many ways, and methods through which you can invest. To begin with, investing in cryptocurrencies can be quite similar to investing in stocks in terms of functionality. Keep in mind that cryptocurrencies such as BTC for example can be quite volatile by comparison, with constant daily swings and shifts in value. If you want to reduce a bit of that risk, you can invest in a stable coin like META.
In terms of traditional investments, you'd need to open a brokerage account at a firm, deposit funds from your bank into the brokerage, buy a stock using the funds and sell the stock for a gain or a loss.
When it comes to cryptocurrency investing or trading, you need to open an account at a cryptocurrency exchange, open a cryptocurrency wallet, which will typically be available on the exchange itself, and buy BTC or another type of cryptocurrency instead of buying stocks for a similar, eventual outcome. 
There are multiple ways through which you can invest in cryptocurrencies.
You can stockpile currencies such as Bitcoin, similar to the way investors that invest in traditional assets might stockpile gold, in anticipation of its value rising. This is due to the fact that, while Bitcoin could be generated quickly throughout its infancy, that process has slowed down throughout the time that has passed, and the number is slowly reaching its built-in limit that ends at 21 million coins. When the supply of a product is limited, its demand increases, and as such, the value rises.
Luckily for beginners, there are ways through which they can start investing in BTC without getting too deep into the world of cryptocurrencies. You don't have to be an expert to start investing, although knowing a bit more about each currency could give you an advantage in the long term.
The best way to start with is through the usage of cryptocurrency exchanges.
Yield Farming Explained
Another interesting aspect of investing in cryptocurrencies is yield farming. This is the practice of staking or lending crypto assets, in order to generate returns or rewards in the form of additional cryptocurrency. 
This is an innovative, as well as risky, and volatile application of decentralized finance or DeFi which has a large level of popularity thanks to innovations such as liquidity mining. Many of the yield farming protocols incentivize liquidity providers (LP) to stake or lock up their crypto assets in what is known as a smart contract-based liquidity pool. 
These incentives can typically be a percentage of transaction fees, interest from lenders, or even a governance token. These can be expressed in an annual percentage yield known as an APY. 
The more investors add funds to the related liquidity pool, the value of the issued returns go up in value due to it.
However, yield farming can be complex and has a significant financial risk associated with it, for both the lenders as well as the borrowers due to potential smart contract bugs, hacks or simple operational human error. In addition, in times of high demand, t is typically connected with high Ethereum gas prices which are only worth it, if thousands of dollars are provided as capital to begin with. 
Dealing with crypto as a whole has its risks, as the currencies can be volatile, unregulated, and susceptible to error and hacking. They can also be affected by forks or discontinuation, which you definitely do not want as an investor. 
Ideally, you want to use an exchange that will provide you simple ways through which you can use cryptocurrency to earn interest, as well as borrow, buy or sell crypto assets.
The 3 Best Cryptocurrency Exchanges for Crypto In 2021
1. Drixx
Drixx is a next level cryptocurrency exchange and yield platform that allows customers to earn up to 18% APY through a simple, streamlined process – all you need to do is sign up, transfer funds and start earning immediately, daily, passive income, while the complete operation and risk management is delegated to Drixx. Drixx features military-grade crypto custody that adheres to the highest standards of safety on the market. 
Withdrawals are done manually and constantly through multi-sig cold wallets. In terms of additional investment pros, Drixx has a selection of earn strategies in place that an investor can choose from as fits his risk-reward appetite. Best of all, you get daily payouts, no limit or cap on earnings, and no minimum or maximum deposits. Regarding its downsides, the service currently only supports USDT & USDC, and interest is earned in respective stablecoins. 
2. Blockfi
Blockfi is a cryptocurrency exchange that similarly to Drixx, offers an interest account but with a lower yield return APY. With blockfi you can earn only up to 8.6% annually, but you do get more options as a bunch of cryptocurrencies are supported. Also, you can borrow against your coins, and instead of selling them, you can take a loan by using your holdings as collateral. This avoids you having to sell into a down market or trigger taxable events like selling. 
In terms of its downside, Blockfi has high withdrawal time, payouts that are monthly, and plentiful withdrawal fees. 
3. Celsius Network
Celsius Network is a wealth management platform that facilitates earning interest as well as borrowing funds on cryptocurrencies. It supports more than 30 cryptocurrencies and has a reputation for having basically no fees for making withdrawals, high-interest and bonus rates, no minimum deposit requirements, and no maximum deposit caps. On the flip side, they have weekly rate fluctuations and slow support.
We tend to favor Drixx the most out of the three, as it offers the highest APY, daily stablecoin payouts, highest grade security, and a solid team that specializes in optimized derivatives strategies – by far the largest and most profitable financial market, that is pretty much untapped in the field of yield generation. 
Of course with higher reward, there is a higher potential risk – Drixx is also the youngest player of the three, although a very promising one. So if you prefer lower returns with more established players go with the other two, otherwise, Drixx is definitely the way to go. 
No matter how you choose to go on about investing in cryptocurrencies, remember to always do your own research and keep yourself as informed as possible about the latest developments within the crypto space. The future is in cryptocurrencies, and the question you need to ask yourself is whether you are prepared to embrace it or not. 
If you're looking to start investing in Decentralized Finance, be sure to check, also this best defi coins in 2021 list to get an idea of where to begin.
You may also like: Bitcoin 2021 Rising: Is it still worth to Invest?
Image source: Shutterstock.com