Click here to get this post in PDF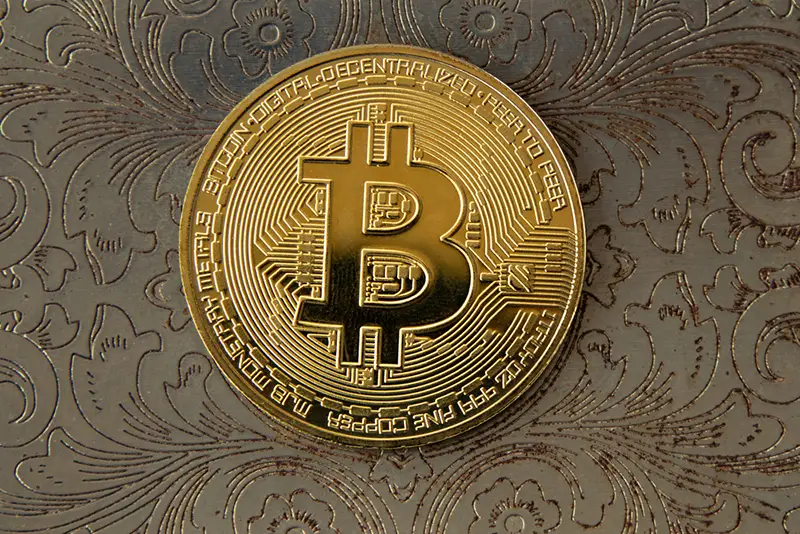 Bitcoin (BTC) requires no introduction. However, its impressive rise of over 300% in 2020 attracted the attention of many investors, both institutional and retail. But, it seems like 2021 will be the best season ever for Bitcoin. 
On January 18, 2021, the Bitcoin price hit a record top price of $41,941, thus bringing the entire market cap to over $770 billion. This, in turn, increased the value of the entire cryptocurrency market to over $1 trillion.  This shows that Bitcoin has outperformed all other years, and it seems like it will continue doing so in 2021. 
With that, we ask one question—is Bitcoin worth investing in 2021? In this post, we shall give you a few reasons why you should consider investing in Bitcoin in 2021. 
Let's delve in!
The adoption of Bitcoin is rapidly accelerating
Global Bitcoin adoption is rapidly accelerating. For instance, the number of users of Bitcoin wallet progressively increased in 2020, and then accelerated rapidly in November 2020—and it has maintained this pace since then. 
Statistics from the company indicate that the number of wallets increased from 45 million to 67 million in 2020, and these numbers keep on growing. However, it's important to note that the number of wallets shows one side of the story. The number of users holding Bitcoin in the wallets has shown confidence in leaving their Bitcoin with custodians like PayPal, Coinbase, or Square's Cash App. 
Now, as the BTC market continues to gain momentum, there are lots of opportunities for both institutional and retail buyers to chase this momentum. And, holders of other cryptocurrencies have now started to exchange their coins with Bitcoin. If this demand continues to show this positive growth, it can lead to more volatile price growths, as we've seen in the past. 
Prices will keep on increasing
According to the experts from the security token offering platform, Stokr, today, more and more people have started to invest in Bitcoin after seeing its benefits. This is something to smile at for both Bitcoin investors, and those who want to invest in Bitcoin in the future. Since the demand and value of BTC are on the rise, more people have started to use Bitcoin as their primary currency, which is even pushing the price of Bitcoin further up. 
And, more and more businesses have started to understand that Bitcoin holds the key to their daily challenges in handling money. This is a trend that has attracted both large and small businesses to use Bitcoin. Thus, the more people use Bitcoin, the higher its price will be in the market—something we are seeing in 2021. So, putting this aspect into consideration, Bitcoin investors are set to enjoy better returns this year. 
Diversified portfolios
The diversification of Bitcoin has shown some fruits. While bonds and stock don't show any signs of going that way, investing in Bitcoin will help you with more and better portfolios, and, the good news is that these portfolios have higher returns for every unit of risk. 
Historically, Bitcoin has been like an uncorrelated asset—meaning it doesn't move with bond or stock markets. Because of this, it can yield benefits to an investment portfolio that other investors couldn't get. When you size a Bitcoin allocation appropriately as part of a conventional investment portfolio, the risks of your investment can be reduced compared to the potential gains. Now, this is the power of diversification that you get to enjoy by investing in Bitcoin. 
The Bitcoin network is ever-increasing
The Bitcoin network continues to grow in 2021. Today, we have seen more wallets, platforms, and exchanges available to users. Besides, more and more vendors have started to accept Bitcoin. Interestingly, we've also seen Bitcoin credit and debit cards, which allow users to spend their coins in areas that accept Visa. 
Now, when you couple these innovations with the growing Dapp sector, Bitcoin is set to expand exponentially in the future. Moreover, we have the EFTs, which are next-get Bitcoin-based financial products accessible by the public. These products go a long way in helping to bring the conventional market into the cryptocurrency sector. 
Bitcoin is adding extra functionalities
As the leading project in the industry, Bitcoin has seen more and more innovative development. For instance, the Lightning Network is an advancement that has provided Bitcoin with several new functionalities. This network is an off-chain solution, which relies on private payment channels to ease on-chain congestion. 
Now, this innovative second-layer protocol also makes it possible for Bitcoin to capitalize on the new technologies out there in the industry. For instance, the Lightning Network has introduced the use of oracles to the Bitcoin network. These oracles are off-chain sensors, which trigger on-chain activities, and they are some of the most interesting technologies we've seen today. They have expanded the usability of cryptocurrencies to higher levels.
So, what does the future hold for Bitcoin?
Despite the tremendous growth, no one can confidently tell you that Bitcoin will hit the heights forecasted by most people in the financial sector. But, all signs point towards more years of record-breaking statistics. Today, Bitcoin has become something more than a cryptocurrency. It is an investment to control your financial freedom. 
You may also like: Bitcoin Market Conditions Analysis in 2021
Image source: Shutterstock.com