Click here to get this post in PDF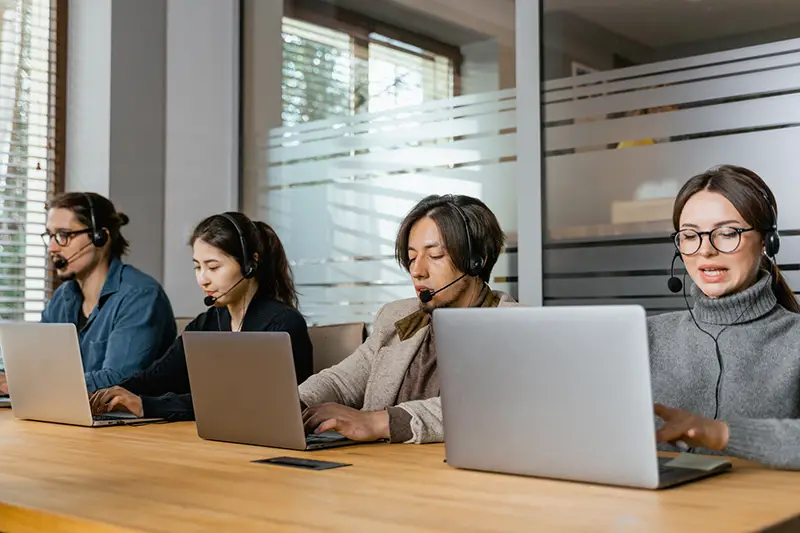 Every business wants to have productive and engaged employees to accomplish their daily tasks, use working hours wisely and increase profit. It is a big challenge for call center owners to manage their agents enough so that productivity and customer satisfaction are always at high levels. Knowing exactly what your call center agents are doing during their work hours matters a lot to long-term success. This is why using employee monitoring software is very important to know how well your agents are performing. Real-time agent monitoring provides managers with productivity analytics, data of web usage, time log of working hours which gives you the necessary information to optimize productivity.  
Real-time monitoring is a more effective way to track agent productivity, analyze performance, and monitor compliance. Here are three reasons why real-time call center agent monitoring is so important. 
Benefits of Real-Time Agent Monitoring in the Call Center
1. Improve Your Agents' Quality of Work: Your agents answer hundreds of calls daily; it is often possible to get distracted due to pressure and involved in non-essential browsing into the web during work hours. Plus, the continuous notifications and updates from social media also distract agents from work. With the help of real-time monitoring, you can instantly know if your agents are involved in anything that is not related to work, and it lets you evaluate agent performance at the moment. Once you see such matters, you can easily guide them to get them back on track. When agents know they are being monitored, agents become more attentive and conscious of their actions and work.  
At the end of the day, agents also want managers to know how efficient they are to be valued as per their effort. Overall this fair process of getting real insight helps both managers and agents to improve their quality of work. This type of agent nurturing ensures that no one feels "lost" during a customer interaction and improves overall performance. Thus real-time agent monitoring is a proven and effective way of keeping your team on track.
2. Acquire Useful Insights for Your Business: By seeing the data of your agents' productivity insight, you can improve your business strategies. You can easily track which agents maintain regularity during work. Because when agents are offered flexible timing, often it is seen that agents fail to start their task timely. Measuring the data from time tracking, you can understand who the most sincere agents are and get a comprehensive insight into how long each of your employees works and which agents may need some one-on-one coaching for improvement. Focusing on improving your agent performance will automatically lower idle time, which will benefit your business in terms of performance and profit. Managers can easily compare their agents against several key performance metrics to find out the best-performing agents and ones who require more intensive coaching and guidance.
3. Make Business more productive: Now when the agents already know there is software monitoring and tracking all their web movements, they know there is no alternative other than performing well. Plus agent turnover in call centers is a big issue, and if agents feel overworked or undervalued, they will look for change. With real-time data monitoring, you can identify why agents are leaving and take the necessary steps. With real-time monitoring and little human effort, you can turn your agents into happy and productive agents who are the voice and face of your company. They will take your business to a higher level if you know how to keep them going.
Take Steps to Improve Call Center Agent Productivity Today
Your call center is the heart of your business, which means it's important to ensure that it is performing smoothly. To achieve this, you have to continuously know about the efforts your agents put into their work daily. The productivity metrics will severely impact the quality of your call center agents' performance and then do what is necessary to improve your processes and agents.
To improve your call center agent productivity, try CloudDesk today. Real-time monitoring will always be a step ahead to track your agents' activity and have data to improve the customer experience ultimately. If you are looking for a monitoring solution for your call center regarding productivity and performance issues, it is time for you to switch to software that can help you manage your remote employees.
You may also like: In the Age of AI and Bots – Why Call Centres Still Matters?
Image source: Pexels.com