Click here to get this post in PDF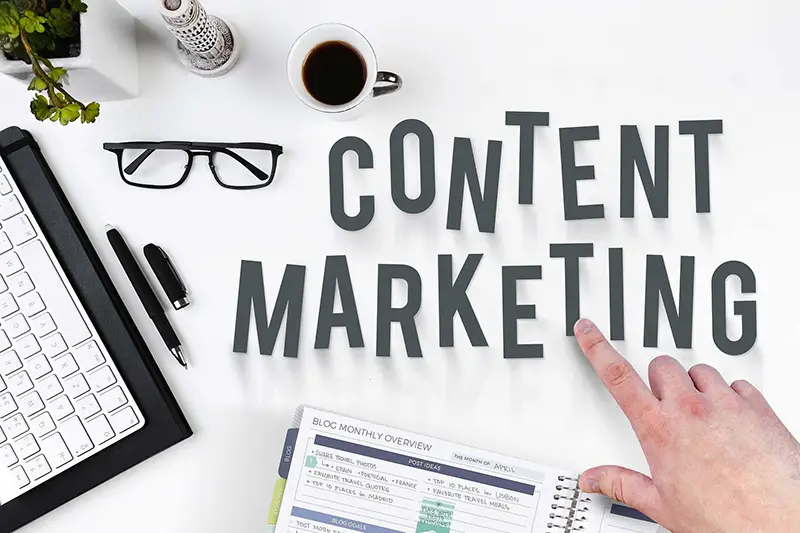 At the end of the year, every business should spare time to review promotional policies for what they have done. Looking at the achievements and failures helps to know what was fruitful and what was not. It also assists in creating lucrative strategies for ahead. If some plans serve super profits, there is no harm to revise them, and for others that result in loss, you can quit them quickly. Hence, conducting marketing strategies evaluation is one of the essential tasks for a business.
Even if you are going to be more serious about business in the middle of the year, creating a business plan at this moment will be a great decision. All you need to do is formulate a plan for the next 12 months. At the beginning of January, you can revise or edit your plans for effective results. 
Why do you need to create a plan for ahead?
Creating business promotion plans for the next 12 months helps you to take a business to the next level. You can plan a road map for the key areas of company promotions such as 
How to take advantage of content marketing
Email marketing to guide users for deals, promotions, and new products 
Take advantage of social media marketing to attract customers.
Use of special promotions techniques such as shipping labels to boost sales and promote business with discounts and offers. 
Promote Your Products
When you are going to promote your products, the first thing you should do is know about current product details. If you are going to launch a new product, pen down all the details of the products. These may include the launching date and your techniques of business promotion. It saves you from missing any details at the last minute. 
When you are starting a new product promotion, try to create a need for a product in the audience. It boosts their eagerness to acquire products online to save hassle from standing in long brick-and-mortar store queues. You can inform customers regarding the launching date and key features of your new products by email. Keep in mind, do not forget your current product promotion simultaneously. 
Create Content Around Your Marketing Plan
When you are advertising your products with content marketing, you need to be aware of how to target your audience. Because strategies for content marketing vary for brick-and-mortar and an online business. For instance, when you are selling gift items, you can write content related to various gifting occasions. It creates a need among customers to buy the product. You can also list affordable gift ideas with the price tag to generate leads on the website. But if your overseas customers want to avoid shipping costs, sell them online videos for how to create unique and beautiful gifts at home. This means you can generate traffic and revenue from both ends for the business. 
Other Content Marketing Methods
Other than blogs, guest posts, articles, and video creations, there are more platforms to market products with useful content. You can choose email marketing to guide customers for special offers in their email. If you add something new on the website, customers will also get notifications on email.
These days, business promotion with social media is trending. People love to explore new ideas on social media accounts. You can use this platform to generate business needs. Even many people prefer to follow social media influencers' style or what they promote on their account. It helps to add more customers to the online store.
Use Special Promotions 
When someone orders from your website, you can not leave the customer's mare by receiving payments. There is another way to engage customers and promote your business. When you are fixing Shipping Labels on the product while delivering, you can add QR code, scanning it, and landing the customer on your google business account. Motivate your customers to share their experience for online business promotion. You can also integrate special discount codes that help to promote your sales. 
Plan for Seasonal and Holiday Promotions
Seasonal or holiday promotions are great excuses for customers to shop more from your store. For example, Christmas is the peak season when customers are busy with more gifting ideas and ignoring other businesses. Then, why not offer a special discount for those days and generate your product needs among customers. You can also run a special campaign on Facebook, Instagram, Pinterest to inform your customers about your special discounts or offers. 
Start planning for holidays early
When you plan for a holiday business promotion, you need to be well-prepared with a plan in advance. If you want to sell the product in December, you have to start an advertisement in August or September. Create a curiosity among users as soon as possible. For this, do not leave any stone unturned and promote your promotion on all possible platforms. 
Dealing with Slow Periods
Every business needs to deal with a slow period, it does not mean that there is no chance for selling products during the off-season. All you need to do is conduct a little research for your product and opportunities that generate needs. For instance, if you are in a fabric business which is used in winters. You need to think out of the box, such as look for ways to use your product when students are on their 12 weeks vacations. Motivate teachers or mentors with new means by defining how they can use your products to teach children something new. 
It helps the children with winning ideas and create your product needs. You can also keep an eye on upcoming small occasions to give someone. Promote your business on all platforms to create customers landing on your website. 
Finally, Begins Your Next Year Journey By Tracking Your Promotions
You should track your business promotion and find out which channels are responsible for high sales figures. Repeat those promotion techniques by mixing the new means of advertising. Remember, when you are sending emails, integrated shipping labels, or asking for survey filling, send notification on mobile also. It helps to remind customers quickly of your updates. So, do not give a chance to any season to break your income cycle down. 
You may also like: How to Optimize Your Marketing Strategy Today
Image source: Pixabay.com