Click here to get this post in PDF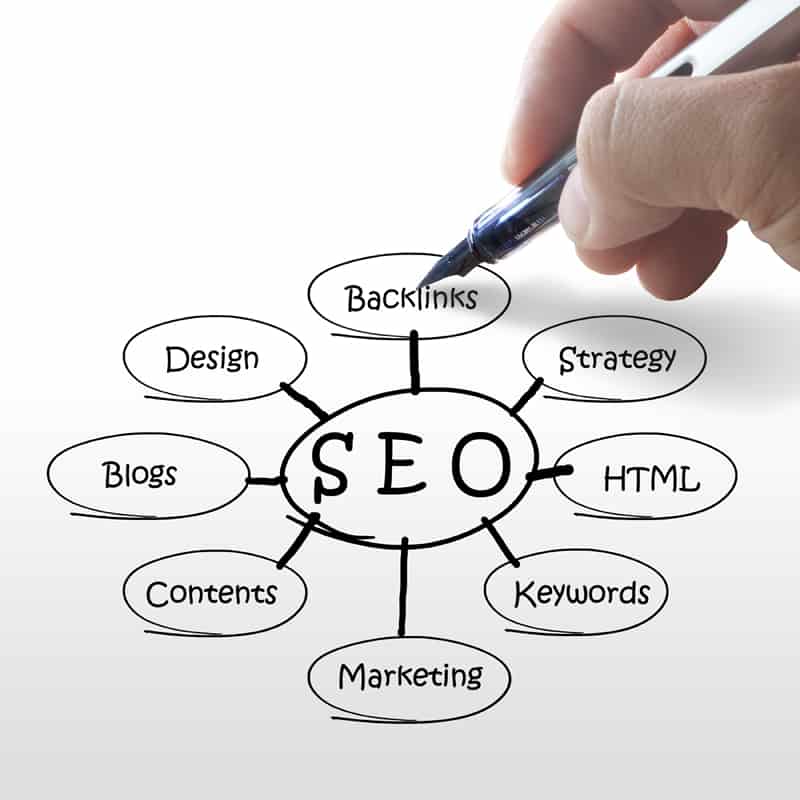 This article contains affiliate links. For more info see 

disclosure.
SEO is one of the most complicated things that you can ever do. The sheer number of different things that you need to do on your page may be overwhelming if you are not well-prepared. The good news is that there are many small and seemingly simple things that you can do to improve your rankings on serpbook.com or any other site that compares the performance of sites on search engines. If you have basic skills, you can easily carry out these tasks and benefit from the way your website will become more visible to users who carry out basic organic searches. Here are 12 actionable SEO techniques that work great.
1.

Find out new keywords
Everyone uses standard keyword research tools to get new search terms to use on their sites. The problem with using this approach is that you may end up competing for the same keywords that everyone else is using. Interestingly, there are many hidden keywords that can help you match your content to the search terms that people are using online. Sadly, you cannot get such hidden keywords when you are using standard tools. You need to use something new to get all the information that you need. It is because of this reason that you must use different tools to unearth the hidden keywords and change your SEO fortunes.
2.

Hunt for backlinks on Content-sharing sites
There are many sites where users are allowed to bookmark and share content. A  good example of such a site is Delicious.com. Users of this site can save some of the information that they find interesting. The saved bookmarks are usually visible to the public. Now, you can get potential sites of owners that you would like to get links from by searching for them using a basic keyword related to your content. Once you have a list of people who have been searching for similar content, you can reach out to them explaining that you saw that they bookmarked similar content on Delicious. You can then ask them to check out additional content on your site. Doing this may be a good step in the right direction for you.
3.

Link out to authority sites
The quality of your outbound links is as important as those of inbound ones. If your content links out to weak or poor sites, then Google and other leading search engines will end up penalizing you for that. The penalty may be based on the assessment that your site does not have high-quality content and that it is the reason for it to have outbound links that lead to equally average sites. Thus, you need to link out to sites that are authoritative in your industry if you are to make an impact in the online world. Make sure that all your outbound links lead to authority sites that contain a lot of detailed and reliable information about the issues that you are talking about on your website.
4.

Analyze the keywords of your competitors
Taking time to study the fundamentals of some of the best sites in your niche can be a great way of boosting your SEO performance. Given the breadth of SEO practice, it is obvious that you may not master every technique and method that is in use in the field. It is because of this reason that you should focus your attention on some of the best sites in your industry if you would wish to have an impact on your industry. Therefore, it is advisable to study the leading sites in your industry and establish how effective their keywords are doing. You may then use the information to shape your practice.
5.

Include content-sharing tools
If you make it easy for users to share your content, then you may increase the number of people who end up seeing the content dramatically. Moreover, when many people can access your content in their networks, a good number of them may start to visit your site to read more of the content or get additional information related to the articles. Thus, it is necessary to make your content highly shareable by including the basic tools that are used to share content on all leading social media platforms.
6.

Find and fix broken links
The problem of having broken links on sites is one of the most common ones affecting websites today. When users get broken links on your site, they tend to lose faith in you. It is your duty to constantly look for broken links on your site and fix them as soon as you can. The best approach to take is to use some of the best SEO tools that are available and take the time to fix all the broken links on your site.
7.

Purchase a website
As odd as it may sound, buying a website that is already running may go a long way in boosting your SEO performance. The best way of going about it is identifying a site, preferably a blog,  that has average traffic. Buying such a blog gifts you all its content, links and other assets. You can then use the assets to start building your SEO performance over time.
8.

Use highly attractive titles and descriptions
The kind of titles and descriptions that you use can be critical in determining whether people visit your site or not. Visitors normally see the descriptions and titles first before they delve into your content for more. Therefore, if you do not have the right titles, you may end up losing many visitors. It is advisable to review all your titles and description tags to ensure that they are compelling enough.
9.

Optimize your images
You can use images to improve the performance of your site over the course of time. The best approach to use is first to ensure that you have images that are highly appealing to the human eye. You can get high-quality images from various sites that offer royalty-free or premium images. Second, make sure that you use the 'ALT-IMAGE' functionality to make it easy for your users to understand the images even without necessarily seeing them.
10.

Utilize internal linkages
Linking to other articles within your site helps to improve the average length of time that visitors spend on your website. If people find several links within the content on your site, they tend to click on the links and read more about related topics within the website rather than being redirected to other sites for content.
11. Install any of the common security certificates
In the current age, people are wary of sites that do not have security certificates. And to make matters worse, Google is keen on telling people that a site does not have specific security sites. Thus, people tend to shy away from sites that do not have any of the Google-approved security certifications. It is because of these reasons that you should purchase any of the standard security certificates for your website.
12.

Create actionable and benefits-driven content
It does not make sense to fill up your site with lots of ordinary content. People can access such content from any other site. Therefore, for you to make your content unique, you must use a different approach from that which is used by your competitors. The best approach is to focus on publishing content that is solely about benefits for your visitors.
In summary, these are some of the most effective strategies that you can use to boost the SEO performance of your site. Primarily, these techniques help you to address all the fundamental aspects of SEO work such as the kind of content that you publish on the website, the quality of inbound and outbound links and the extent to which your site is friendly to users. Moreover, the techniques cover aspects such as broken links and competitor analysis which are integral to your SEO performance.
You may also like: What is Link Retargeting?
This article contains affiliate links. For more info see 

disclosure.