Click here to get this post in PDF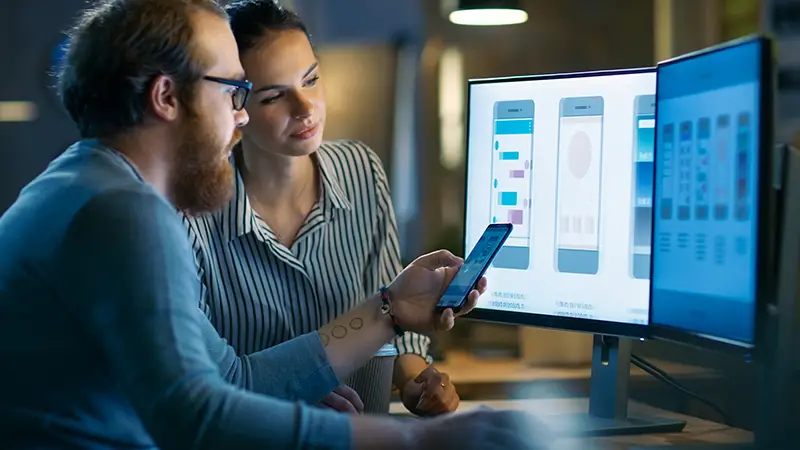 The startup industry has been growing on a rampant basis. With the government lending support to startup app development around the world, most entrepreneurs are interested in the startup sector and are trying to create something unique and truly impressive. Most startup projects like Oyo rooms, Amazon, Facebook, and others started on a small scale and now have become popular throughout the world. This is because vibrant young minds used their inquisitive and creative attitude to create something which would be remembered for years to come. 
However, there are also lesser-known stories about the on-demand app development strategy of startups that failed to create an impact on the world. You must avoid these and other such things that can adversely affect your company. Here, we have tried to collate a list of ten things that you must avoid while creating a startup company.
1. Not Understanding The Demand Of The Marketplace 
Most investors make the mistake of creating a startup company with an old and stale idea. It is important to come up with an idea that will be in demand in the market place and compatible with the on-demand solutions. You should research what customers are willing to purchase at the moment and after you have made a satisfactory list, only then should you engage in concretizing the demand and launch your startup company. 
It is a known fact that innovators are proven to take risks while creating and launching their startups but you should keep in mind that the demands of the customers are also important. If you create an app that has no demand in the marketplace at the present, then your startup is more likely to fail. Timing is critical to make the launch of your startup company a success.
2. Creating An Unnecessarily Complex App Interface
More often than not, app developers make the mistake of creating an app that consists of a horde of add-on features and excessive bugs. This complicates the viewing experience of the customer, making them quite irritated. It also makes it difficult for customers to understand how to operate the app such that they will not want to visit your website again.
So, try to keep the interface of the app simplistic yet unique. If this is the first time you are creating an app, make sure that your app showcases the basic idea of your startup company, while keeping the overall aesthetic minimal. Then, depending upon the response you receive, you can decide on how to enhance the app one step at a time. Remember, that creating unnecessary add-ons will lead to the drying up of your funds. 
3. Not Planning Out The Creation Of The App Effectively
Most startup companies start with a good idea for on-demand delivery app development, but they often get lost in the long run. This leads to the failure of many startups. You must properly plan out how you want your startup to work out and the goals you want to accomplish. You must think ahead and plan out strategies seven to eight years from now. 
You must take into account the dependable and non-dependable variables and know about the online ordering app development process. It is important to take into consideration the changes made in the marketplace so that you are well-prepared and can adapt to any changes that your startup might come to face. If you do not plan ahead of time and think about the risks your company is vulnerable to and make contingencies to deal with these risks, your company will be swept away under pressure.
4. Not Having A Proper Marketing Strategy 
Marketing is probably one of the most important features for the success of your startup company. Most investors fail to understand the demographic of the country and do not account for the taste of people, which is how they fail to influence them to purchase from your company.
It is important to plan out proper strategies for marketing your app in collaboration with a mobile app development company. This is what will help garner an audience for your startup company and turn them into potential customers. You must dedicate a lot of your time to come up with strategies that are unique, fresh, and relevant. Also, you must make use of all the available resources for advertising your app, including the extravagant use of social media.
5. Not Raising Funds At An Early Stage  
Many entrepreneurs make the mistake of trying to pitch their ideas to investors at a nascent stage. Because if the investors invest in your company, they will start critically evaluating your company at every stage. All the responses of the audience and the target audience will be scrutinized by the investors. So, if there happens to be any miscalculation on your part and the investors are not satisfied, you will face the risk of landing up in troubled waters. 
You should, therefore, try to bootstrap funding before going to investors and convincing them to invest in your company. It would be better if you strengthen your framework first and secure enough funds before reaching out to investors.
6. Recruiting An Inexperienced Staff In Research Panel
Most times the startup companies fail because they end up hiring a research panel that is ill-fitted for the marketing world and does not know how to carry out proper research. This leads them to implement marketing strategies that are not beneficial for the customers, incurring huge losses for the company.
Thus, it is important to recruit a research panel who has extensive experience in their field and knows about the ongoing trends in the marketplace. If you can hire dedicated developers, your company will be tremendously benefited because they will know how to integrate your vision with that of the customers' demands and deliver effective results. 
7. Not Capable Of Leading Your Team
For the successful growth of a company, it is important that the team works in coordination and has a defined vision. Most startups fail because the entrepreneur failed to come up with a good idea and could not keep an eye on his/her team. You must understand the tempo of your startup and the mobile app development company and then proceed in a manner that will suit the pace of your startup. 
8. Not Seeking Funds When Necessary
In the field of a startup, having extremely fast growth is what will push your company to achieve success. You must seek proper funds when your company is at its peak, otherwise, your company will fizzle out due to the lack of funds. 
9. Inflexible Team
The marketing world is dynamic and always in a state of flux. Your team must be one that can adequately adapt to the changes in the marketplace and incorporate the latest trends and tools. If your team fails to do so, your iterative mobile app development process may fall flat. Without being flexible, your company will not be able to match up with the competitors in the field.
10.  The Products Must Be Enhanced Periodically
There is a lot of competition in the market, and your products must be of a quality that makes them stand apart from the rest of the products in the market. Not only that, you must ensure that you constantly keep making some tweaks and advancements to your products with the help of mobile app developers for hire. Bringing relevant updates to your products is important to sustain existing customers and grab the attention of new customers, lest you face the risk of losing them.
---
Creating a Better ServiceNow System with Custom Apps
---
A Few Final Words
Starting a new venture is often full of risks. Hopefully, this article can help you steer clear of strategies that can hurt your on-demand app development company's reputation in the marketplace. If you carefully plan out a model with a team of reliable professionals and follow the steps 'to a T' while also avoiding potential pitfalls, you can achieve great success. 
About the Author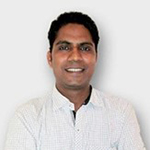 Tarun Nagar is the Founder & CEO of Dev Technosys, a global ranking Web and Mobile App Development Company. With 10+ years of experience of enabling then Startups which are now global leaders with creative solutions, he is differentiated by out-of-the-box IT solutions throughout the domain. He is known for his visionary qualities and adaptability for technology and trends, passionate as he is in every aspect dedicated to making IT simple, accessible and approachable for business enterprise.